Vedanta was just under 2 years old the first time it happened. He was playing with Vaishnavi, my daughter, in the other room when all of a sudden Vaishnavi started screaming. When I burst into the room, what I saw almost stopped my heart.
Vaishnavi was holding her little brother in her arms, crying her eyes out. Both of them were drenched in blood, pouring out of my son's mouth and nose.
"Papa, I'm sorry, I didn't do anything, I promise! Please, please make him better!"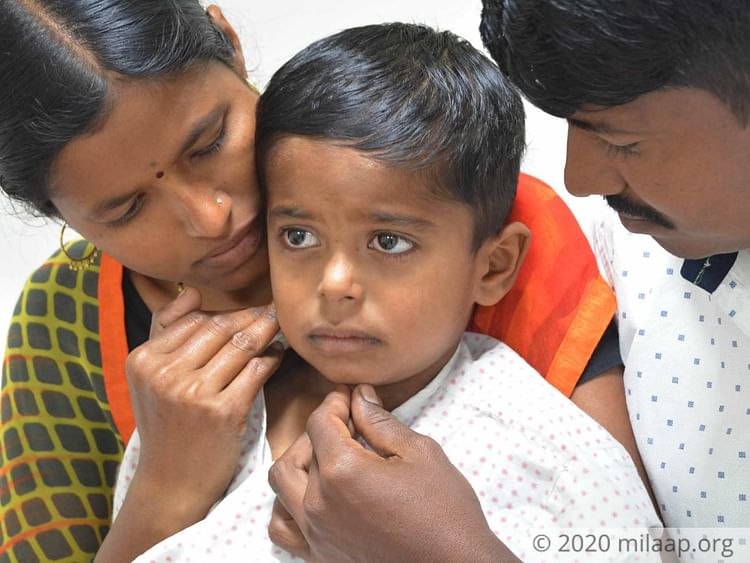 What happened that night wasn't little Vaishnavi's fault, although she still sometimes blames herself. It was just the first of many signs to come, all of them pointing to a terrible truth. That night, Karinath and Sonali had rushed their son to a local doctor, who suggested he must have fallen and gave him some medicines accordingly. But a few weeks later, it happened again. And then again. The poor boy was also constantly sick during this time, unable to get rid of fever, and coughs. Unable to bear this anymore, the parents saved and saved until they could go to an expensive hospital in a nearby city.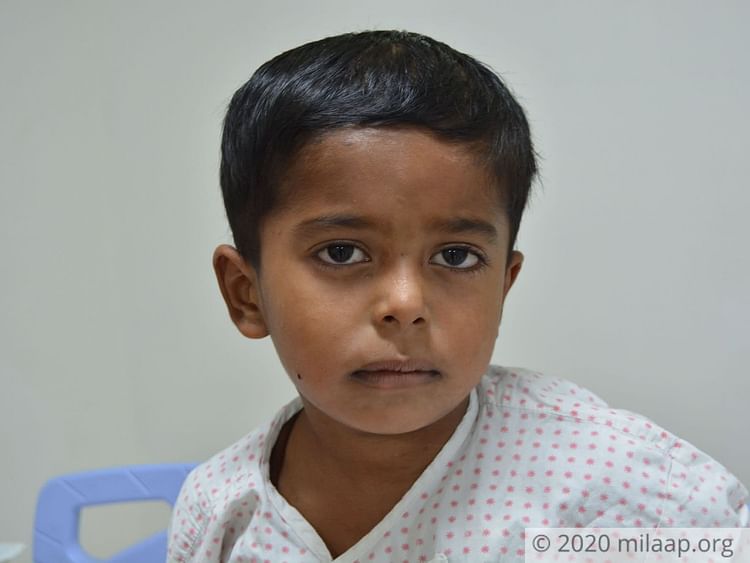 Vedanta was diagnosed with Wiskott-Aldrich Syndrome, one of the rarest diseases in the world
"I can't even pronounce the name of what he has. All I know is that it makes my poor boy extremely fragile. Even the slightest cuts and he bleeds and bleeds! Sometimes, he could just be sitting somewhere and he'll start bleeding from his mouth or nose. A bleeding child is a painful sight by itself, but as his parents... it just breaks our heart to see him like that. This is what our life has been for the past 3 years. I wouldn't wish it upon even my worst enemy." – Kashinath, father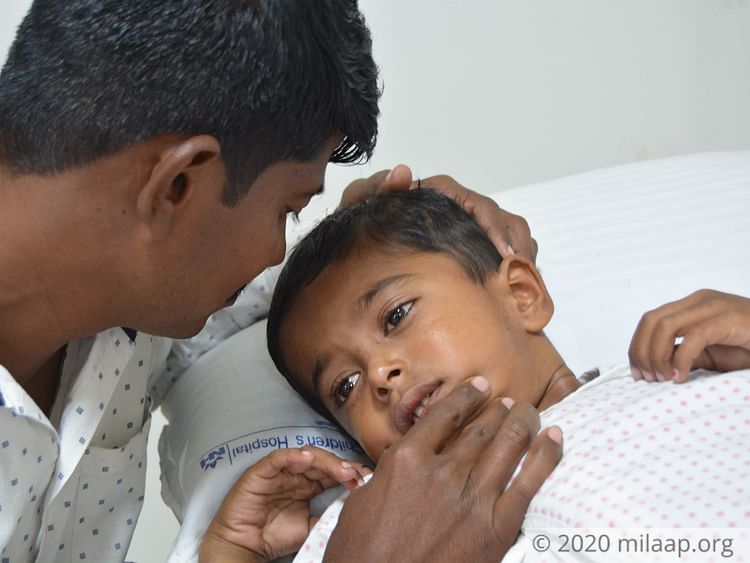 His life has always hung by a thread, but now he's at more risk than ever
Because of his condition, little Vedanta is always just a hair's breadth away from an untimely death. He gets hurt and bruises easily, small cuts can lead to a life-threatening loss of blood, and he is constantly fighting off one infection or the other. But over the past few weeks, things have worsened. He has started bleeding from his ears as well, and is slowly losing the ability to walk. He may only have weeks left, without an urgent bone marrow transplant to cure him.


"For 3 years, I've gotten him every medicine doctors prescribed, gotten him blood transfusions. I've lost track of how many doctors I've taken him to. But despite it all, I honestly thought we would make it.

So what if I had to struggle? I love my son. I honestly thought that that was enough...

"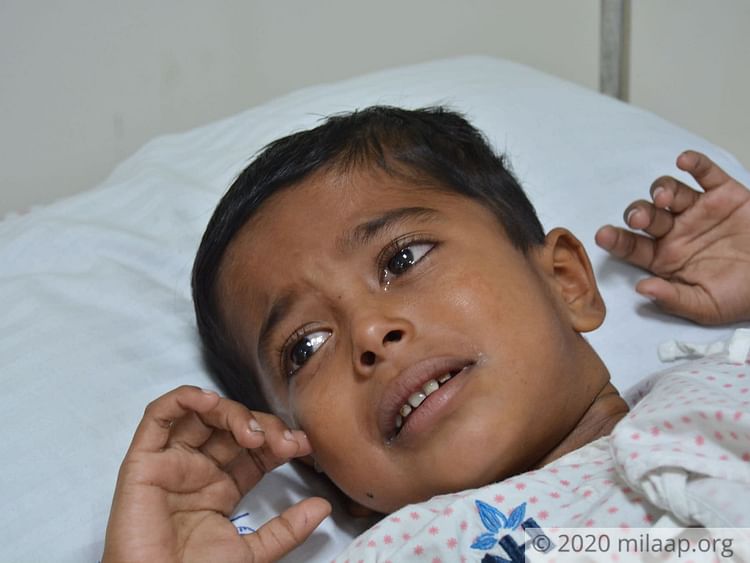 But love is not enough, he needs an urgent bone marrow transplant
"How can I afford it, though? 21 lakhs! I drive lorries for a living, earning around 11k a month. Over the past 3 years I've accumulated lakhs in debt, to afford his regular medicines and hospital visits.

There is no way I can come up with that much money even in a year, but they're saying he only has a few weeks!

I've gotten tested and I'm ready to be the donor even though it's scary, because I'll do anything for my children. But how can I afford it?!"
Only you can help this family, by contributing towards Vedanta's surgery. Click here to donate.