Rarest form of children arthritis, SoJIA has left Vanshika Varma,12, with swollen joints in the north Indian state of Haryana.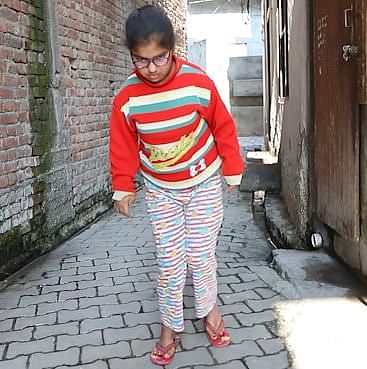 Hailing from a small village of Mathana in the state's Kurukshetra district, the child has spent half of her childhood overcoming joint pain.
Her condition restricts her to perform simple daily tasks such as sitting and walking, which makes her weak and completely dependent on her parents.
When asked how she goes about her day-to-day life, the little munchkin cheerfully describes her daily routine, from dealing with constant joint aches to her favorite hobby of singing.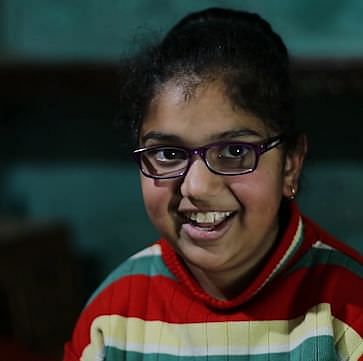 With dreams of becoming a teacher and helping people with a similar condition like her, the optimistic child happily sings a Haryanvi tune for the listeners.
The young teen comes from an economically backward family who earns their livelihood by selling crafts.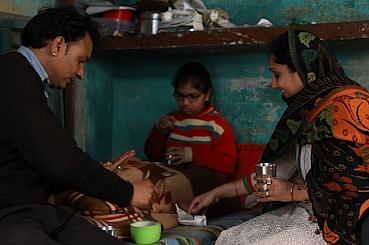 With daily medicines and weekly injections, Vanshika's medical expenses come up to Rs 10,000($140.55) per month.
According to her mother, Vanshika's sickness was caused due to the untimely treatment of a high fever followed by wrong medical diagnosis when she was one and a half years old,
Despite visiting various hospitals and doctors, her fever refused to subside and was finally cured with Indian herbal medication, prescribed by a Homeopathy practitioner.
The aftermath of the prolonged fever left the girl with weak joints which made simple tasks such as walking, writing, sitting difficult and painful.
From the past few years, Vanishika has been undergoing treatment in 'Post Graduate Institution of Medical Education & Research'(PGI) in Chandigarh, Punjab, India.
Her family hoped that with proper medication her condition would stabilise, unfortunately, her body no longer responds to any kind of treatment.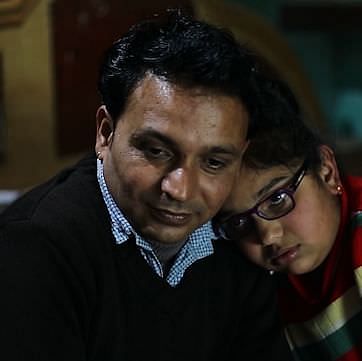 The medicines she is having is harming her within. The doctors have now prescribed a new course of treatment which includes a weekly injection of Rs 23,000($323.25) each and they can only determine the results after monitoring her condition for a year.
The family can no longer afford her medical treatment as they have other children to take care of.
According to the reports, SJIA( systemic juvenile idiopathic arthritis) is the rarest form of juvenile idiopathic arthritis which affect children aged 5 years or younger.
The arthritis is also known as Still syndrome and symptoms experienced by the patients are recurring bouts of fever along with painful, stiff joints.

Charity No: 46-5582871
Note: Donations towards this fundraiser are not eligible for any tax deduction under 80G, 501(c), etc..