"Vanisri is 20-years-old. Engage­­d in February, she was awaiting her marriage in the month of July. Shopping for her wedding saree and sending invitations to her friends, those busy days kept her excited. But just a few weeks before her big day, she got terribly sick with incessant vomiting and high temperature. Within no time things turned upside down and now she's fighting for life in the hospital"- Selvi, Mother.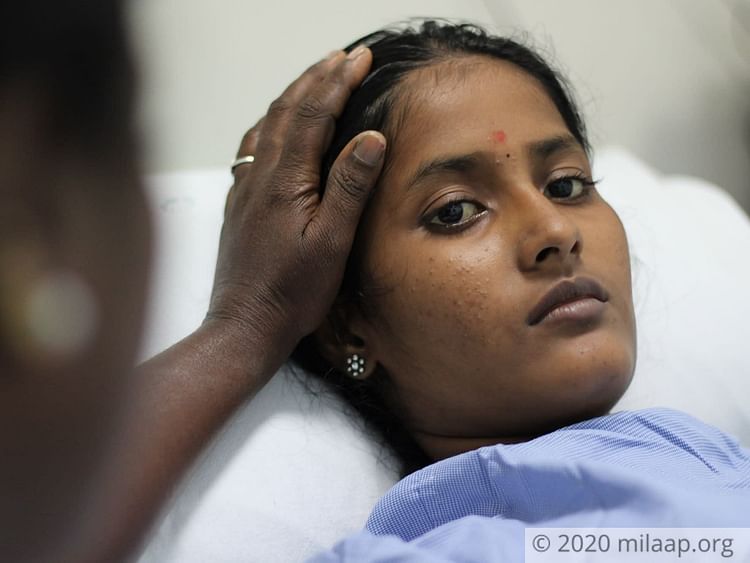 "Don't know who cast an evil eye on our family. My child was perfectly healthy. We thought the medicines from the local doctor would cure her vomiting. But in a few hours, her temperature rose and her stomach started bloating. Scared, we took a bus to the city hospital where they told us the shocking news of our daughter's failing liver" - Mother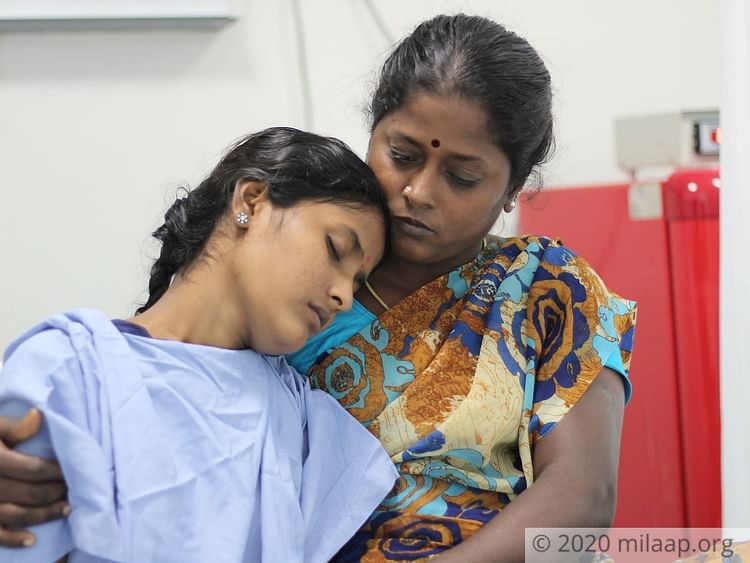 Vanisri is diagnosed with a rare one in a million condition called Budd–Chiari syndrome.
This condition is caused by blocking of the hepatic veins that drain the liver, leading to agonizing abdominal pain and liver enlargement. Due to this even her skin and eyes have turned yellow.


She already lost around 10 kgs and becoming weaker each day
"Vani is always hungry and when I try to feed she can't swallow no more than two spoonsful. Even if she did, she throws up the next minute. Each day my daughter's stomach keeps bloating and she screams in pain. What's more painful is to see her lose hope. She keeps saying

, "Who would want to marry someone with yellow skin and a stomach like this? I'd rather die"

. It hurts to see her suffer - Selvi, Mother

While her wedding is postponed, Vani is worried about her future and her poor parents. She feels miserable for burdening them with increasing medical bills and sadly considers stopping her fight.
Vanisri needs an urgent liver transplant in two weeks to survive. If not, she can never go back to a normal life, nor survive for long. While her mother is all set to be the donor, the family is struggling to find ways to afford it.



We even sold all her wedding jewellery but still can't afford surgery
"I have already spent around 5 lakhs for her hospital stay and medicines…still need 25 lakhs more. I work in a hotel as a server and with the pandemic in the picture I was unemployed for months. I sold the only piece of land and used up the money I saved for my daughter's wedding…now there's nothing left. I know she doesn't want us to borrow money or end neck-deep in debt but how else will save my daughter's life. It's impossible to even imagine myself giving up on her" - Subburayalu