It all happened so quickly. I feel like it was just yesterday that my sweet little daughter used to run around our home, dancing in that carefree way that only children can.
But now she's in a hospital, with stage-4 cancer eating away at her insides!
My baby is dying in my arms and I'm unable to afford her treatment!
— Makarand, father of 16-month-old Vaidehi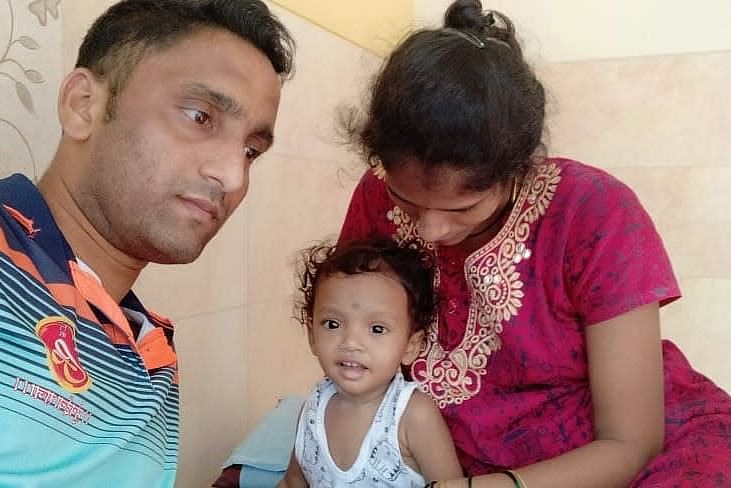 As a security guard for one of the many apartment buildings of Mumbai, Makarand's life was rather monotonous. He only had three sources of joy in his life: his wife Swarali, his daughter Vaidehi, and his mother back home in his village. So whenever he could put together enough money, he would take his wife and child to see his mother, for a week-long break from the city. It was during one such visit in late March that this small family's life took a turn for the worse — one morning, they noticed there was blood in Vaidehi's urine.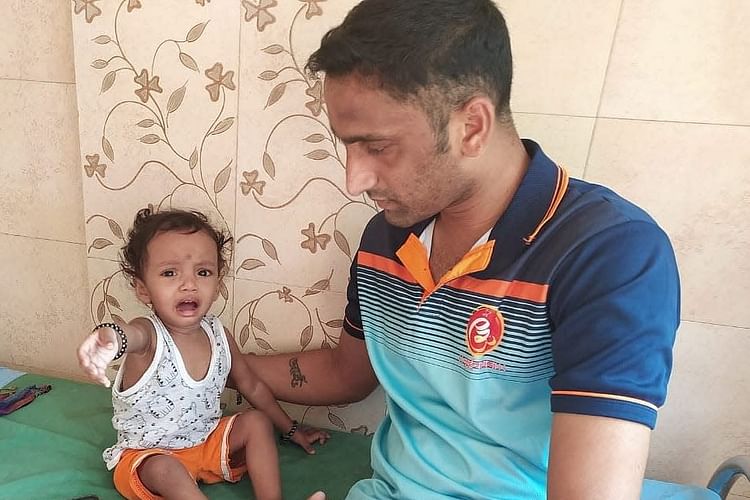 "I had never seen anything like that happen before so it scared the life out of me. I immediately took her to a doctor in our village, who told us not to worry and gave her some meds.

Although it went away for a few days, it came back, and worse than before. It seemed like she was urinating blood itself!

" — Makarand

The parents rushed baby Vaidehi back to Mumbai, where they only had time to get her a single, simple, test before the nationwide lockdown was put into effect. With hospitals focused purely on COVID at that point, Makarand had to take his daughter's report to an old doctor he knew, to understand what it said.


"He said that... according to the report... my daughter had kidney cancer!"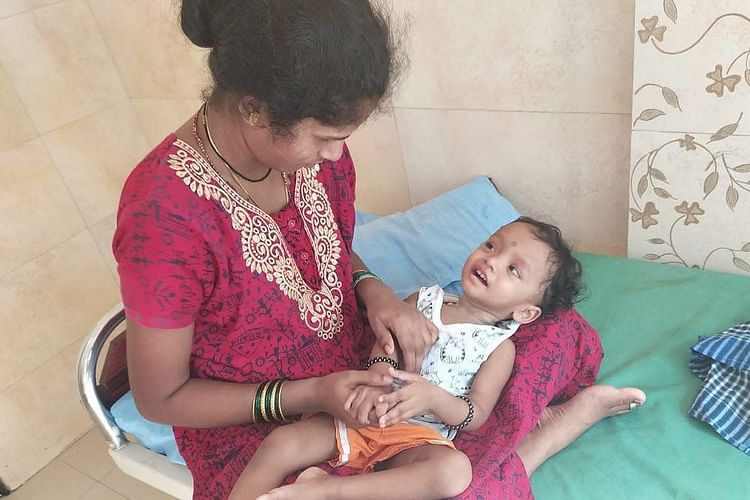 They discovered that the cancer had spread throughout Vaidehi's tiny body
"He had told us that she would need a private hospital with better equipment to be able to take care of her properly. So we went from hospital to hospital, but they were all denying us admission because they were already overburdened by the COVID pandemic. Finally, when she got admission, doctors ran a more thorough scan of my baby and they said it was far worse than we thought! She had cancer not just in her kidneys, but in her lungs, her throat, her liver, and even her bones! It's everywhere!" — Swarali, mother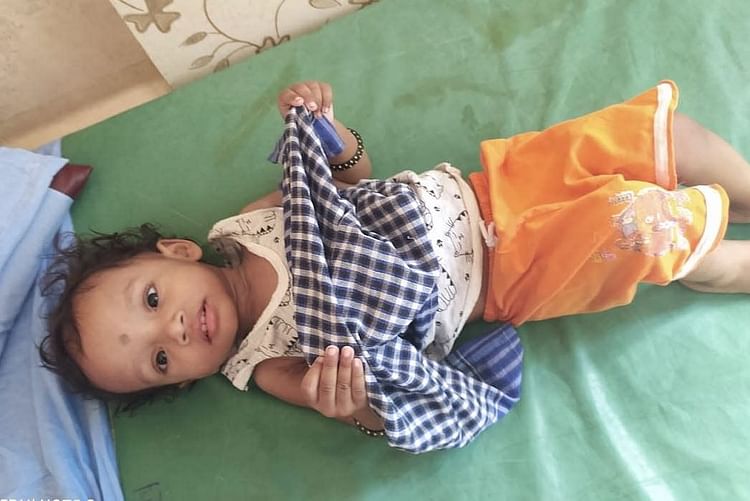 Little Vaidehi has been on medication for the past few weeks, but while it controls her symptoms to an extent, it's only delaying the inevitable. This sweet girl is already starting to experience pain in her right upper leg, and is finding it hard to walk and dance like she used to. Soon the pain will spread to her other leg, and her back. She will start having blazing hot fevers. She will be too weak to even get out of bed. But we can avoid all this, if she gets surgery straight away, and the doctors remove the cancer from her frail body.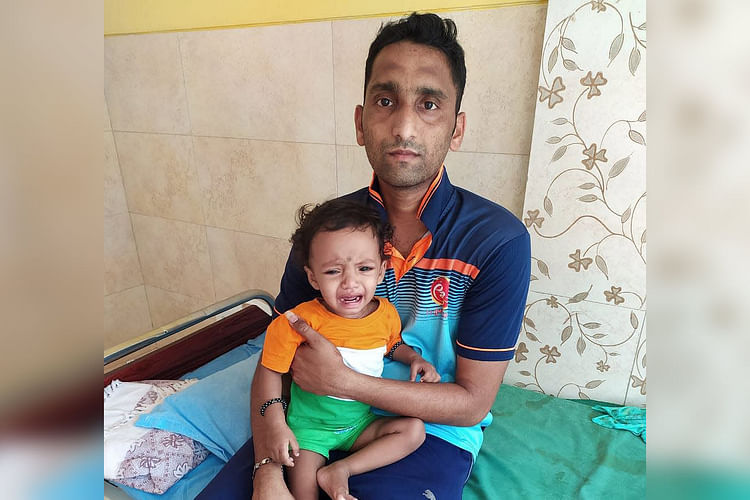 The cost of the treatment is too much for Makarand
"I don't make a lot of money from my job, but it's been enough to keep my wife and child happy, and also to send some money back home to my mom. Now, to save my daughter's life, I need around 12 lakhs! Even if I beg and borrow, I would never be able to put together such an amount! And doctors are saying Vaidehi needs surgery within a few weeks! I don't want to lose my only daughter like this... the thought of life without her is just..." — Makarand, unable to continue
You can help this family avoid a terrible tragedy. Little Vaidehi hasn't even turned two, she should not be going through something like this. Click here to donate.