We don't see him as our youngest brother, we see him as a son. After our father got paralyzed, the three of us quit our education and started working so that we could afford to raise him, to give him a good education, a good life.
Now, our Umar has cancer. He's lying in bed, death just waiting at the door.
We thought we could give him a good life, but... we have to save his life first.
— Taufiz, Umar's eldest brother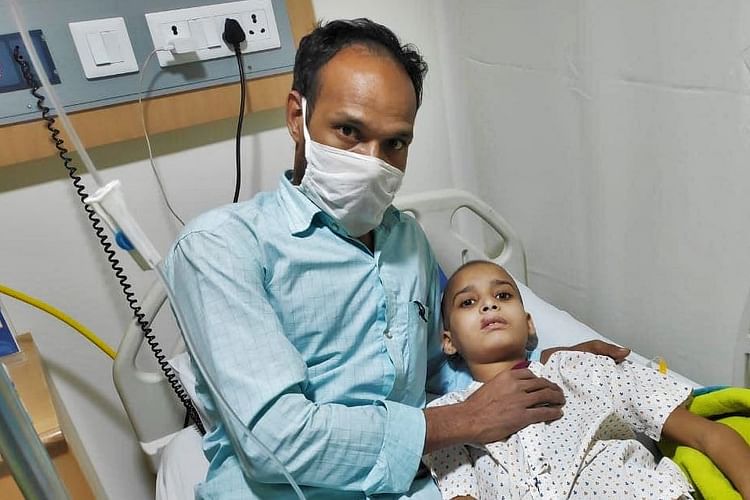 Taufiz was college-age when his father, Mustak, had a stroke one morning before heading out to work. He had woken up in the hospital shortly thereafter, with the right side of his body paralyzed. Little Umar was an infant at the time. With the sole breadwinner in the family confined to bed, and their mother Farida taking care of him fulltime, Taufiz, Hafiz, and Ashfaq vowed to give the youngest member in their family a life better than the one they had.
"We would take turns taking care of him — feeding him, cleaning him, helping with homework once he started going to school — while the others went out to work."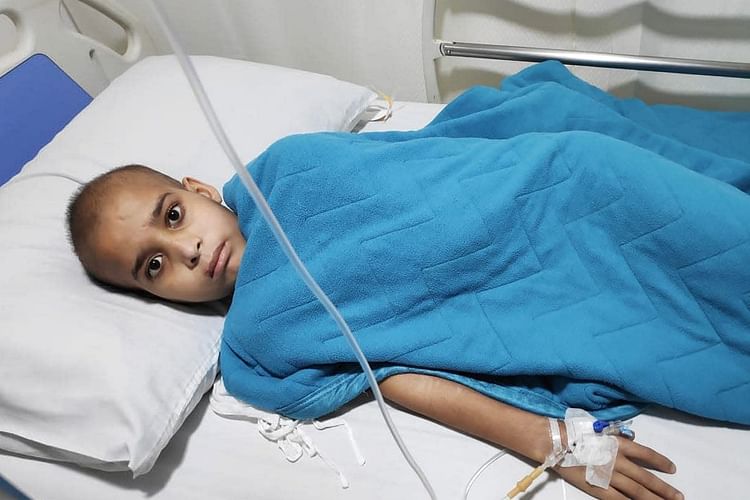 From headaches to cancer
Two months ago, Umar had started complaining of frequent and painful headaches. After a quick trip to the doctor and some simple medications, the problem seemed to have gone away. But just a week later, it came back much stronger, with Umar comparing it to feeling like his head was "being crushed". As Ashfaq rushed him from one doctor to another, trying to understand what was happening, Umar's condition kept getting worse. He ended up so weak and in pain, that he couldn't even walk anymore.
"He got his diagnosis two weeks after it all started.

They said he has cancer.

"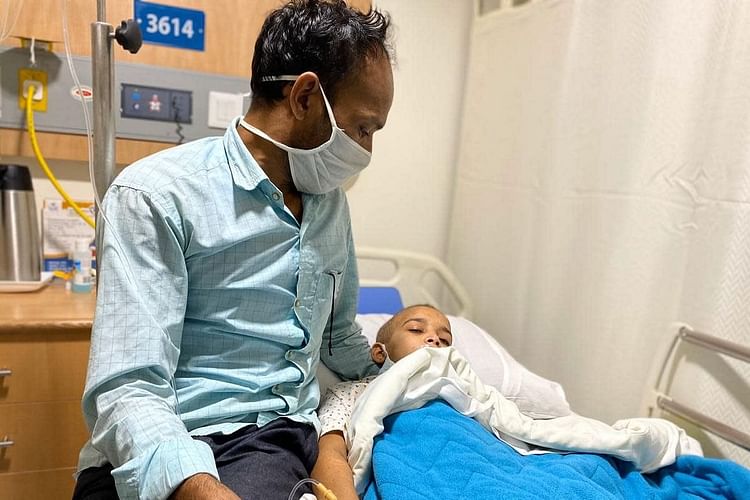 As soon as he heard, Taufiz — now based in Delhi — took the next train to Bihar, and brought young Umar here for treatment that hospitals near his village simply couldn't provide. Ashfaq stayed behind with their aged parents.
His brothers are stranded in different parts of the country, unable to come see him
"Last year, our father's condition got worse and he started needing more costly medicines. With Umar's school fees getting expensive as well, we'd decided that two of us should try finding work outside of our village in Bihar, while Ashfaq stayed behind. I decided to come here to Delhi, while Hafiz went to Surat. Now, with the lockdown in place, they are both stranded there, unable to come see Umar. They call me every morning and night, asking how he is. They're terrified, and I am too." — Taufiz, tears in his eyes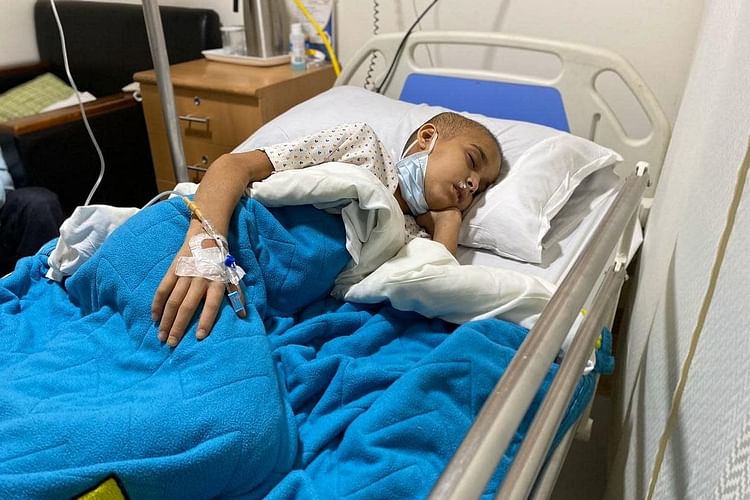 Umar needs urgent and long-term chemotherapy to recover
Young Umar has Acute Lymphoblastic Leukemia, a type of blood cancer. He's so weak now that he's nearly unconscious most of the time. When he's awake, he barely eats, when Taufiz tries talking to him, he barely responds. Even the gentlest of touches feel like a hammer, to poor Umar. He doesn't have much time left. Over the past few weeks, he has needed 5 blood transfusions just to stay alive long enough to start getting chemotherapy — the only way he can actually recover. Taufiz has only been able to afford one round of it so far, but Umar needs months of it to recover.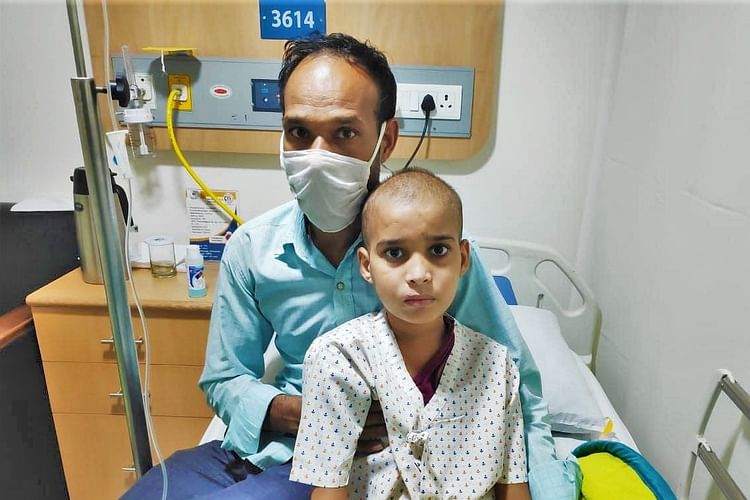 Young Umar's brother can't afford to save his life
"I'm an auto-driver here in Delhi. Ashfaq works as a daily-wage labourer, and so does Hafiz. With such short notice, the most we three were able to put together was around Rs. 40,000, but our Umar needs 8 lakhs worth of treatment! As a family, we would be lucky if we could earn that much in 2 years, but he needs it right now! Our lives have revolved around him for so long now... The idea of living in a world without him is..." — Taufiz, unable to continue
These brothers are desperate as they watch Umar slip away from them with each passing day. Only you can help them now, by clicking here. Donate as much as you can.