Just a month back, Ujjwal's parents had gifted him a phone because he had topped the district matriculation exams. Last week they had to sell that phone to afford his daily medicines for cancer treatment.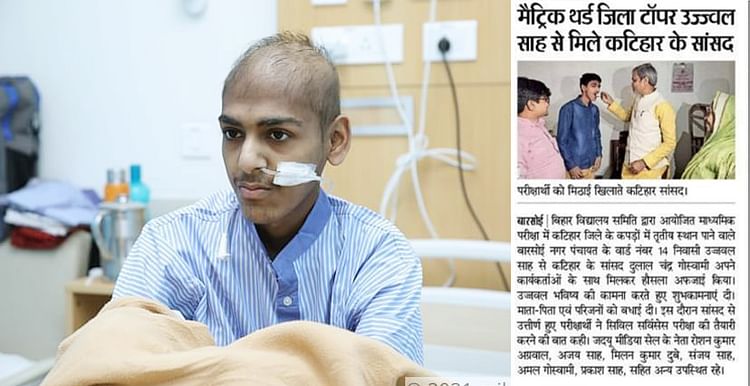 This cancer has caused multiple tumours in his body
In his village, Ujjwal's throat pain was diagnosed as tonsillitis and prescribed medicines for that. Gradually, his throat started swelling unusually and he couldn't speak or chew solid food at all. It was only after coming to a city hospital, they found out he ha

s Non-Hodgkin Lymphoma with multiple tumours around his throat, spinal cord, stomach and shoulder.

Immediately, he was admitted to the hospital for chemotherapy and surgery to remove his tumour.


"For a month we were wrongly treating him for tonsils instead of cancer. It was my fault that unknowingly this delay made the tumour in his throat grow so much that it had to be operated on urgently. My heart had stopped beating the entire time when he was in the Operation Theatre alone fighting for his life and within a fraction of second he was taken to ICU. I couldn't even hug my son assuring him that his Ma is right here with him."- Pofi, mother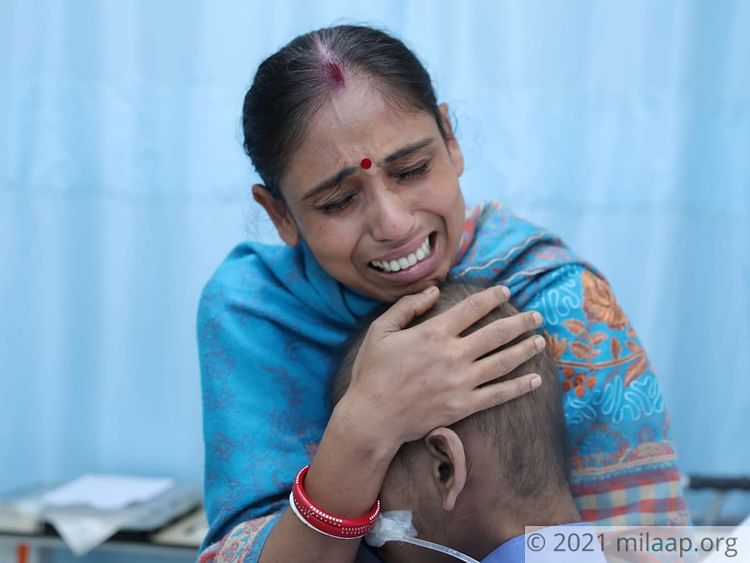 The surgery was not the end of Ujjwal's cancer
Even after the surgery, Ujjwal still has multiple tumours in his body that require chemotherapy to be treated. The entire treatment will last for a year but has to be taken timely otherwise his tumours can be life-threatening for him.


"I don't know if this cancer will kill me or not but it has killed all my dreams. I wanted to go into an IIT and do civil engineering to take my family out of poverty. But now I'm being a burden on my parents financially when they were already struggling to raise me and my sisters during the lockdown.

Once when my Blood pressure started sinking, I could hear my mother screaming my name but everything went black. At that moment, I thought I'm going to die.

"- Ujjwal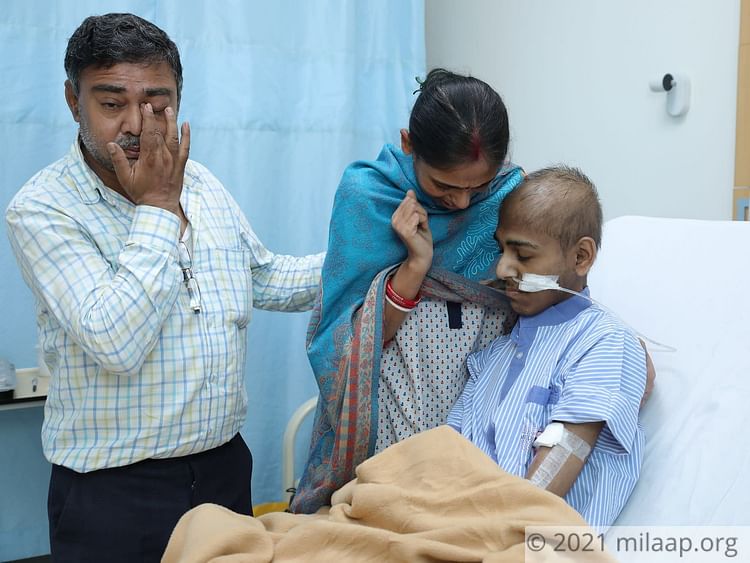 This farmer was saving up to buy a hearing aid for her deaf and mute daughter
Ujjwal's youngest sister is deaf and mute since birth but with a hearing aid she can hear, so his parents were saving up for that. But unfortunately with Ujjwal's cancer, his father Prakash had to sell his land to be able to get Ujjwal admitted to a city hospital. He spent 6 lakhs on his surgery unaware that Ujjwal's treatment would still require 10 lakhs more.


"I'm just a farmer who has to fend for his family of 6. My youngest daughter, Jiya, was born deaf and mute but communicates through sign language. The doctors told us to buy a hearing aid for her but we couldn't afford it so we were saving up for that. When she got to know about Ujjwal's cancer she communicated only one thing to me, that she doesn't want anything except her bhaiya back."- Prakash, father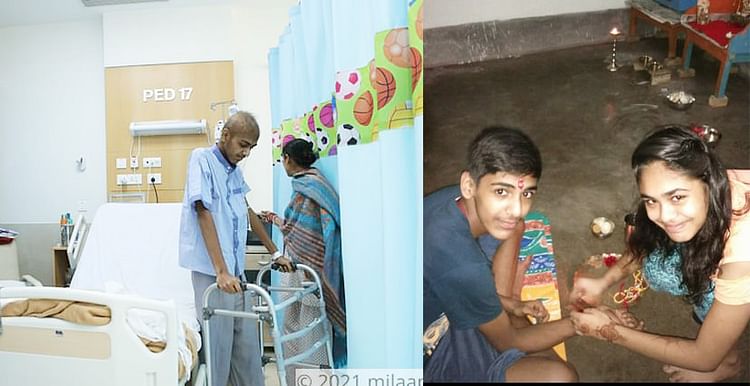 Ujjwal needs support of 10 lakhs for his chemotherapy but his parents have no means to arrange that anymore. He has a whole life ahead of him which he can only live if he beats cancer successfully. Please help 15-year old Ujjwal and his family.