"We waited for so long to be parents and finally after 9 years, God answered our prayers and I got pregnant for the first time. I was so happy and excited when I got to know that I was going to be a mother of two… I was having twins. But now both of them are struggling to survive in the ICU, struggling to take every breath
and I can't even be with them."
- Ranjana, the mother, crying over the phone feeling helpless

I was scared to even touch them, fearing I might hurt them
The twins, a baby girl and a baby boy, were born prematurely born at just 28 weeks on 26th of June and ever since then, they are suffering from extremely low birth weight and severe respiratory distress syndrome. They need to be under constant observation and ventilator support to survive.


"When my wife's water broke I was worried that something might happen to her or our babies. The delivery was supposed to be in September and we were not prepared for this at all. Immediately after birth, the babies were shifted to the NICU as they were not able to breathe. When I saw my babies for the first time, they looked so tiny and fragile, attached to all these machines. It scared me to even touch them fearing I might hurt them."- Godrej, father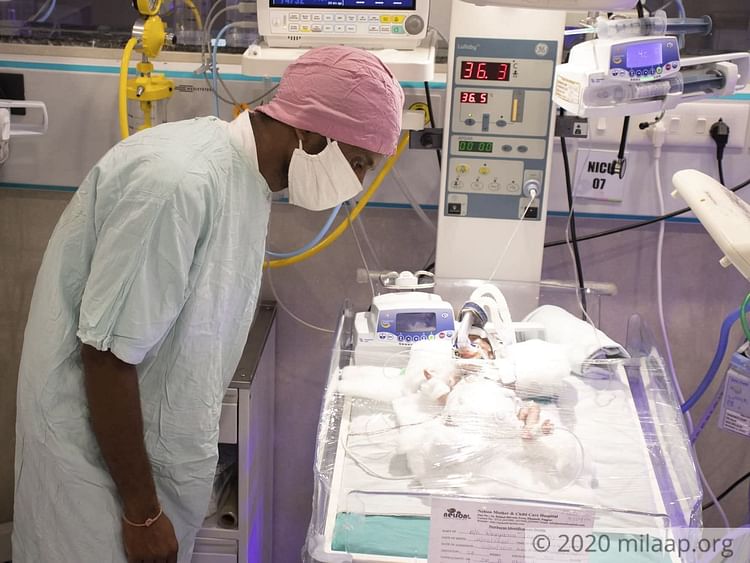 Their mother is desperately waiting to see them
After the surgery, Ranjana is in a lot of pain. She is still very weak and struggles to take even a few steps to reach the washroom. Yet every day, she tries to get up and get ready to see her children but in vain. She needs rest for a few more days to completely recover.


"She cries helplessly and begs me to take her to the hospital but I am afraid that it will break her heart to see them suffer like this. I just want them to get better so that I can bring them home. Their mother is desperately waiting to see them."- Godrej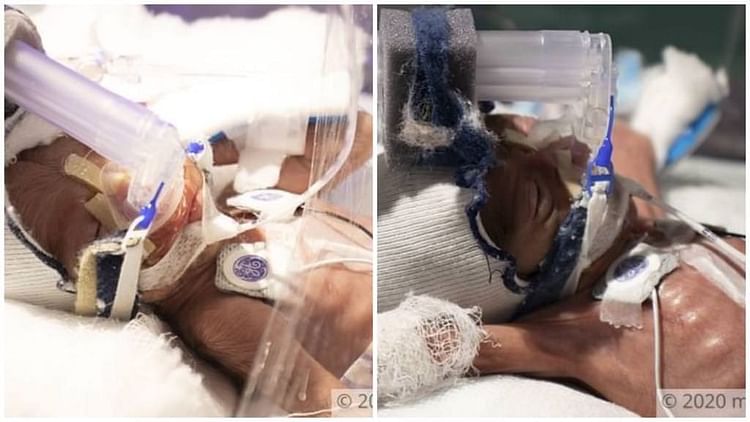 Without the NICU support, they won't make it
"The babies are a lot better than before but not yet out of danger. They don't even weigh 1 kg properly. They need to stay in the hospital for a few more weeks to completely recover. Doctors are saying that their breathing will stop without the ventilator and NICU support but I...I can't afford it anymore. I am just a farmer."- Godrej

Godrej is a daily wage worker who works on other's farms for a living. His income is just sufficient to put food on the table and other basic necessities. The treatment will cost him 15L rupees for both the children which this poor man cannot afford.

Your generous contribution can help this poor farmer save his twin babies. Click here to contribute.