"Tridisha has always been a chirpy little girl, full of life. Everyone loves her smile. She loves to dress up and pose for a photograph. But my little girl is nothing like that anymore. Ever since she has been diagnosed with a life-threatening disease, she can't talk or even eat without being in pain, let alone have the energy to be her active self. She is very weak now. It's like this disease is slowly taking my child away from me." - Ranjita, mother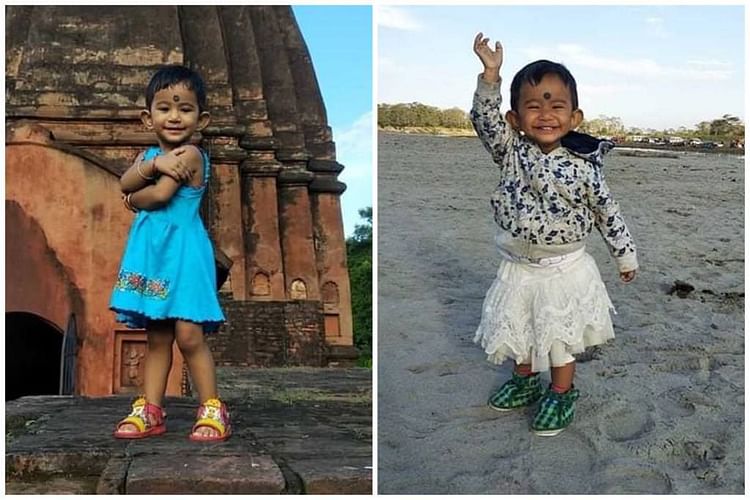 It wasn't just an infection, it was a dangerous tumour
Tridisha suffers from Langerhans Cell Histiocytosis, a rare disorder in which excess immune system cells called Langerhans cells build up in the body. It can form tumours or damage organs.


" 3 months ago, we noticed that Tridisha's mouth was swelling a little. We went to several local doctors who said there was nothing to worry about and that it was just an infection. But soon her teeth were feeling loose as if they will fall off and there was a lesion on the roof of her mouth. We got really scared and took her to a bigger hospital. It wasn't just an infection, it was a dangerous tumour." - Ranjita, mother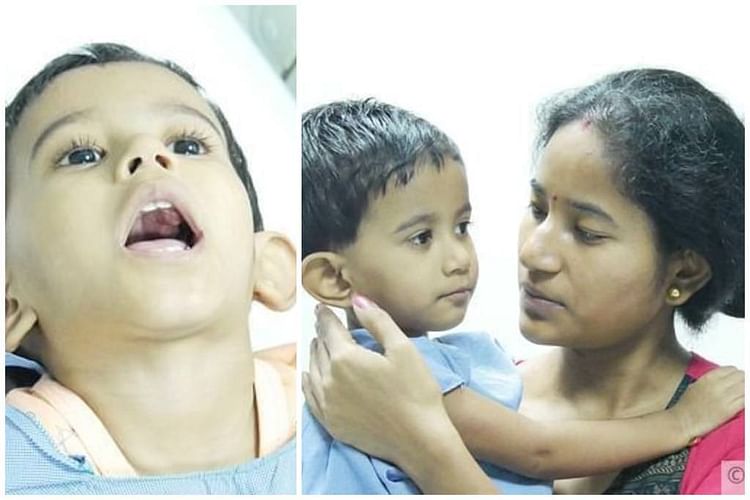 She needs immediate chemotherapy to beat her disease
Her disease is spreading rapidly and along with her tumour, it has also caused an infection in her liver. She needs immediate chemotherapy to beat her disease.


"When we were leaving Assam, I thought the treatment is going to be for some 10-12 days and then we can go back home. I borrowed all I can from the people I know and managed to bring her here to Chennai but it's going to be a long battle. Despite all my efforts I don't even have enough for her daily medicines now, I don't know how will I save my daughter." - Sourabh, father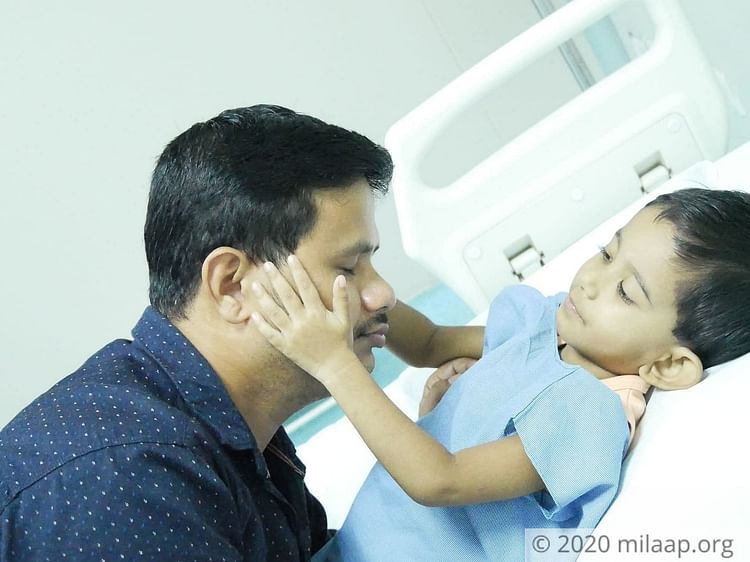 They are no way close to what they need, only you can help
"I work in the tea gardens of Assam and earn some 10000 rupees monthly. It is a tedious job but that is all I know. My father used to work in the same gardens but I didn't want my child to do the same. I was saving up for her education and future. My income was only enough for the family's basic necessities but I managed little by little to gather enough for her school next year. Now I am afraid if she will have a future at all if I can't afford her treatment." - Sourabh

They need 5 lakh rupees to get her treatment done. But they don't have a single rupee to continue.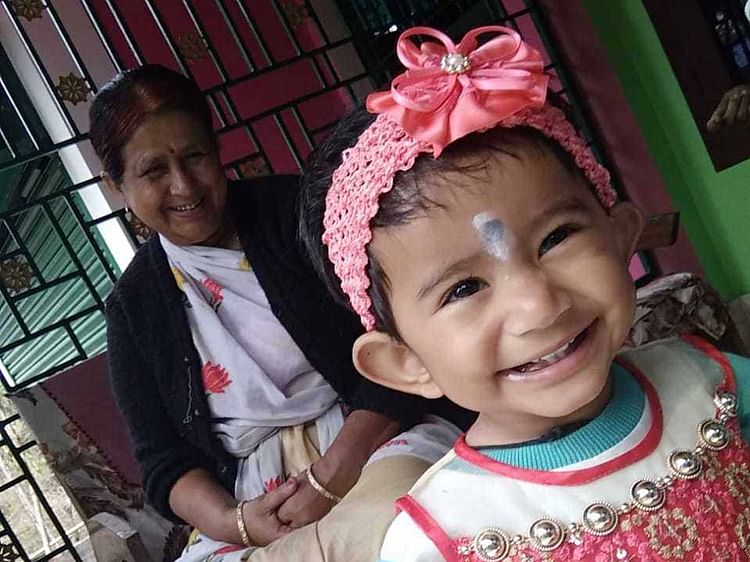 Tridisha with her grandmother
Only you can help these parents save their 2-year-old. She needs chemo at the earliest and your generous help can make it happen. Click here to contribute.