"The pandemic was at its peak, and everyone was indoors, scared for their lives. But my wife and I, along with our 2-year-old, were out wandering helplessly from one hospital to the other.

On one side, we were afraid of the virus, and wanted to keep our son home, safe; on the other, a deadly disease had claimed his body, and we were struggling to save him from that. Months passed, and we were told he was fighting blood cancer.

Our world came to a standstill. He had to be running around the house, laughing, shouting the few words he knew; not crying in pain, till he tired and was forced to sleep!" – Subramanian, father.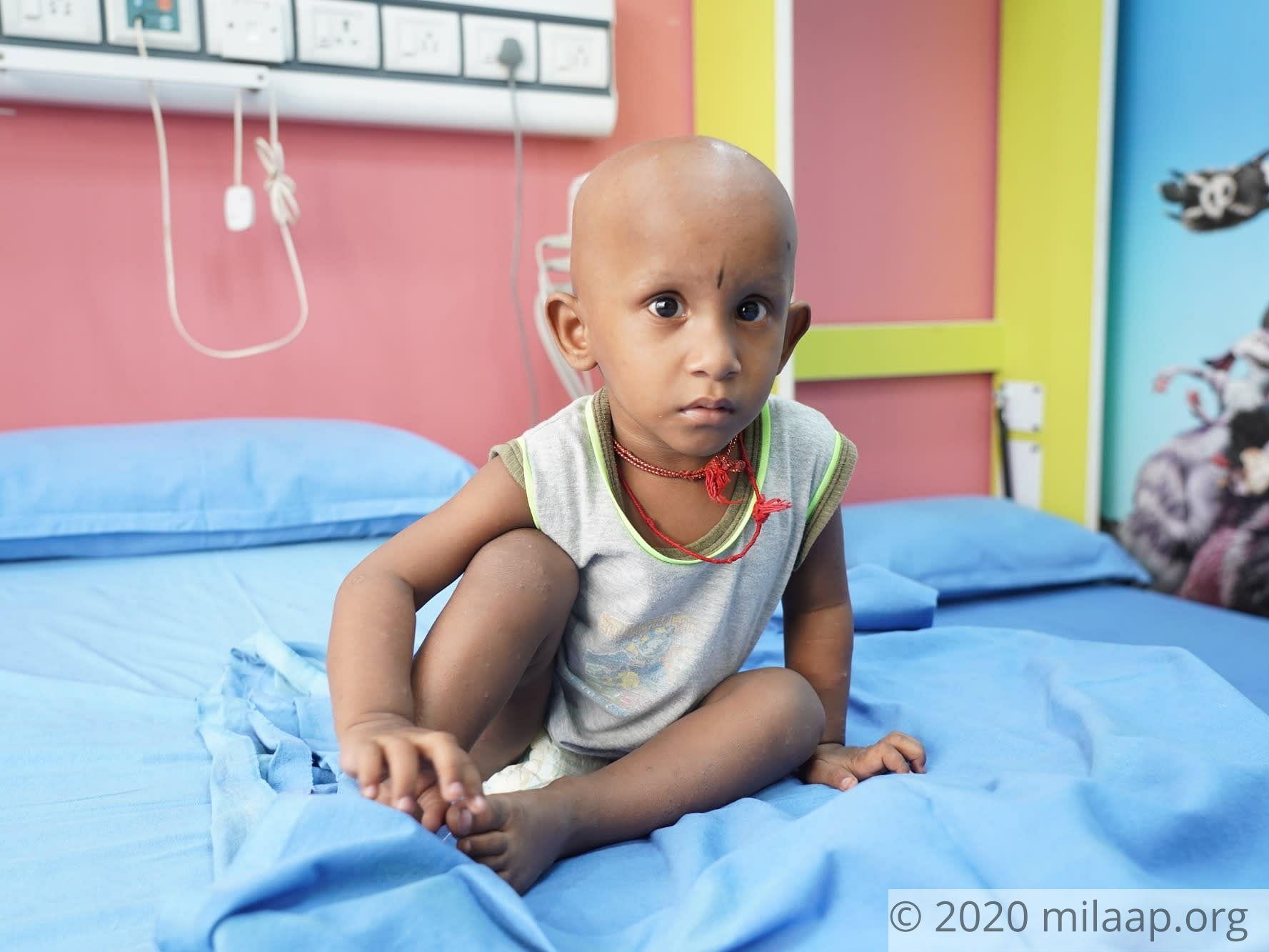 With a fever that caused all his blood to vanish, little Thirumurugan was suffering from a mysterious disease
Earlier this May, little Thirumurugan who'd been a healthy baby till then, suddenly couldn't move his neck. The movements were rigid, like that of a robot; and nobody knew why.


"He winced, every time he had to turn his neck. We took him to a hospital in our village, where he was admitted.

There were cysts in his neck. After 15 days, when the cysts had been dissolved, we took him back home.

But just two weeks later he suffered from fever. It would go, only to come back again. He grew paler and paler by the day, and we rushed him to another hospital.

There was hardly any blood in his body, they told. Another 10 days of admission. Blood transfusions followed, but did not seem to work.

When he underwent blood tests again, the blood level was still the same.

His condition became worse, and the doctors told us he couldn't be saved!"

- Jagatheswari, mother.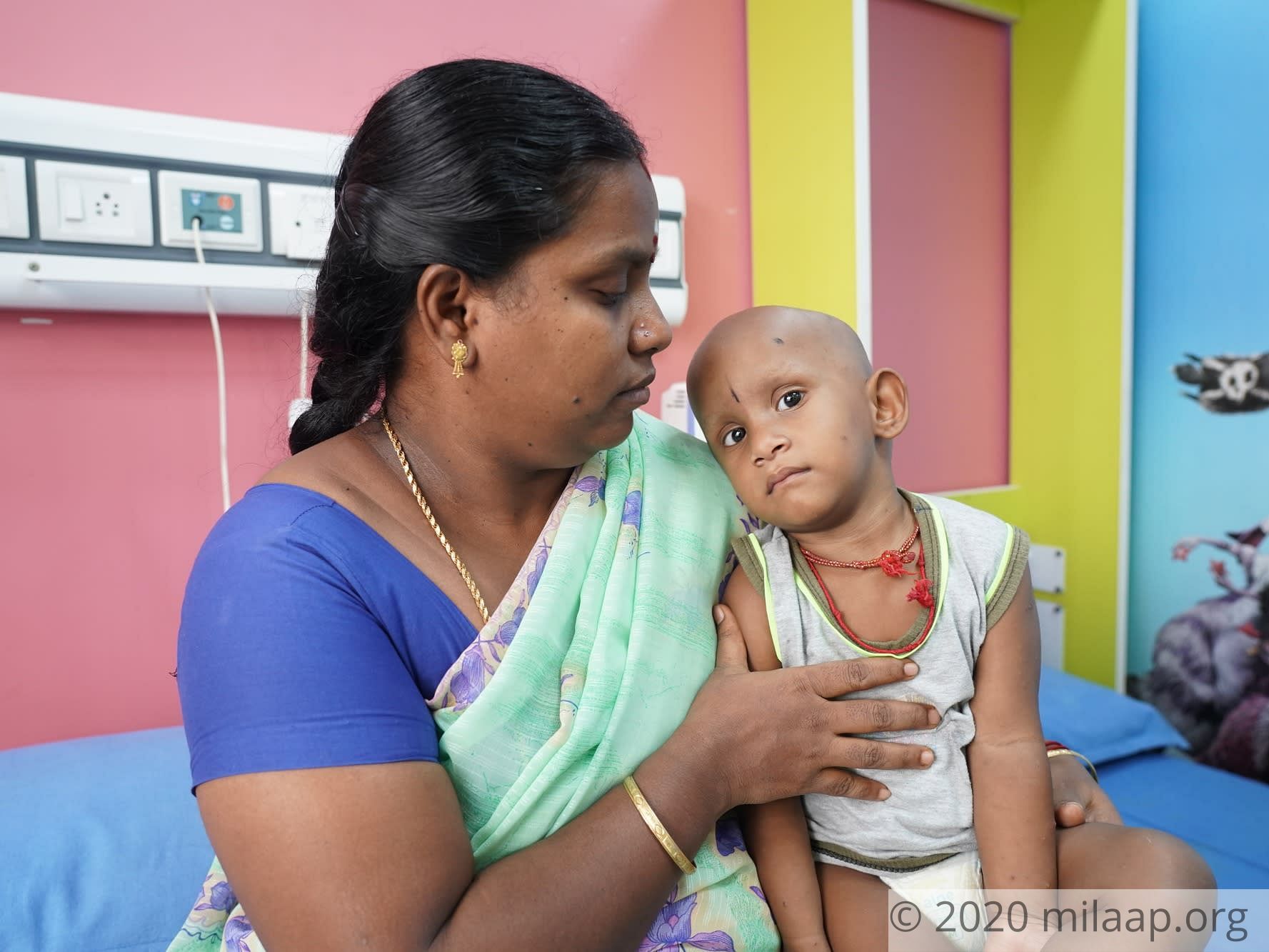 Little Thiru spent months in hospitals undergoing treatment, without a diagnosis
They went from one hospital to another, spending weeks together in each. He was being treated, but there hadn't been a diagnosis. Misdiagnosis after misdiagnosis, the child was struggling to live. Weeks later, it was revealed that little Thirumurugan had been fighting a deadly cancer all this while.


"There was no diagnosis at all. Nobody knew what was happening to him. He barely slept at home these days. Our family was in misery.

After months of treatment, we were told in a hospital that he needed a bone marrow test that they didn't have the facility for. We didn't even know what it was for

. But without a second thought, we rushed to Chennai, to yet another hospital, where we were told to admit him for 15 days. Here,

he was diagnosed with blood cancer. We were shocked. We had spent months over nothing, and had lost so much time. Now he was dying!

I couldn't take it!" – Subramanian.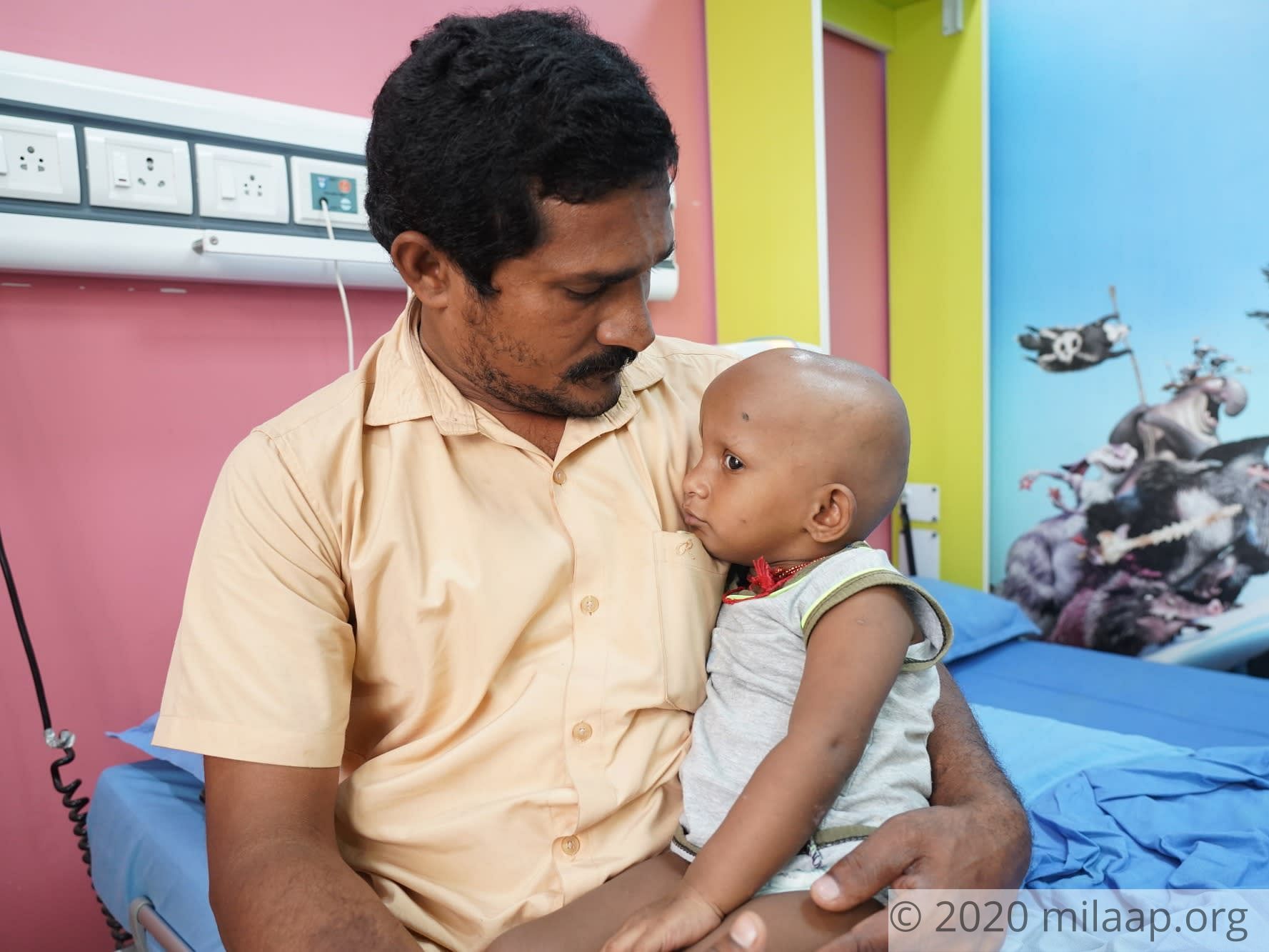 Only a bone-marrow transplant can save him, but his father, a driver, can't afford it

Diagnosed with leukemia, Thirumurugan's chemotherapy began immediately. Four cycles later, today, he stands with the risk of a relapse. The only cure to this, is an urgent bone-marrow transplant. Fortunately, his sister is a matching donor. However, it will cost them 15 lakh rupees, and the parents are in no position to afford it.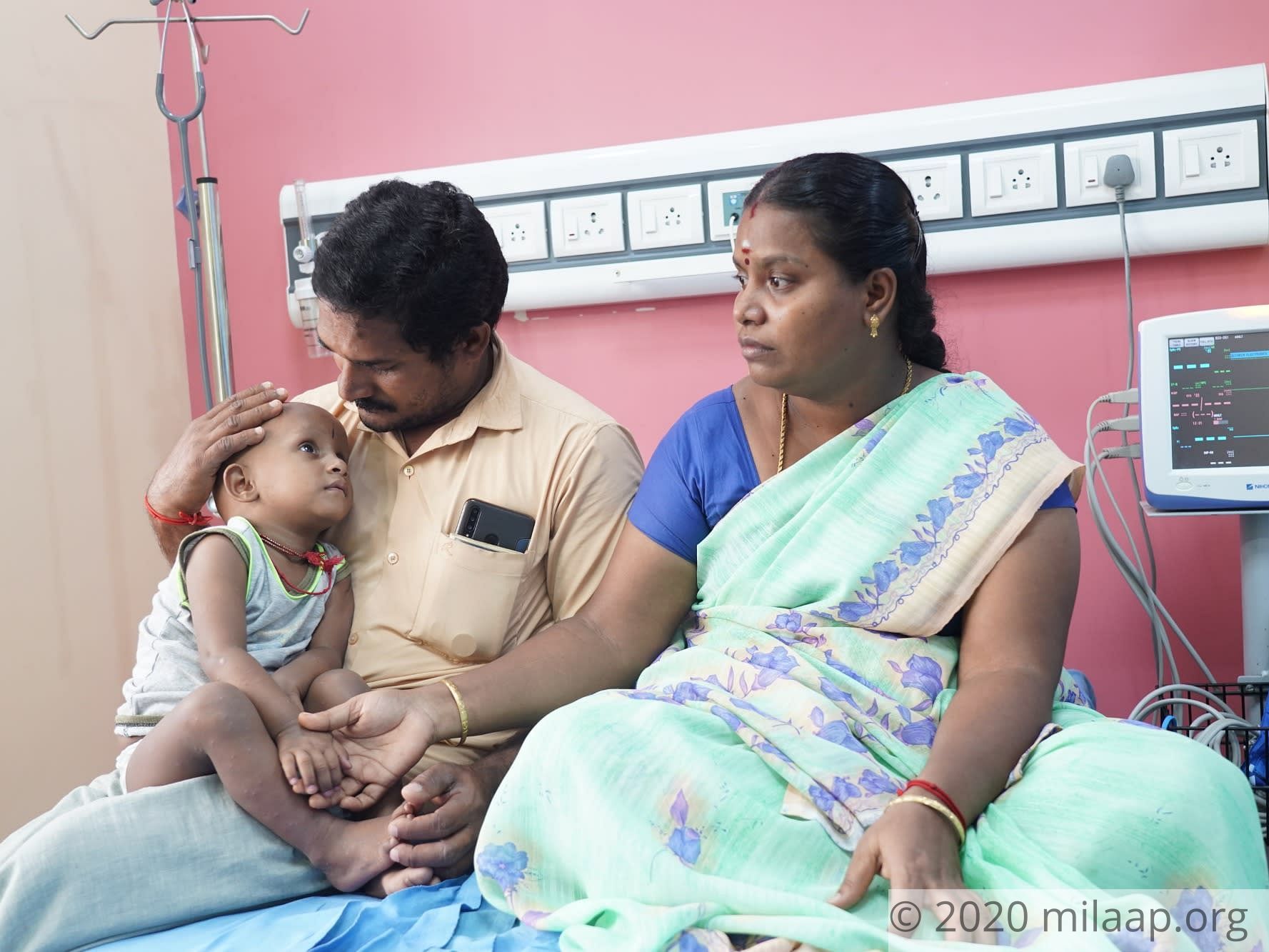 "

I am a driver. With the pandemic, nobody goes out anymore, nor do they call drivers for jobs, like before.

I earn no more than 15,000 rupees a month. In the last four months,

I've spent over 4 lakh rupees on nothing. We got him admitted in so many hospitals, for weeks together, without even a diagnosis. I wish we'd know earlier

. Now, I can't afford his treatment. I need your help to save him. Please!"
These parents have done all they can, for their 2-year-old. Only your generous contribution can save him now. Click here to help.