"My husband was born mute and that never bothered us. But this is the first time that I have seen him crumble and curse himself for being mute. When Thirumala was in the ICU, he wanted to talk to him so badly... but he couldn't, he cried helplessly. Now that my child is recovering and we are so close to taking him home, we are unable to afford the treatment anymore." - Radha, mother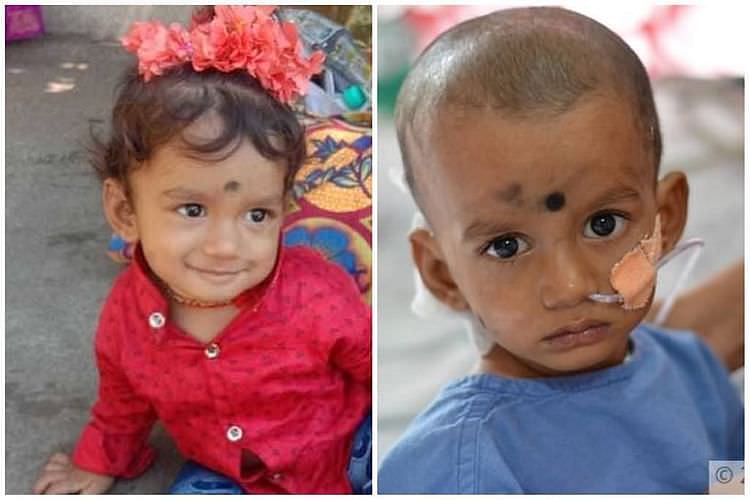 I knew something was terribly wrong and we found out it was cancer
Little Thirumala was just 8 months old when he started getting sick. He had recurrent fever, cold and cough that refused to go. No matter how many local doctors the parents showed him to or how many medicines he took, it kept getting worse.


"It went on for 2 long months, he was suffering so much and the doctors kept saying it will be okay. But I knew something was terribly wrong when my son started vomiting just within 5 minutes of feeding him. I could see how weak he was getting. And when we took him to a bigger hospital, we found out it was no ordinary illness, he had cancer! " - Radha, mother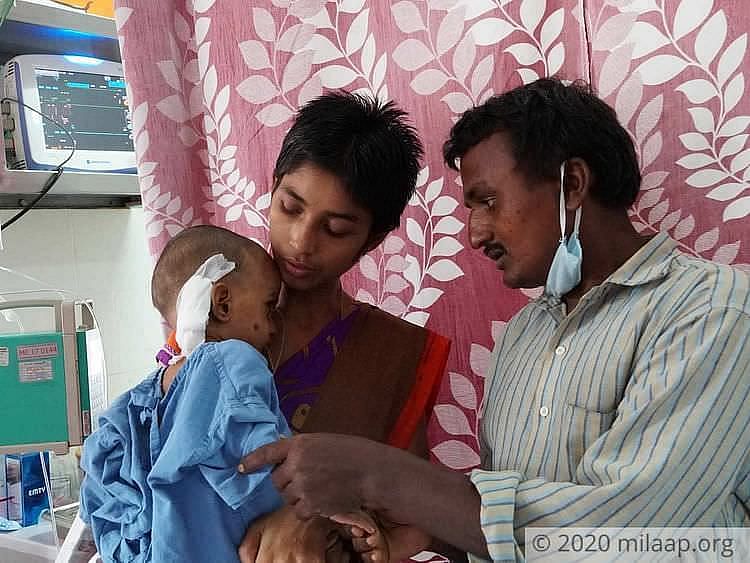 Surgery for the cancerous brain tumour
Thirumala was diagnosed with Medulloblastoma, a cancerous brain tumour. His condition was so critical that he needed to undergo a major surgery immediately. After the surgery, Thirumala was taken to the ICU where he was put on a ventilator and was given medication. Now, although he is shifted to an isolated ward, he is batting severe infection and is fed through tubes. To completely recover, he needs continued treatment.

"We didn't even have time to accept the fact that our child had such a dangerous disease. He needed immediate surgery and it took us a week or so to arrange the amount. My little child can't even express his pain in words, he just keeps crying for most of the time. It must be so painful for him and I can't help but watch him in pain." - Radha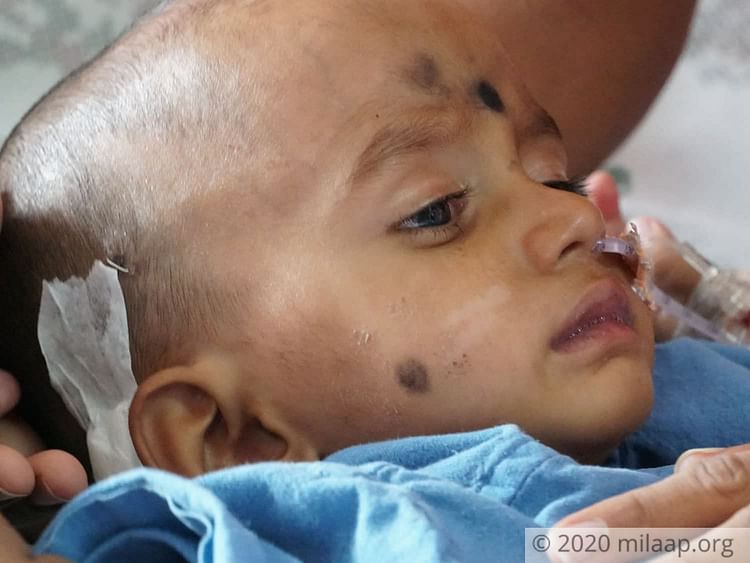 Just one more week and they can take him home
"We work as daily wagers on others' farms. What we earn is only enough to put some food on the table. We begged and borrowed to get our child's treatment done till now and we have no other source left anymore. Please help us save our son." - Radha

Thirumula has fought the battle very bravely for 4 long months and is very close to going home. He needs one more week of stay to recover from his severe infection.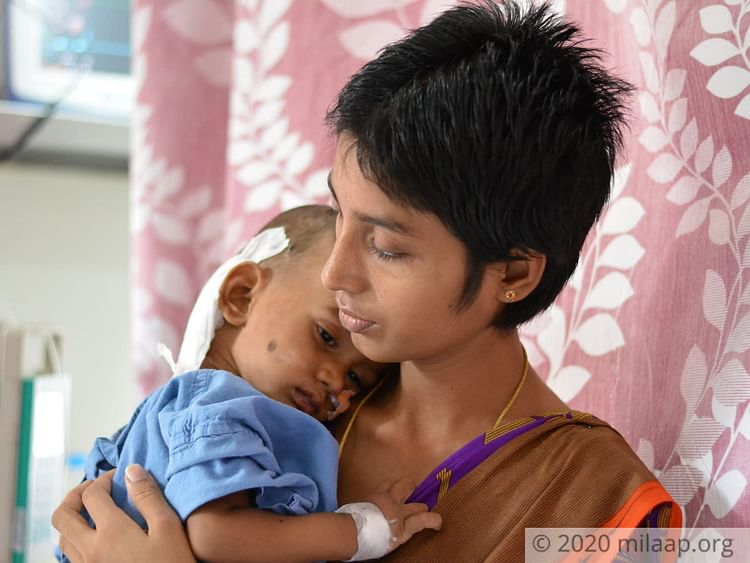 After a few months, the child needs to undergo chemotherapy as well to beat his cancer. But right now, he needs to survive this infection and you are their only hope. Your contributions can save this little 1-year-old. Click here to contribute.