"For the last few days, I have been borrowing money from strangers to feed my wife and myself. I don't know how long I can continue to do this. My 9-year-old daughter is suffering in pain - her liver is failing and she needs an urgent liver transplant and here I am unable to even afford a single meal for my family. How will I save my Tejashri?" - Rajni, father.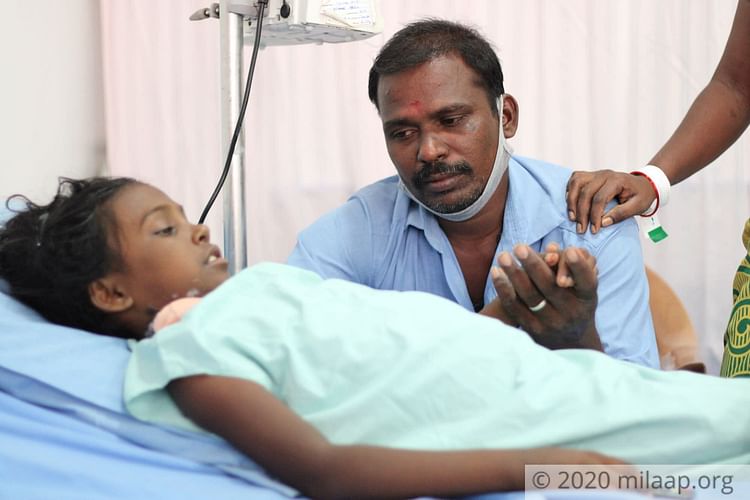 Tejashri never showed signs of liver failure - it was all a rude shock
9-year-old Tejashri is suffering from Wilson's disease - an inherited disorder that leads to excess copper accumulation in the organs and leads to scarring of the liver. But even a month ago, there weren't any symptoms. Just a few days ago, her mother, Sandhya, noticed that Tejashri's eyes were turning yellow. The parents took her to a nearby hospital.


"They said it was just jaundice. It would get better in a matter of days. But her condition just got worse. She started vomiting anything she ate. The doctors asked us to take her to a different hospital. They had given up on my daughter," - Sandhya, mother.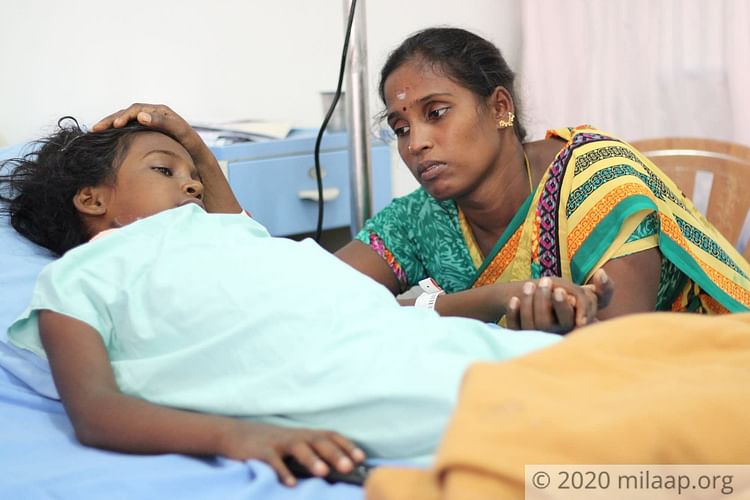 The parents were worried sick all the way they were taking their Tejashri to a different hospital. It was here that the frantic parents were told that their daughter is battling death. They were told that further delay to get her a transplant can only aggravate her condition and even kill her.
How can I tell her that she won't live if I can't afford her treatment
Rajni used to work as a daily wager but for the last three months, he hasn't been able to get any work. Sandhya is a housewife. They have never had any savings and now Tejashri's transplant will cost them almost 20 lakhs.


"We used to live on my everyday income. Now I don't even have that. How will I afford the medicines, the tests - leave the transplant...we can't even afford a room near the hospital," - Rajni breaks down crying.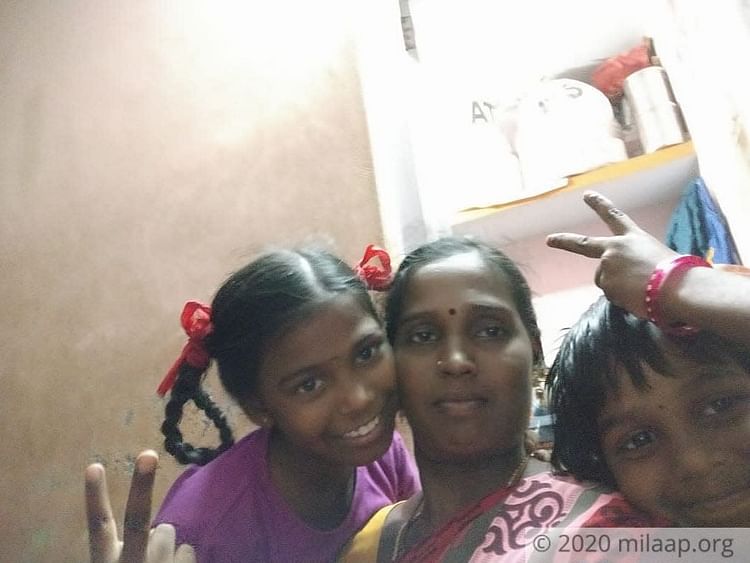 Sandhya is still in a state of shock. She is unable to grasp the fact that her daughter's life is now hanging from a thin thread. Sitting beside her daughter in the hospital bed, she prays for her to get better. She prays for her sweet, chirpy and ever smiling Tejashri to come back. Sandhya is willing to donate her liver but the cost is too high for this desperate father who can't even afford two square meals a day. His 9-year-old is hoping to go back home to her siblings but she doesn't know that she needs an immediate transplant.

Sandhya and Rajni are knocking at the doors of strangers to get their daughter treated. But it isn't enough. A small contribution from your side can help them