Her whole life she has suffered because of her heart. She has always been too weak, quite behind other children of her age in both physical and mental growth. In fact, she only learned to walk when she was 3 years old, once she saw her younger brother start doing it before her. Now her condition is worse than it has ever been.

She can barely breathe, she can't talk... My daughter could die at any moment, because we can't afford the surgery she needs!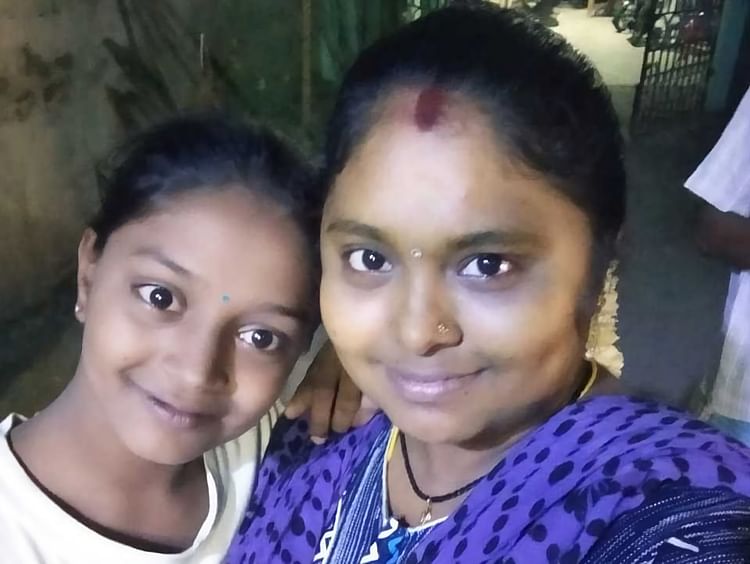 Little Thamarai has a hole in her heart, and if she doesn't get the open-heart surgery she needs in the next 24 hours, she will not make it. The poor one has struggled with her condition from the moment she was born, gasping for breath as soon as she was delivered. Within minutes her skin had turned blue, and she had to be rushed to the ICU.
"That's when we first came to know about her condition.

She had to be in the ICU for weeks before we were able to take her home.

Our life has never been the same since then..."

— Kumudhavalli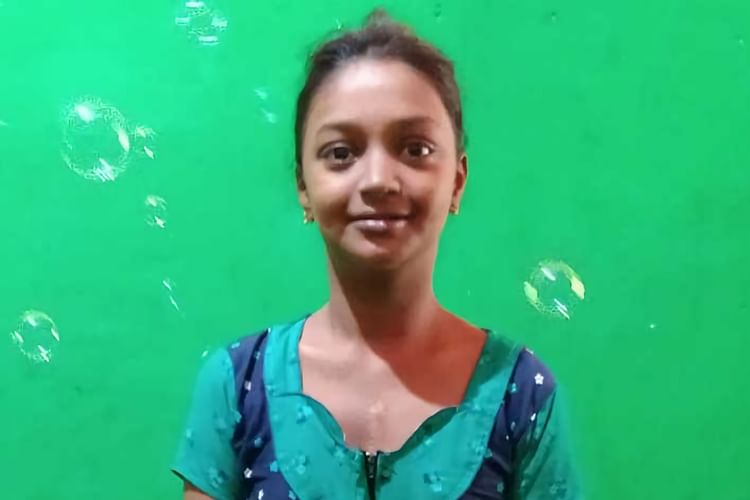 Their whole lives revolved around keeping Thamarai healthy
"So many hospital visits, so many medications. We did it all, we tried everything, to keep our daughter alive. As she grew older, eventually the severity of her condition seemed to be going down a little, and we thought maybe she could finally have a normal childhood.

One where she didn't isolate herself due to her weakness, where she didn't feel like she was lesser than her classmates, or a burden to us. We thought she would finally be happy. But two weeks ago she fainted... and everything changed.

"
Thamarai's heart is moments away from failing
While little Thamarai has experienced most of the horrible symptoms that come from having a dangerous hole in your heart, such as extremely stunted growth and frequent breathlessness, two weeks ago — for the first time — she fainted.
"She was talking about something when suddenly her words started getting slower and slower.

Her breath started getting strained and I could... Suddenly I could hear her heart, beating away rapidly! I barely had time grab her by the shoulders when she collapsed.

When we got her to the hospital they said she doesn't have long left..."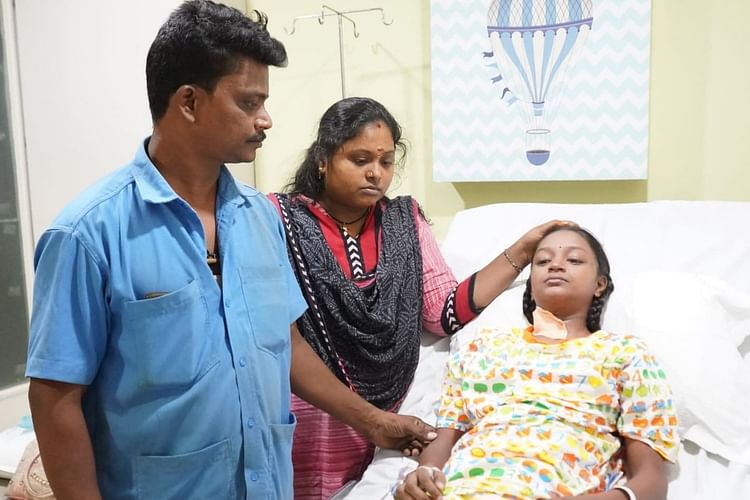 Manohar has no way to afford his daughter's surgery
"I'm just a fruit vendor. The most I've been able to do for my daughter over the years is afford her monthly medications.

I have tried earning as much money as possible, saving up, but I'm illiterate, I couldn't even fill out the hospital forms without help!

Please, this is out of my hands now, the surgery she needs costs 8 lakhs!"

— Manohar, father