He woke up after what seemed like hours. Back into consciousness, 6-year-old Thaheer realized he was bound by tubes and lines. There were needles on his neck, and thigh; and tubes in his nose and mouth. He had just had transfusion, and there was a central line for that too. Confused and agonized, he attempted to pull them all out, resulting in the loss of transfused blood and thus more pain. But he didn't scream. He didn't utter a word. He cried with his mouth closed, till he fell asleep tired. He's only a 6-year-old.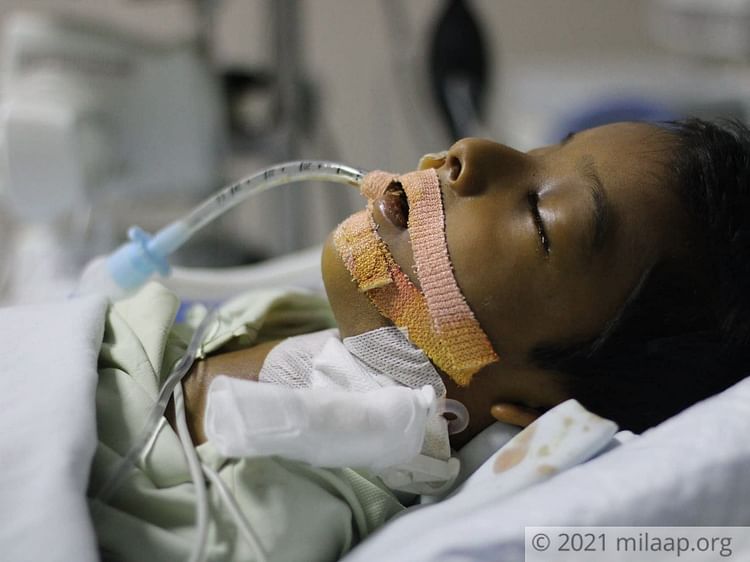 A severe stomach ache changed a playful little Thaheer's life overnight

Thaheer was the most playful child ever. His mother would beg him to take a nap in the noon. But he just wouldn't listen. He would run around non-stop, doing things that melted her heart. But one day, everything changed.


"A week ago,

he complained of a stomach ache

. I thought it was because of the heat. Next, his eyes seemed to turn yellow. It was a Sunday and there were no doctors to be found.

I dug up home remedies online to ease him of his stomach ache. But he vomited everything…even water.

My Thaheer who once hated sleeping, could just not stay awake now!

His stomach ache became intolerable, and he shrieked in pain.

" – Afreen, mother.

Having Just Delivered, Afreen was torn between her new-born, and her diseased son

Diagnosed with a severe case of jaundice, he was very critical. Hospitals refused to treat him, and the parents were helpless.


"Afreen had just delivered a baby, and was at her mother's place…far away from where I was.

Carrying our 1-month-old baby in her arms, she ran around helplessly, till Thaheer was finally admitted. With a new-born in the waiting area, prone to infections, at a time like this; and her 6-year-old covered in tubes and needles, who was unconscious most of the times, Afreen was in agony

! When I finally got to see them, I was shattered!

Thaheer's jaundice had worsened, and he looked like he would leave us any minute.

" – Yaseer, father.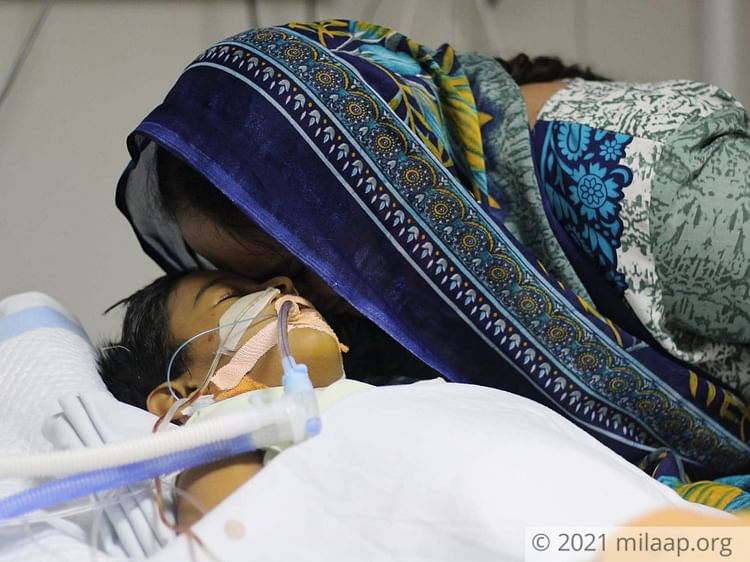 Thaheer Has Suffered A Liver Failure…Only a transplant can save him now

Soon, with his condition growing worse, little Thaheer was shifted to a hospital in Chennai, where he was diagnosed with an acute liver failure. Only a liver transplant can save him.


"

He was born with crooked legs, that took us 3 years to treat successfully. Then he suffered a severe dengue, which he miraculously survived

. He had suffered enough. We thought that was it.

But today, he suffers yet again

. His lungs are affected, and he's on ventilator support. It kills me to see him begging for water.

He is either sleeping, or crying…throughout the day

. A liver transplant is his only hope now…" – Afreen.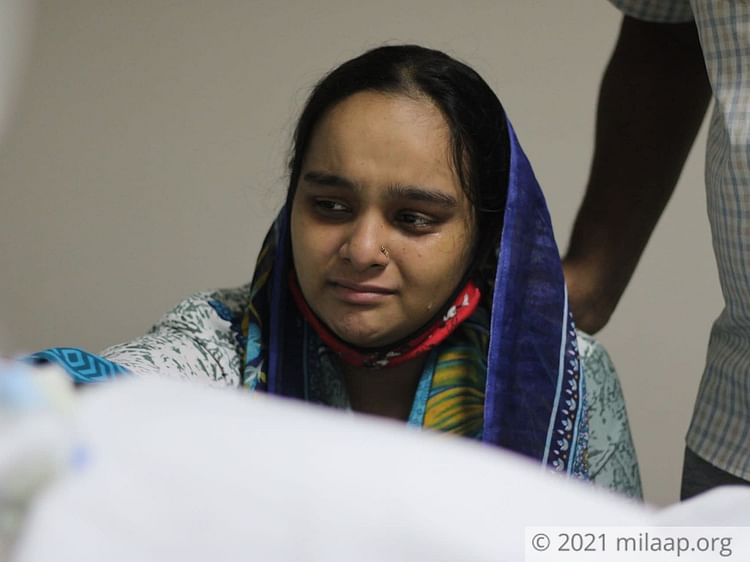 Little Thaheer's life costs 25 lakh rupees, but his father can't afford it
"I work in a small provision store in KGF.

I earn 200-250 rupees a day

. I have spent in lakhs already, and am in debt! When they asked if I could be the donor, I gladly agreed. But I really can't afford 25 lakhs for the treatment, no matter what I do.

Please help us save our little boy!

" - Yaseer.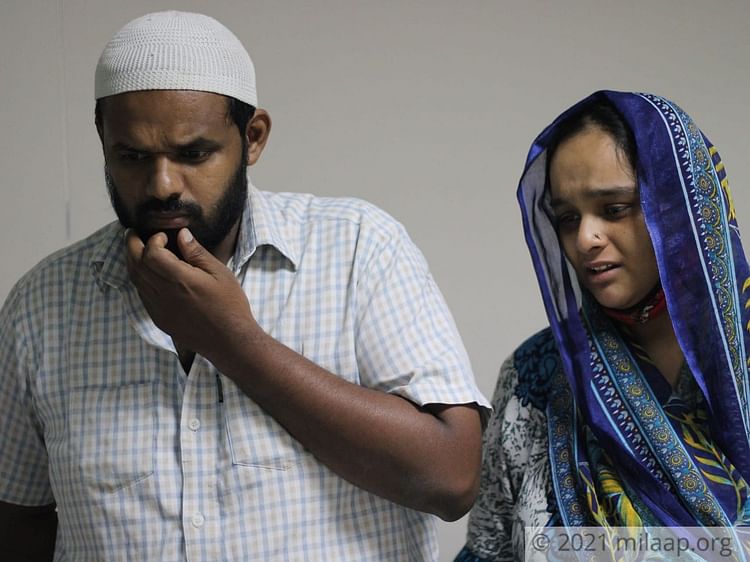 Little Thaheer has seen nothing but pain. Your contribution can save him, and help him start over. Click here to help.