He's the sweetest son a mother could wish for. Before all this, he used to wake up at 7 and cycle for two hours because his college is far away. When he finally got home around 8pm, the first thing he would do is ask if I need help in the kitchen! He would tell me that one day he'll buy us a new house closer to the city.

I keep telling him now he needs to keep that promise.
I don't care about a new house, I'm just hoping that it will give him the strength to defeat whatever this is and come home with me...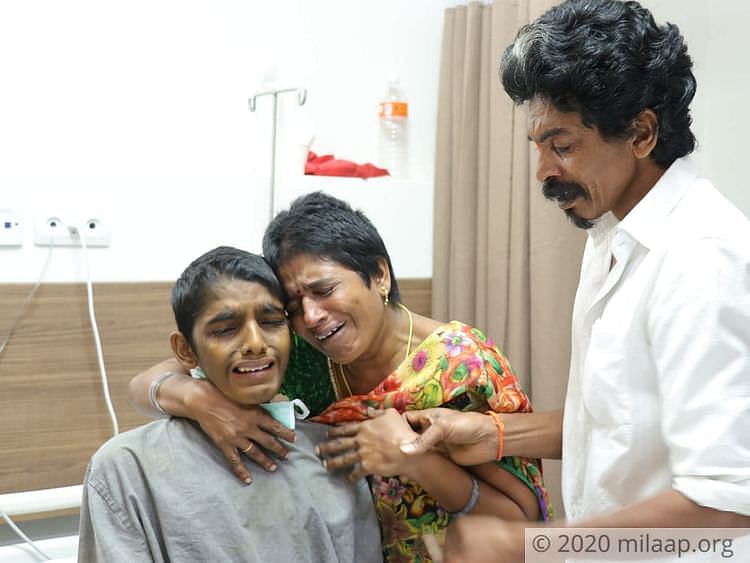 It's been just a little over a week since this small family discovered that 18-year-old Teja's liver has nearly reached end-stage. For the past few months, Teja had been experiencing severe weakness. In January, his eyes started turning yellow. Local doctors diagnosed him with jaundice, and prescribed medicines accordingly, but there was no noticeable improvement.
"

In the past few weeks, he started losing weight rapidly: nearly 10kgs!

We knew something else was wrong, so we brought him here for tests two weeks ago.

That's when we found out that... that he has liver disease. Only a liver transplant can save him now.

"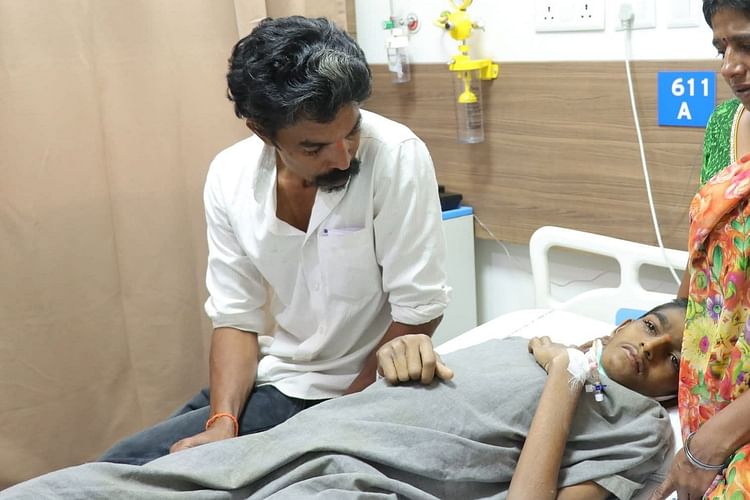 This poor father blames himself, though it wasn't his fault
The reports showed that poor Teja's liver had been deteriorating for months but in the absence of significant outward symptoms apart from general tiredness, his parents had had no way to guess that their darling son was dying in front of their eyes.
"

Lakshmi is just devastated! She barely eats nowadays, barely talks.

Doctors are saying it wouldn't have made much of a difference but

I can't help but think that this is all my fault! That if only I had gotten him tested sooner, that maybe our son wouldn't be so close to death today...

"
His liver is moments away from shutting down completely
A healthy liver is fundamental to being healthy overall, because it does everything from helping fight infections to cleaning your blood. It also helps digest food and stores energy for when you need it. With his liver mere moments away from 100% failure, this 18-year-old's days are numbered. Only a transplant can save his life now, but Kasi can't afford it.

Kasi can't save his son on his own
"I work on neighboring farms for a living. It's not great money, but it was enough to feed my family. This liver transplant that he needs, my wife is ready to donate, but it needs to happen in the next week or two, and the cost... How can I afford 20 lakhs in such a short time!?"
These parents are desperate, and helpless. They know their son is dying, they know how to save him, but they don't have the means to afford it. You can help by clicking here to donate.