Taufik is an active and mischievous 14-year-old. He loves to play with his friends, he is hardly at home. His parents - Majid and Asma - always found him to be a handful. Sometimes they wished he was a little less mischievous but now when they see him lying down on the hospital bed, wincing in excruciating pain, they wish they could have their son back. Taufik is battling blood cancer. With immediate treatment, he can get better but his parents don't know if they can afford it.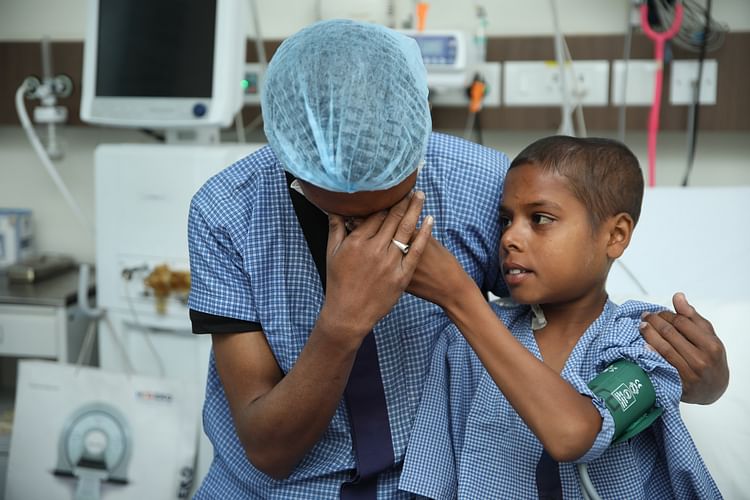 His neck and face started swelling, he couldn't even swallow water
Taufik started getting sick about two months ago. His lymph nodes started swelling up making it impossible for him to even swallow water. Majid, however, didn't waste any time and took him to the local clinic.


"But it was not normal cold, not like I had thought. His condition started getting worse and soon his entire body was in pain. We took him to a different hospital in Kolkata and that's when we were told that he has blood cancer," - Majid, father.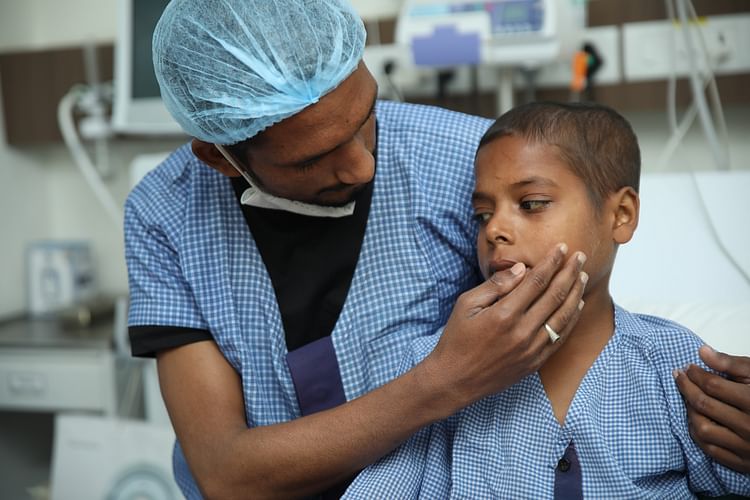 They could only afford the first round of chemo - they can no longer continue his treatment
Majid borrowed from everyone he knew and started Taufik's treatment. The chemotherapy started showing improvements but then Majid was unable to continue that. With no money left in his pocket, he had to take Taufik back to their hometown in Dhanbad.


"But soon his health started deteriorating and we were asked to bring him to Kolkata as soon as possible. But my hands were tied, I couldn't - not before he became so serious that now he needs a bone marrow transplant to be completely cured. It will cost me 25 lakhs but how will I afford it?" - Majid.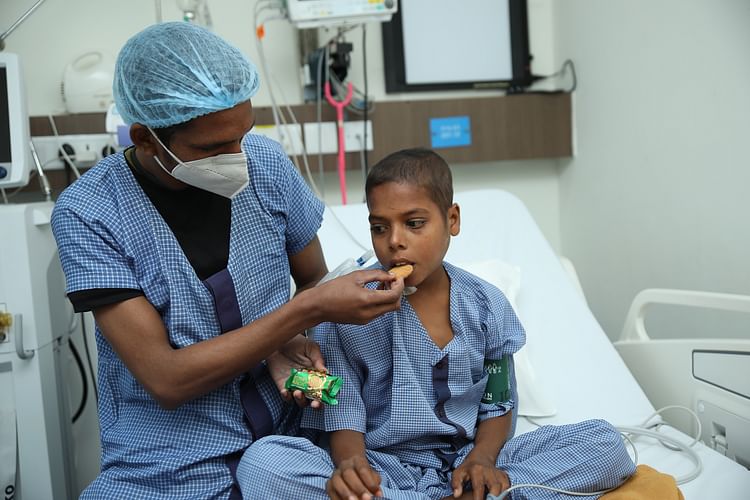 Your kind support can save Taufik
Taufik is now in the hospital undergoing chemo with his brother by his side. His parents are not able to meet him right now because they're yet to get their COVID-19 test results. The little boy is scared, he wants to go home but he needs an urgent bone marrow transplant.


"My uncle is doing his best, he is running from pillar to post to save Taufik but there's only so much he can do. He is an auto driver in Dhanbad, he hardly earns anything - my aunt is a housewife. They will never be able to arrange for 25 lakhs. Your kind help means the world to us, we're looking up to you," - Taufik's brother.
Majid had to borrow money even to buy tickets to take his son to Kolkata. He needs your generous contribution to save his 14-year-old from cancer. Even a small contribution will go a long way.