Sonali Tijare paces the floor outside of the ICU, anxiously awaiting the doctor's update on her daughter's condition. At this point, any news is good news for this devastated mother. For 6 months now, all she's known is fear and sleepless nights, constantly worrying about her daughter who is fighting for her life.

16-year-old Tanvi lies in bed connected to various tubes and machines, unable to move or breathe by herself. She suffers from Pulmonary Koch's, a lung infection, along with Pneumothorax (collapsed lung) and Intestinal Obstruction. Following surgery, she needs supportive treatment to ensure full recovery, but it is too expensive for her parents to afford.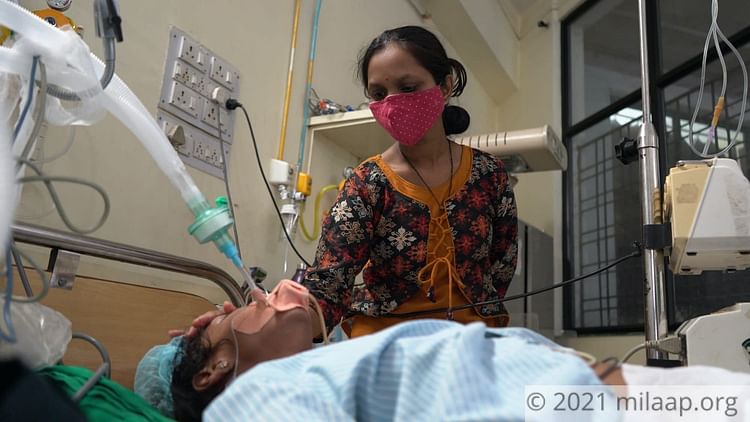 She was in so much pain, she could barely eat or sleep
It all started about 7 months ago, when Tanvi, who was usually lively, suddenly complained of intense pain in her stomach. She couldn't do basic things like eat, or even sleep on her side, and started to lose weight, often feeling weak and tired.


"This went on for days and it started to become worrisome. She had never looked so sick before, and that scared me. I took her to a local doctor, but they couldn't detect what the problem was and told us to go to a bigger hospital. That is where we learned that there was severe infection in her lungs. I thought that she would get better with hospitalization and the medicines prescribed, but I never imagined that things would go so wrong" - Sonali, mother.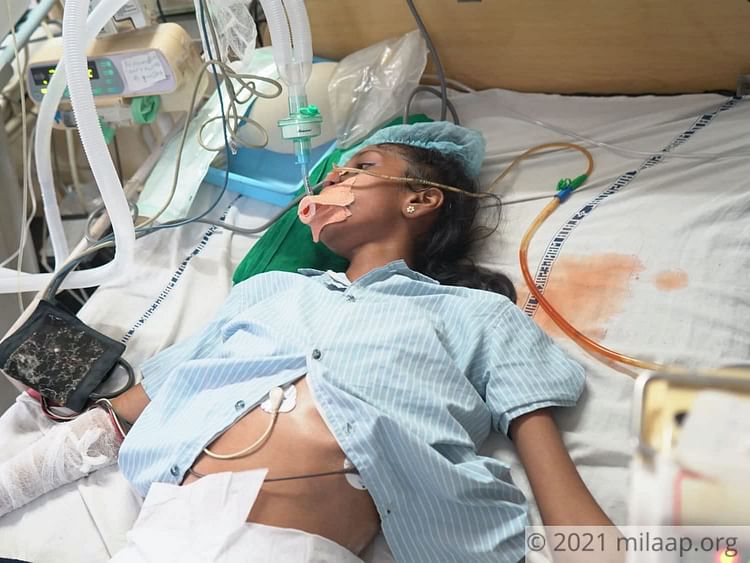 She was in critical condition and needed immediate surgery
From then on, Tanvi's health only deteriorated until she needed mechanical assistance to breathe. She was diagnosed with pulmonary tuberculosis, a bacterial infection in the lungs. In addition to that, she had pneumothorax, where air was trapped in the cavity between her lungs and chest wall. Her condition also caused intestinal obstruction, a blockage that does not let food or liquid pass through her small or large intestine.

As a result, she couldn't keep food or water down and would vomit anything she consumed. She was in critical condition and even suffered a cardiac arrest. Tanvi had to undergo a surgical procedure for Pulmonary Koch's, and it was found that her lungs and trachea (food pipe) had some holes that needed to be repaired.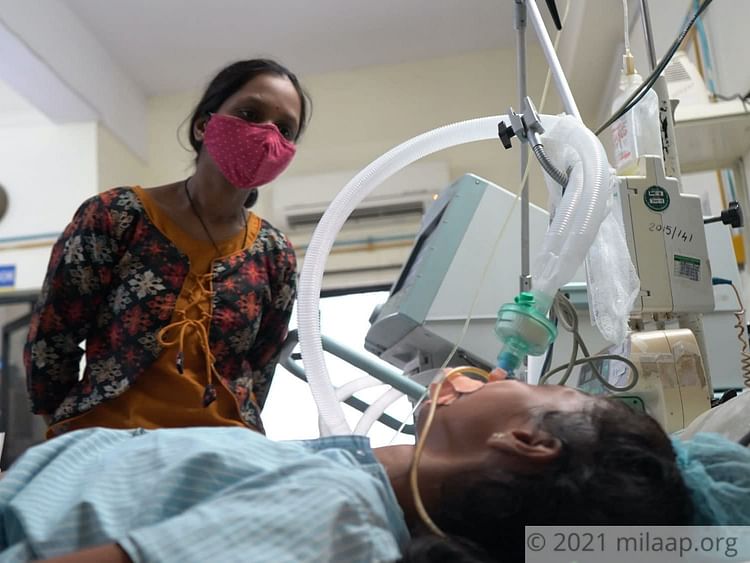 An auto-rickshaw driver, her father has been working hard to save her
The family hails from Nagpur, and Tanvi's father, Hemant, is an auto-rickshaw driver in the city. Ever since he learned of his daughter's illness, he has been working as hard as he can to save her. He goes to work each day in the hopes of making a few extra rupees that could fund his daughter's treatment. But the pandemic-induced lockdown has made his work scarce.


"I have only ever wished for a good future for my daughter. I wanted her to go on and do great things. Now, I don't know if I will get to see her grow up. She loves dancing - she told me she wants to dance. But how will she, when she is like this? I've spent everything I had, and even begged and borrowed from people to pay for her treatment. Now, I have nothing left. How am I supposed to save my daughter with no money? You are my only hope now. Please help me.." - Sonali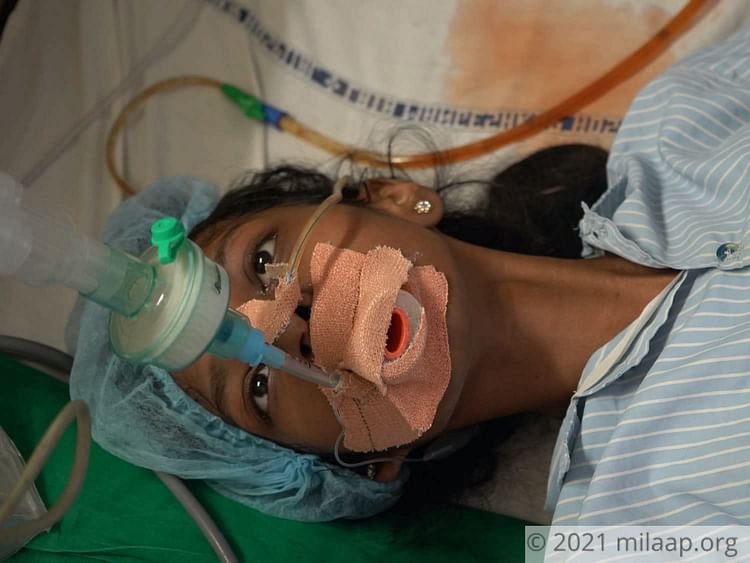 So far, they have spent almost INR 1 lakh in medical expenses, but Tanvi needs supportive treatment for a few more weeks to recover. The total cost would amount to INR 6 lakhs, which her parents are struggling to afford.

Sonali's only wish is to see her child walking and dancing like she used to. But she needs your help and generosity. Your contribution can help Tanvi recover and Sonali can give her daughter the future that she had always dreamed of. Click here to donate.