"Our daughter turned 1 on 2nd of this month. Every parent dreams of celebrating their child's birthday in a grand manner, especially their first but we celebrated it worrying if our daughter will make it to her next birthday or even next month. The day, when my child should be laughing and eagerly waiting to eat the cake, she spent it crying all day holding her swollen stomach.

Her liver is failing and we have less than a 24 hours to save her.

"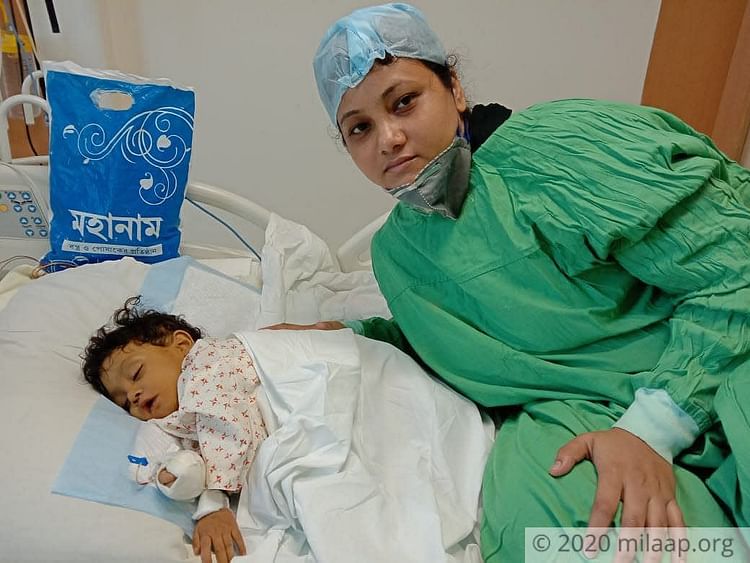 The surgery that could have saved her life, failed
Baby Tanvi was born with a liver disease, biliary atresia which progressively destroys the bile ducts and eventually damages the liver from inside leading to its failure. As soon as the disease was diagnosed the baby was prepared for Kasai procedure, a surgery to recover from the disease.She was only 2 months when she went in for the surgery. But her surgery was not successful and now she needs a liver transplant.


"Her condition is getting worse with every passing day. I can't even be by her side in the hospital as most of the time I just run around for medicines, tests and looking a way to afford this treatment, begging everyone I know. I just want her to be okay." - Premananda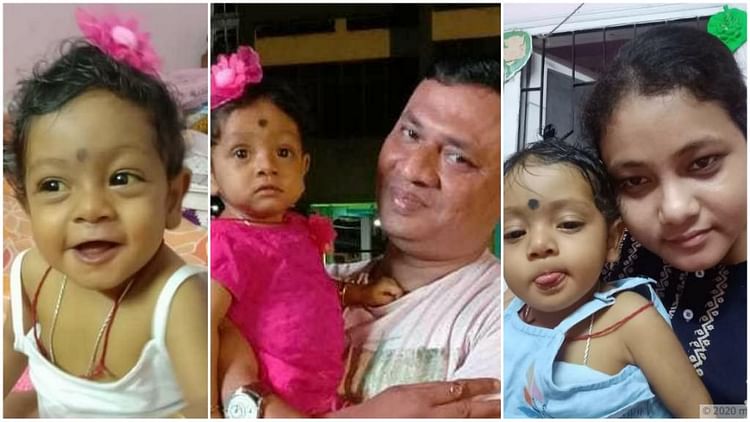 Only a liver transplant can save little Tanvi
To undergo liver transplant, the baby's weight needed to be at least 8 kgs but the little girl was not gaining any weight due to the disease. The only thing that was growing was her stomach with swollen liver and her bilirubin, turning her eyes and her body yellow.


"Normal children of her age start to say their first words and take their first steps but my daughter, she is nothing like them. She is weak and has no stamina to even sit on her own let alone crawling or trying to stand. She is 7kgs now but there is no time to waste, her condition is critical and she needs an urgent transplant." - Jolly, mother.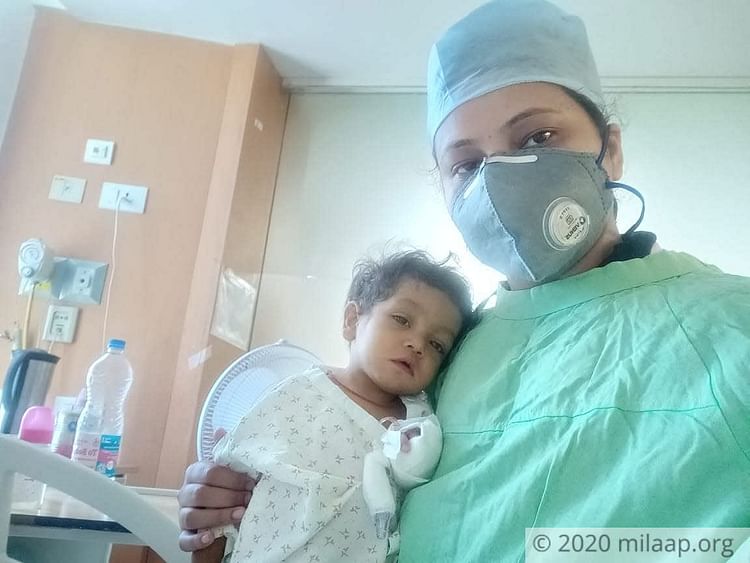 We are middle-class people struggling to make the ends meet
The parents knew that Tanvi would eventually need a liver transplant and father was found to be a match. So they started saving every penny they could and finding ways to be able to afford the transplant. Now that the time is here, they don't even have one-fourth of what is needed.


"We are middle-class people who struggle to make ends meet every month. We knew the day would come but we were unsure when. We tried everything, saved, broke our investment and even took loans but we are nowhere close to 21 lakhs. How will we save our daughter like this? I don't want to lose her."- Jolly
Premananda works at an insurance company and Jolly use to work as a nurse before her pregnancy. She wishes she could resume to keep up with the expenses but Tanvi needs someone to take care of her too. These parents are helpless and only you can help them .Your contributions can save this little girl's life. Click here to contribute.