"Before my mother passed away, she gave me two pairs of small earrings. One for the daughter we already had, and one for any daughter we may have in the future. When Swapna was born, I was waiting for the day I could give it to her, because we're poor and I knew I'd never be able to gift her something like that on my own.

But one month ago, we found out Swapna's heart is killing her. And that same day I had to sell the earrings.

"

— Ramanjulu, father
While this itself is heartbreaking, unfortunately for these parents, their newborn is still dying. The money from those earrings was not enough.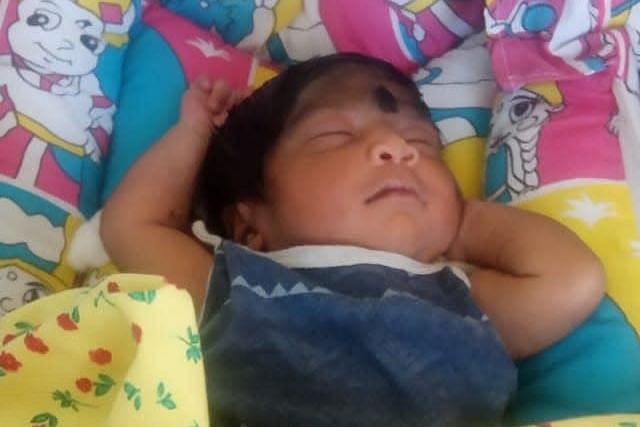 A little over a month ago, one morning, Reddamma was about to feed her little one when she noticed that she was breathing somewhat heavily. In just a few hours, the baby was gasping for breath. Scared, Reddamma and Ramanjulu rushed their baby to a local hospital near their village in Chittoor, Andhra Pradesh.
"They quickly ran some scans and told us our baby had multiple holes in her heart!

That she needed to be admitted into a big hospital immediately, or she could die any moment!

"

— Reddamma, mother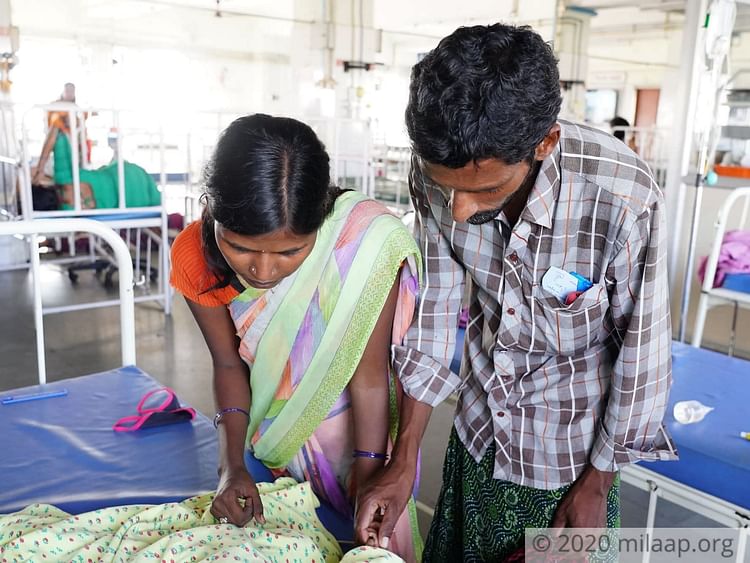 It was a race against time for these parents, to save their baby
"We were told to take her to a hospital in Tirupati, an hour or two away. We were scared because of the lockdown, but by god's grace there was a bus running that day. However, when we reached the hospital, they said they couldn't treat her, so then we had to take an ambulance all the way to Chennai!

She started turning blue on the way, and we were certain we were about to lose her! But we reached just in time, and she was admitted into the ICU. She's been here ever since.

"

— Reddamma, tears in her eyes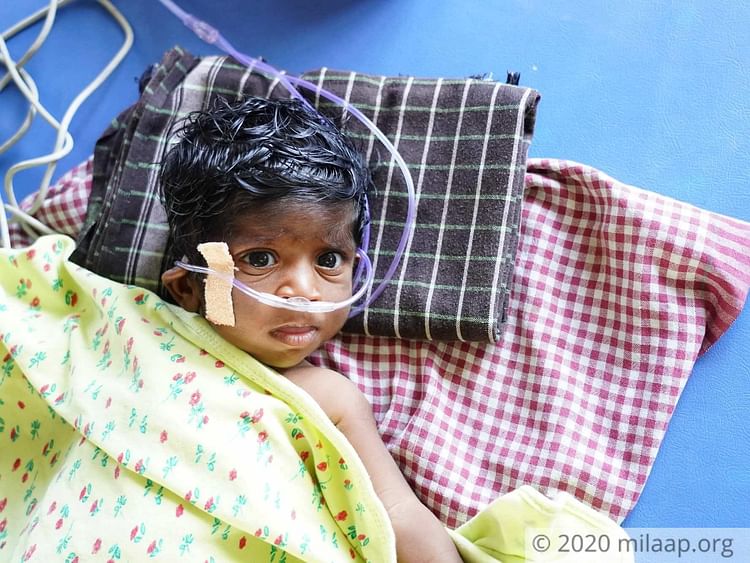 They were able to buy her some time, but that time is running out
Once little Swapna was admitted into the ICU in Chennai, they were able to stabilize her condition. Over the past month she's been on and off ventilator support, and getting expert medical care. This bought her some time, but that time is running out. Only a surgery can save her now, but this family's funds are running out too.
"She needs a 6 lakh surgery as soon as possible, or she won't make it.

But how can we afford that?! We have nothing left!

"

— Ramanjulu
He's been sleeping on the floor to make their money last
"

I want to be able to save my daughter's life and take her back home, I want to work hard and buy those earrings back for her, but I can't!

Ever since we got here, I've only been eating once a day. At night, my wife has been staying with our baby in her room because she's allowed to, while

I've been sleeping on the floor outside so I don't have to waste money on accommodation. This is our condition right now!

Only you can help us... Please, save our daughter's life!"

— Ramanjulu