Ashutosh, Susmita's father, has called more than 10 times from Delhi today because he wants to know if his daughter is fine. It has been 14 years since Susmita started undergoing blood transfusions every week, but still her parents get extremely anxious every time because, for them, no matter what... Susmita will always be their little girl.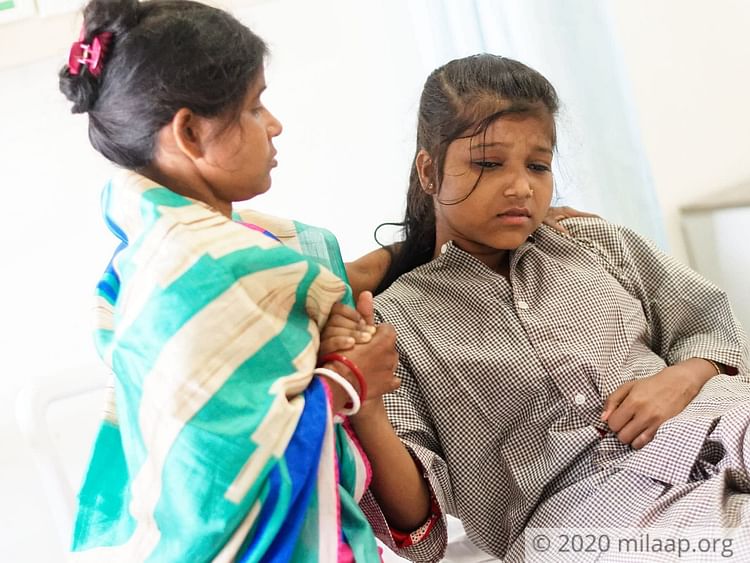 She was just 3 years when they got to know of her blood disorder
Susmita was diagnosed with beta thalassemia, a dangerous disorder where the blood doesn't contain enough oxygen-carrying haemoglobin. Her parents hadn't realized at the time that it would require her to go through blood transfusions every week. When all the kids of her age were playing, she used to be very inactive, always tired and running high fevers. They still find it difficult to understand why their sweet little girl has to suffer like this.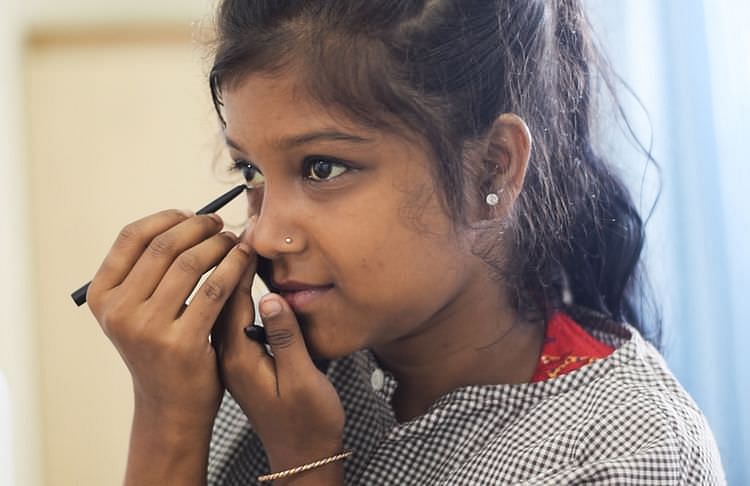 'From childhood I've been sacrificing a normal life just to live another day'
"It has been 14 years, but I can still never get used to all this because there are a lot of things I've sacrificed just to live for another day. All my friends dress up and send me such nice photos of themselves. I also love to wear kajal and lipstick but I can't go out so I wear them and sit in the hospital room. That makes me happy. Everything my family owned is gone because of my condition. Baba has to work as a waiter in another city just so he can send money for my treatment. Ma keeps crying even though I try to hide it with a smile, because she knows I'll not make it without treatment." - Susmita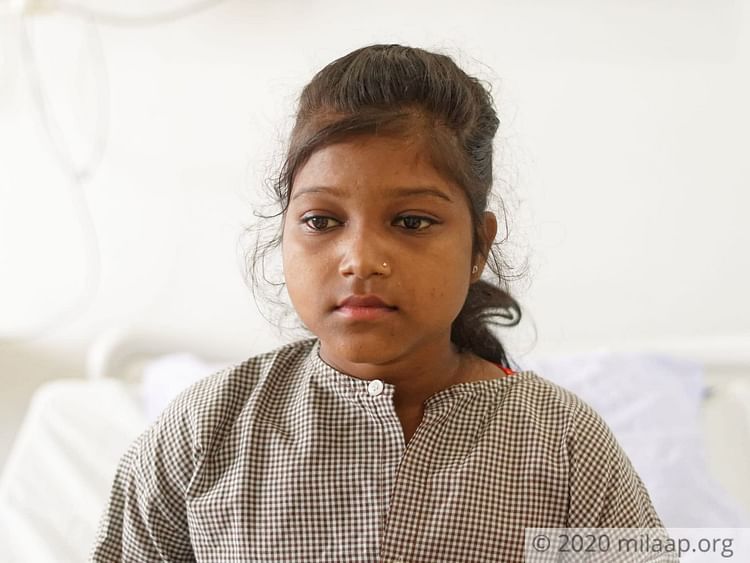 Her father works in another city as a waiter to support his family
Ashutosh works as a waiter in Delhi at a food joint. He has to stay away from his wife and kids because only then he can send them enough money for Susmita's treatment. Every week they have medical bills of around Rs.10,000 to pay, which is what Ashutosh makes in an entire month. So far they've managed by saving money, borrowing from relatives, and selling some land and all their wedding-jewellery. Now, they have nothing left. But Susmita still needs to complete her course of regular transfusions, amounting to around 4 lakhs.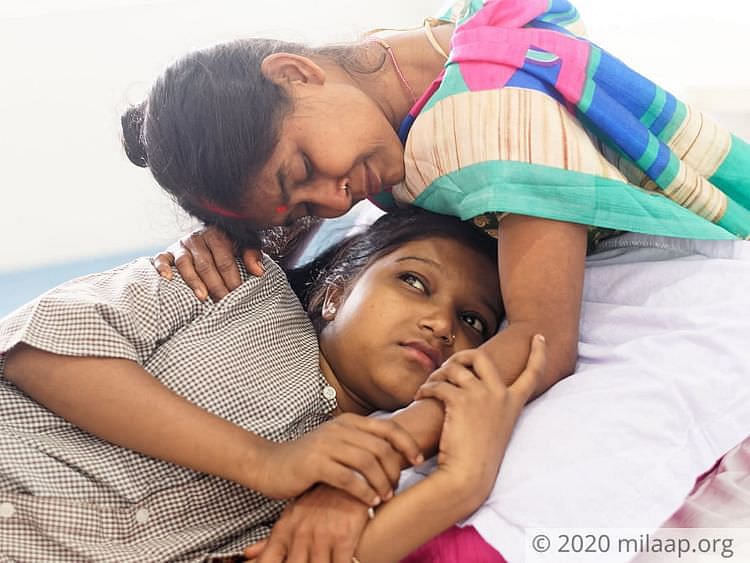 Gauri, Susmita's mother, breaks down when asked about her daughter
"A mother can never get used to seeing needles being pricked into her child, no matter how many years it has been. Every time she is pricked, I feel my body is being pricked. I pray to Durga Ma to take away every ounce of blood from my body and give it to my daughter. There is no one to look after my younger son back home so we travel 6 hours every week to come to the city hospital. Just for 4 lakhs, I might lose her. Please save my daughter." - Gauri, mother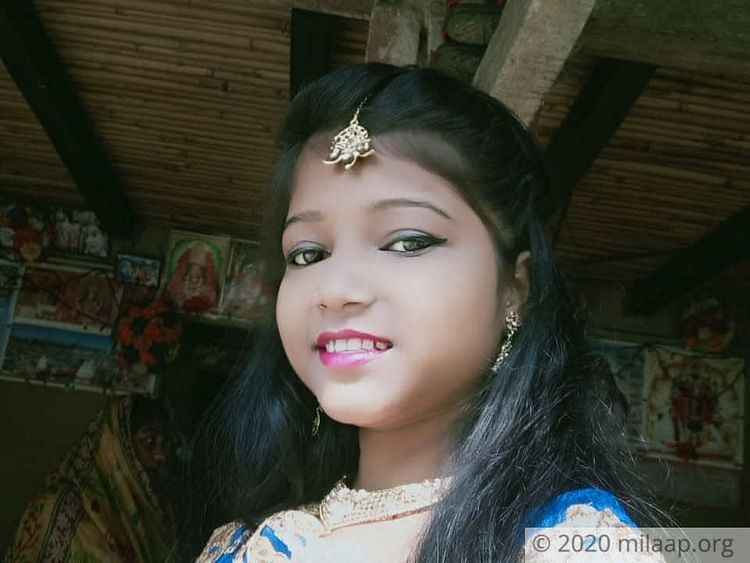 Being hopeful, Susmita is preparing for her board exams. She feels that even though her life is tough, she can be tougher. She dreams of completing her education while being as positive as she can. She knows the only thing that her Ma-Baba need right now is her smile. They want to save their daughter and fear that if they don't do it urgently, they might lose her.

Please help them save their 17-year old daughter Susmita.