"My daughter is not even a month old and there's not one moment when I can leave her alone. I have to give her constant attention but my mind meanders off to my son. My 3-year-old son, he is...he is battling cancer and I can't even be with him while he is getting those painful injections. I don't even know if I will be able to afford his treatment any longer - I am failing as a mother to both my kids. What do I do?" - Munmun, 3-year-old Surjo's mother.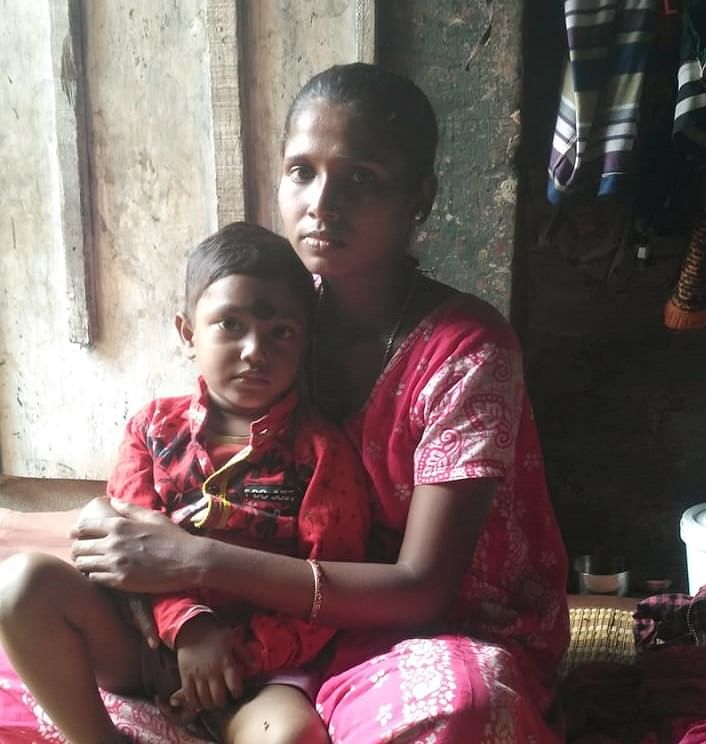 Surjo with his mother
My husband left us when he heard about Surjo's cancer
Three months ago, Surjo started having a very high fever. His stomach started swelling and the little boy wasn't even able to walk on his own. Even a small bruise on his body would turn into a bluish black patch.


"We couldn't understand what was happening to Surjo, he was getting weak with every passing day. Finally when the test results came out we were all stunned to know Surjo has cancer! While all of us were trying to come to terms with this horrific news, my husband decided to leave us all alone and not come back ever. He hasn't even called once or tried to meet our daughter. I am in this all alone and don't know how I will save my son," - Munmun.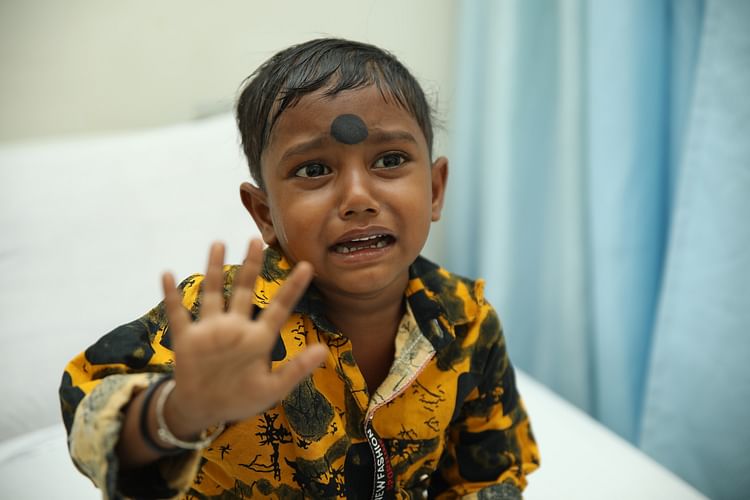 Surjo's cries break my heart, I wish I could do more for him
Surjo is suffering from blood cancer - he needs continued chemotherapy to be fully cured. Despite their hardships and struggles, Munmun's brother, Kamal, has gone to great lengths to save his nephew. He has taken loans to start Surjo's treatment and is now under heavy debts.

"Continuing Surjo's treatment even for a single day is becoming increasingly difficult for us but how do I give up? He is like my own son and when I see him wincing in pain, my heart breaks. He is just 3, he doesn't deserve so much suffering," - Kamal, Surjo's uncle.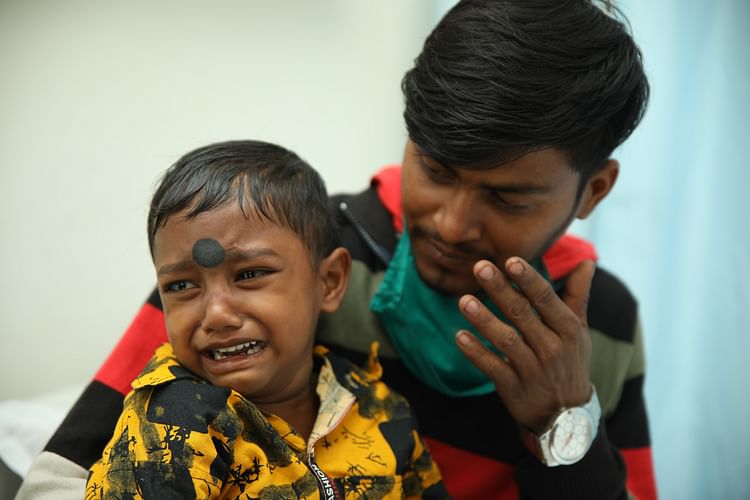 How you can help
Munmun is on her own now. Her husband has abandoned her, leaving her all alone to take care of her children - one of whom is fighting deadly cancer. Her aged father is forced to go to work and her brother is doing everything in his power to continue Surjo's treatment.


"But it's not enough. The doctors have told us that with timely treatment can cure Surjo completely, he will have a normal childhood. But it will cost us 15 lakhs and there's no way we can arrange for so much. Our baby boy is dying, please help us," - Munmun.
This mother needs your help to save her 3-year-old son from cancer - click here to donate.