"On July 27, Supriya turned 13, and we celebrated her birthday together. It was so heartwarming to see her smiling. All this time I had only seen her crying and whimpering in pain. I just wanted to see her face light up again. Just after she blew the candles on her cake, she turned to me and said, 'Papa, this is my last birthday with you.' I felt my heart stop and I couldn't help but cry at her words. It's like she has given up hope, seeing her mummy and papa struggling with money. She knows we cannot afford her surgery…"

- Rajiv, father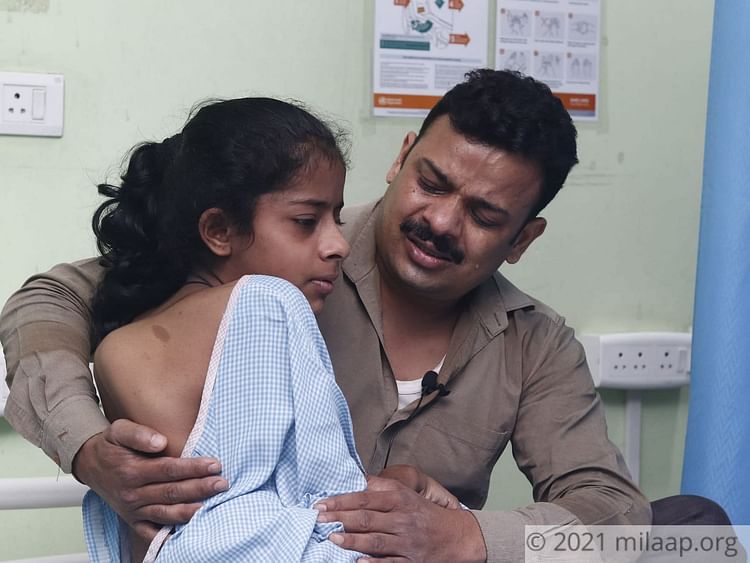 Her spine is curving sideways causing her great pain
Ever since the day she learned to walk, Supriya was always on her feet. The house would be filled with her mischievous laughter and the pitter-patter of her footsteps. But one day in February 2019, all of that came to a crashing halt. Supriya started to experience excruciating pain in her back, and despite consulting several doctors, no treatment was able to give her relief.


"Finally we were asked to get an MRI test done and we found out that her spine was starting to curve. They told us it was scoliosis. As days passed, her curved spine became even more prominent. I too had a slipped disk at the time and it was quite painful for me. I can only imagine the pain my little girl has to go through day in and day out." - Rajiv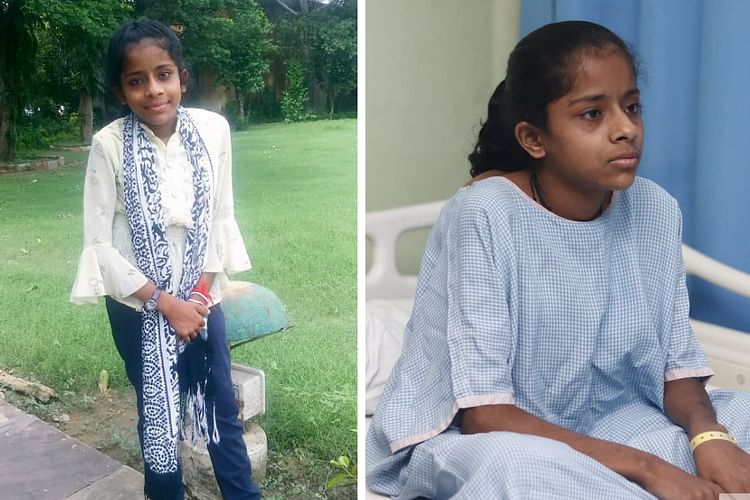 She can't walk, sit, lie down or even breathe properly
Scoliosis is a condition that causes sideways curvature of the spine. While in most cases scoliosis can be mild, some curves can worsen as a child grows - as in the case of Supriya. Her condition is now so severe that it is slowly reducing the amount of space within her chest and making it difficult for her lungs to function properly.


"She cannot sit for too long, or even lie down comfortably. There's only so much that her pain medication can do, and when it wears off, she is constantly crying in pain. She wishes to study, but she can barely concentrate on her classes. It's been so long since I've seen her walk by herself and run around with her sisters. Now she can only sit and watch them, as she sadly tells me how much she wishes to be able to play again. It breaks my heart to see my little girl like this." - Baby, mother

The brace for her spine didn't show any improvement, she needs surgery
The doctors presented Supriya's parents with two treatment options - a surgery to rectify the problem or a brace to help reduce the sideways curvature of her spine. Afraid of the risks that a spine surgery comes with, Rajiv arranged for a brace that Supriya would have to wear 24/7. But instead of straightening her spine, the curvature only worsened.

Now, she has no other choice but to undergo a procedure called halo-gravity traction to correct her severe scoliosis and an urgent surgery to stabilize her spine. But it comes at an exorbitant cost that her father, a small employee at a laundromat, can never bear on his own. Having spent everything he had so far on his daughter's treatment, Rajiv doesn't have INR 10.5 lakh to save his daughter's life.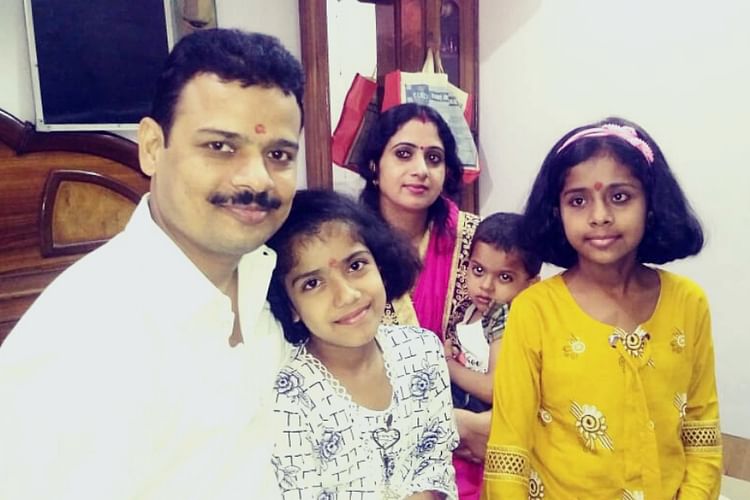 "The more we wait, the more her condition worsens. These past 2 years, my child has had to endure so much - no adult would ever be able to live through that trauma and agony. With this surgery, all my daughter's suffering will disappear. But it is so expensive! It is way beyond my reach. I could never afford such a huge amount. I need your help to save my daughter. Please help me.." - Rajiv
Rajiv and Baby need your help to save their bubbly little girl. Without this surgery, scoliosis could take Supriya's life. She can make it through with your kindness and generous support. Click here to donate.