"She tries to keep a strong front, but I can tell she's upset. The treatment she is undergoing has left her weak and she is barely able to stand on her feet. Some days, when she thinks I am not looking, she cries because she can't take even a few steps. It's so hard… she's our only child. And to see her like this - her spirit slowly breaking - it kills me.."

- Ruma, mother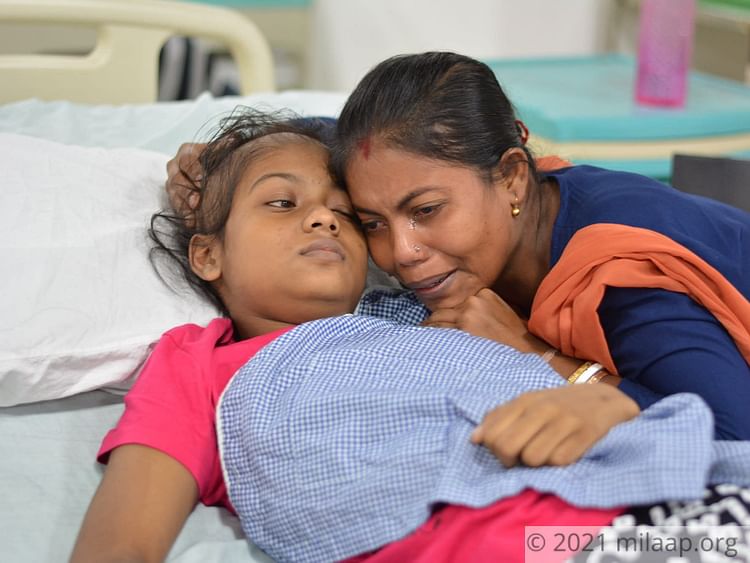 A lump in her back led to the discovery of her cancer
When she wasn't drowning in school work, 14-year-old Sunita could spend hours with her drawing book. Art is the one thing that gave her comfort and the only thing she enjoyed doing most. So when she suddenly started to have back pains just last month, she assumed it was due to spending long hours hunching over her table while drawing.


"She only told us about her back aches when it started getting frequent and the pains became unbearable. I could see it was bothering her because she was unable to even sit up straight. I had just started to rub her back, when I felt a lump underneath my palm. Scared it was a tumor, we rushed her to the hospital where they ran some tests to find out what the swelling was. They told us that it wasn't just a tumor, but a cancerous one… I wasn't prepared to hear that a disease is threatening to kill my child."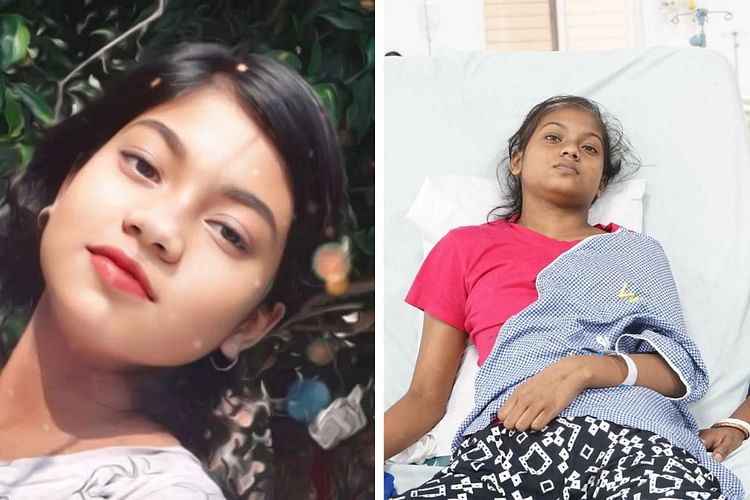 An extremely rare cancer is claiming her life
Sunita is suffering from Ewing Sarcoma, a rare type of bone cancer. It typically begins in the leg and pelvis, but it can occur in any bone and has the tendency to spread to other areas of the body. Most often, it can also spread to the lungs.

Sunita needs 6 cycles of chemotherapy in order to shrink the tumour and kill the cancer cells attacking her body. She has already undergone 2 cycles of her treatment and is due for her third. Depending on her rate of recovery and the results from her regular check-ups, it will be determined whether she needs to undergo any other form of treatment in the future.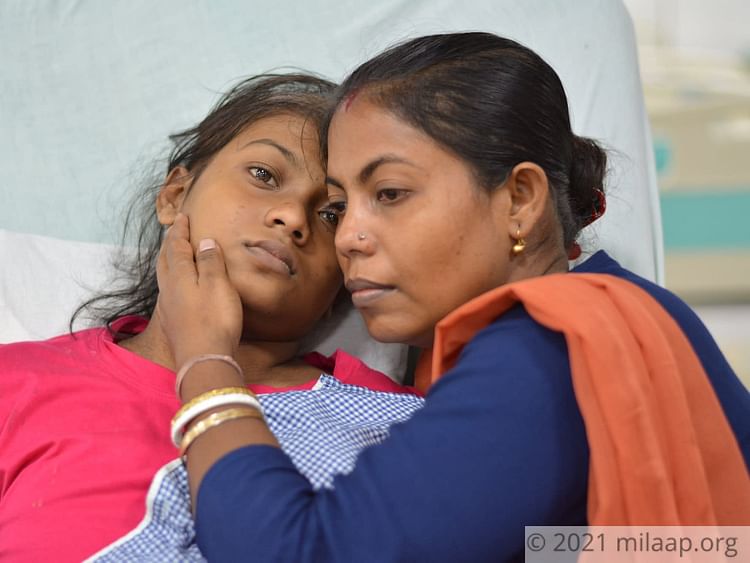 She is unaware of her own plight
"She doesn't know that she is fighting this deadly battle, and we want to keep it that way. We've seen how the thought of having a tumor has scared her to no end. We are worried of what it may do to her fragile mental health, if she learns that she has such a dangerous disease like cancer. She's smart enough to figure it out, so we have to be extremely careful. I'll do everything I can to protect her. I want no harm to come to my daughter, be it physically or mentally."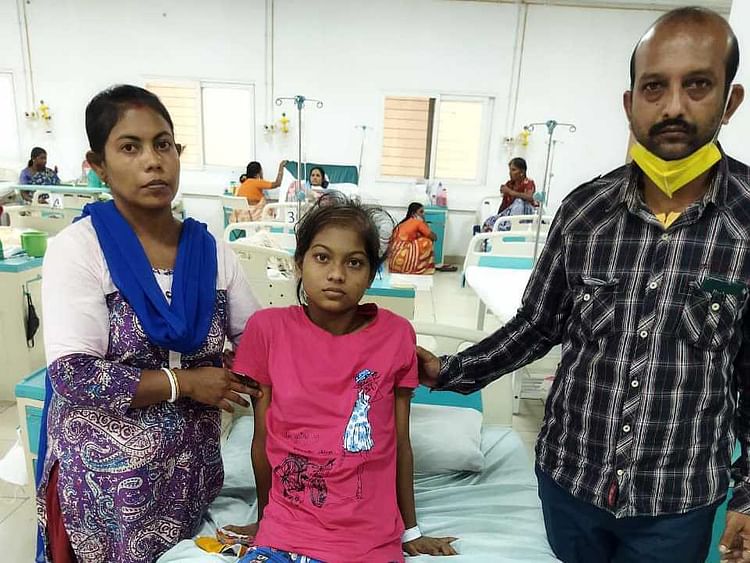 Hailing from a poor background, these parents don't know how they'll save her
"I have not a single rupee to my name. With no proper work, I have been struggling to even put food on the table. When I learned my only daughter had cancer, I was devastated. I went from door to door, begging and borrowing from anyone, to pay for my child's hospital fees. Somehow, I've managed to spend 60,000 rupees but now I have nothing left. My little girl's life is slipping away right in front of me and I am unable to do anything.." - Dipankar, father

Sunita's life-saving chemotherapy treatment comes at a steep price of INR 10 lakh, which her parents can't afford. Dipankar is a daily wager working at a pesticide company. He is only able to earn when there is work for him. Without a stable income, this family is in a difficult predicament and need your help.

This rare cancer is rapidly claiming Sunita's life, and only you can save her from its clutches. With your contribution, she can get the treatment she needs. Even a small amount can make a big difference. Click here to donate.