"I've got no other family. I live just for her, like I have lived every day, in the last 30 years. But today, she's fighting a brain tumor, and I don't know if I can save her. Without her, I see no point in me living on…" Ramesh, husband, breaks down.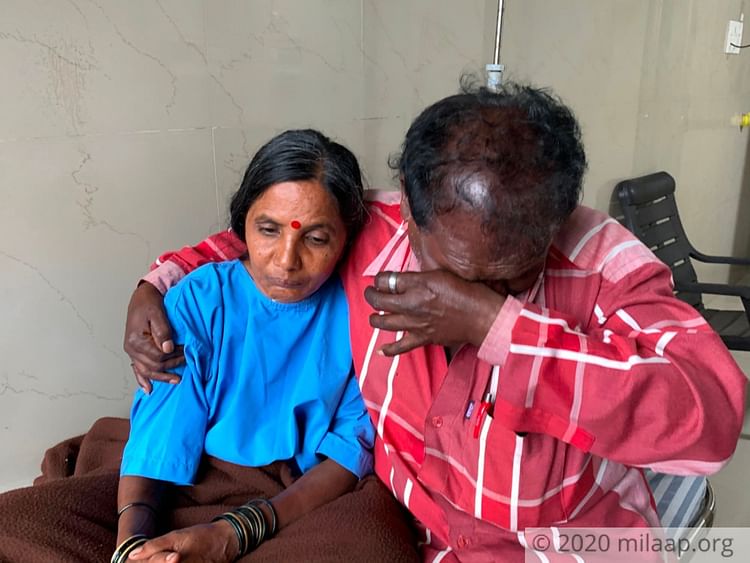 That evening, the world around her spun, and Sunita couldn't talk anymore
Sunita was sitting by the door, waiting for her husband to come home from work. Suddenly, the world around her started spinning, and she couldn't sit straight. She tried talking, but getting even a word out was a struggle. She was frightened, and all she could do was cry.


"I did not understand what was happening. I thought I'd lost my speech. Ramesh wasn't home yet, and I couldn't stop crying. My brother took me to a clinic. After the CT scan, we were asked to go see a doctor immediately. I had no clue what was in the report. Had I known, I'd have never given it to my husband!" – Sunita, patient.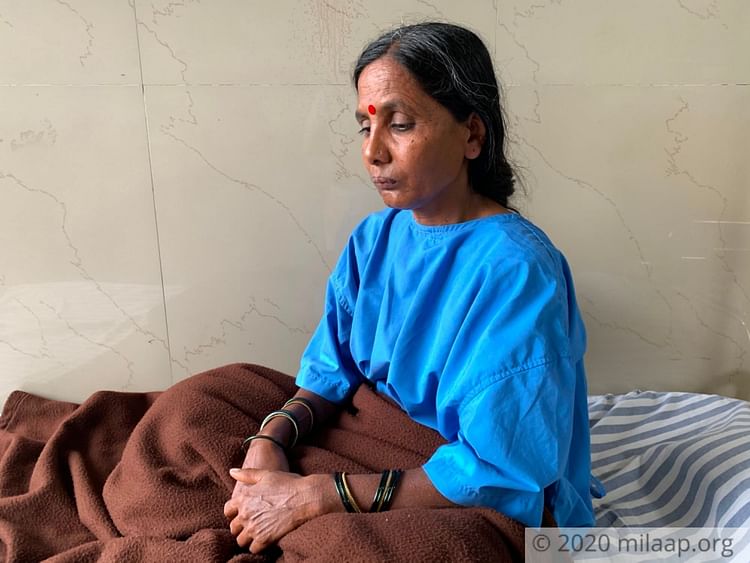 She was the one diagnosed with a brain tumor, but Ramesh was the one in pain
"When I saw Sunita in the state she was, speechless...I couldn't stop crying. I was afraid I'd lose her. All I could think of was the accident we'd had a year ago, where she'd hit her head. Was it because of me that she was suffering? It wasn't. Then what was it? Taking the report, I rushed her to the hospital where they told she… she had a brain tumor…" – Ramesh.
Hearing the diagnosis, her husband just walked out of the room. He couldn't take it. He was in a lot of pain.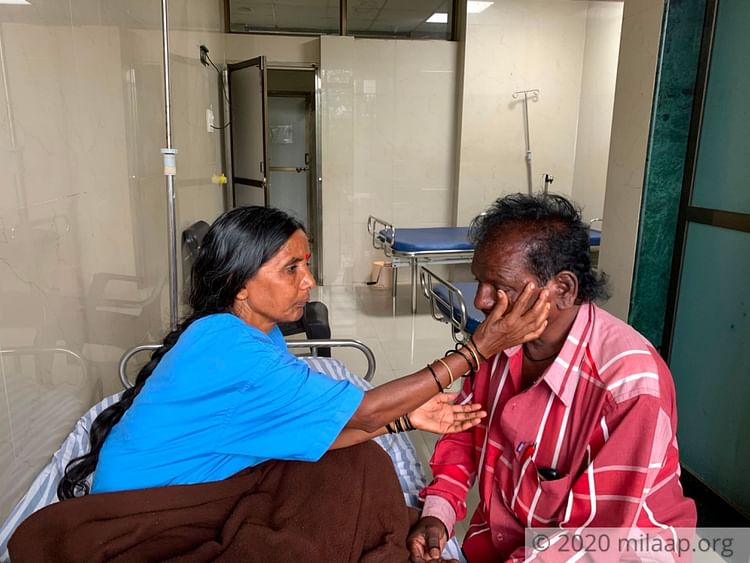 An immediate surgery could save her
"Without this surgery, they said my mouth and hands would turn crooked. My husband was struggling to gather funds. We have nothing at all! I decided to deny the treatment. But my husband did not listen to me, and wanted to save me at any cost…and save he did!" – Sunita breaks down.
Having undergone a successful surgery this morning, Sunita is currently in the ICU. She needs a week's treatment in order to recover, and for life to return to normal. But Ramesh isn't able to afford the cost any more.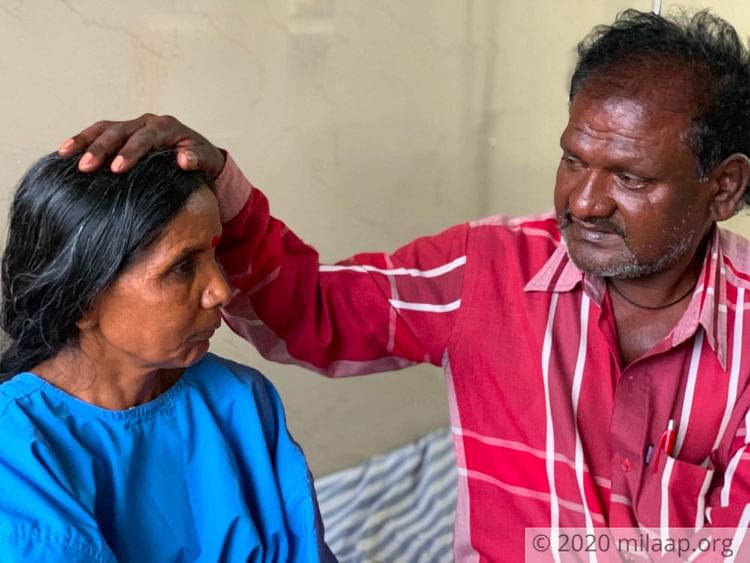 The cost of Sunita's life, and thus also Ramesh's, is Rs. 5,25,000
Ramesh is a daily-wage labourer, who, owing to Covid, has had no more than 5 days of work in the past 3 months. He is neck deep in debts already and can't afford even a rupee more. But he can't give up!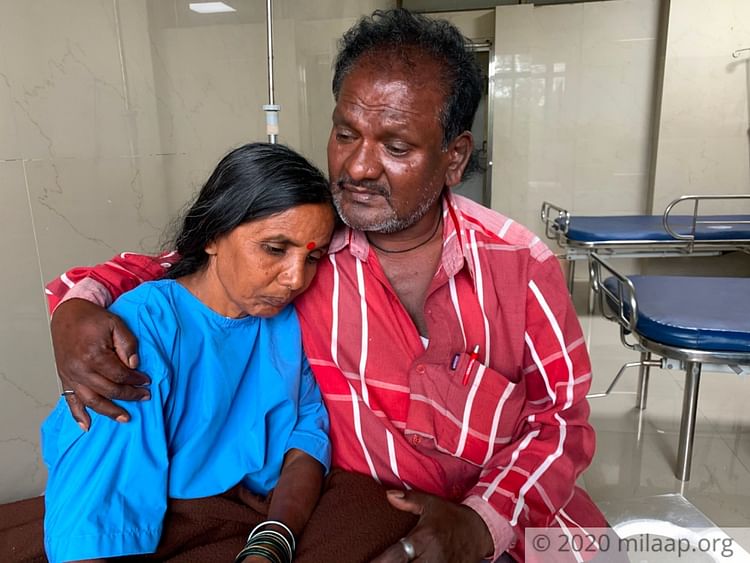 "Ours was a love marriage. We've been happily married for over 25 years now, but we couldn't have children. We accepted the reality, overcame it, and decided we'd live for each other, and that's what we were doing, till the tumor... She's all I have in life. I can't afford to lose her! I struggled to get the surgery done, and now, I'm struggling to afford her recovery treatment. I just want to bring her back home! Help me!" - Ramesh.
Your generous contribution can help Sunita recover from the tumor. Help Ramesh take his Sunita back home.