Pradip and Saraswati were the happiest couple when baby Sukantu came into their life. He looked healthy and showed no signs of medical problems as a newborn. But just within 2 months, his health started deteriorating and it kept getting worse.
His parents never imagined that their little one would be diagnosed with chronic liver disease. Now, his condition is critical and only a liver transplant can save his life.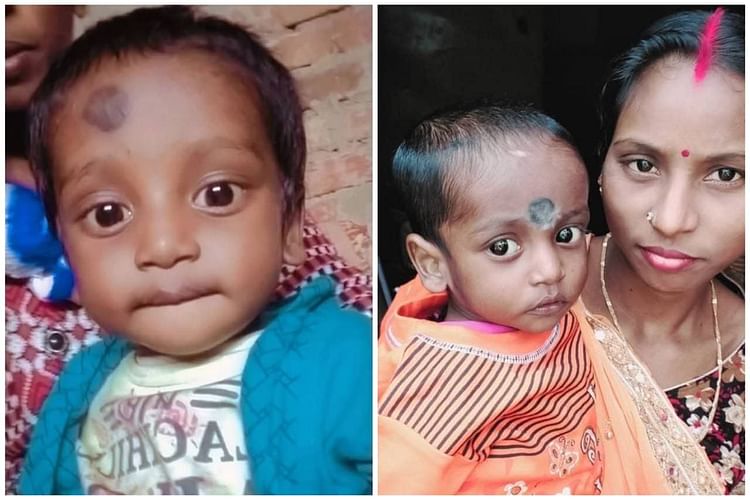 His stomach has continued to bloat
He was diagnosed last year just before the lockdown, and his treatment was delayed because of the pandemic. The child's condition has continued to worsen each day and his liver is now damaged beyond repair.


"It's been 6 months since my son slept peacefully. He cries all day and night because of his painfully swollen stomach and hardly sleeps for more than 10 minutes. I'm scared to touch him fearing that it might cause him pain. It breaks my heart that I can't do anything for him. The doctors say that his condition is very bad and that he needs this liver transplant within the next 10 days but we have nothing to afford it." – Saraswati, mother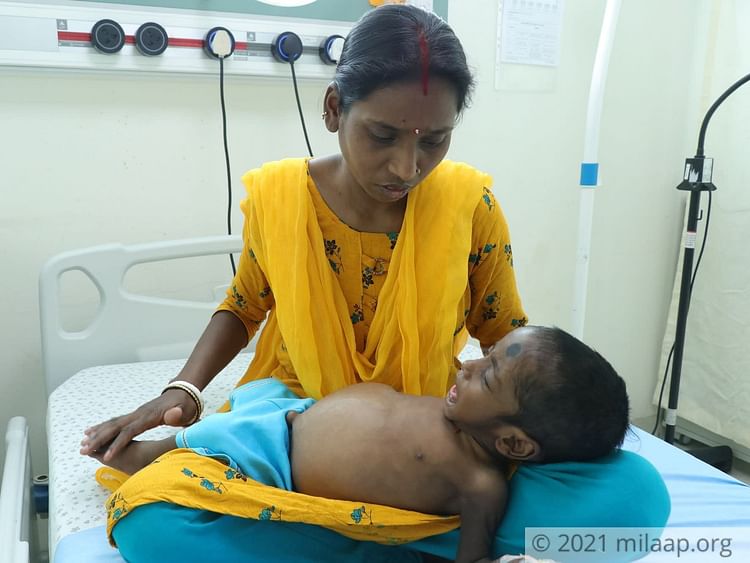 They sold their house and left their city to save him
Fearing that they might lose their child, they gave up everything they had. They sold their house and every little thing they had of value to gather money. They left their village in Kolkata and came to Hyderabad for the treatment but the cost of the transplant is beyond their means.


"I don't know what else to do now. He has become so weak that he can hardly even sit anymore. He cannot even breathe properly and constantly whimpers in pain. He's too little to go through this and I am unable to do anything to save him." - Pradip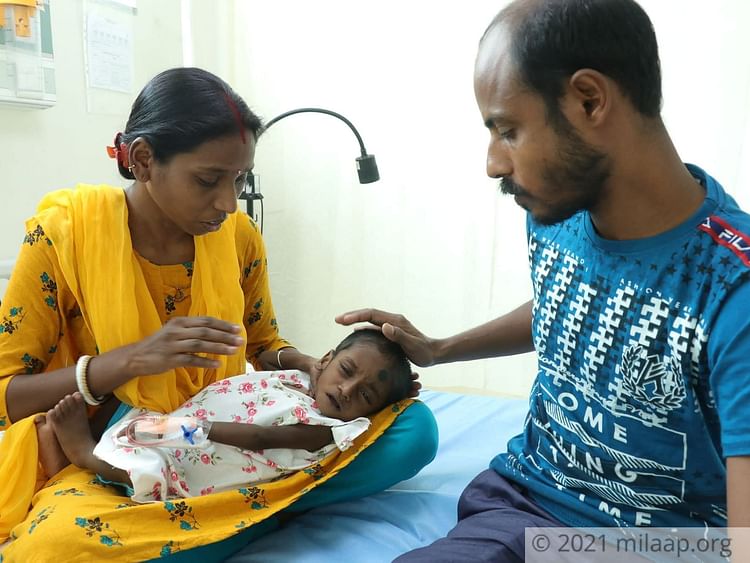 They need your help
Pradip used to work as a roving vendor in trains. Every day he would pick up his basket, put all kinds of snacks in it and walk relentlessly from one train to another, trying to sell as much as he could. On the other hand, Saraswati would work as a maid in nearby houses. They didn't earn much, but it helped them survive. After the pandemic, things got very bad for the family. Now, they rarely have money for food, let alone this treatment. For more than a year, they have been keeping their son alive with the help of medicines bought with borrowed money.


"But medicines can't save him anymore and I can't give him what he needs. Please help me save my son." - Pradip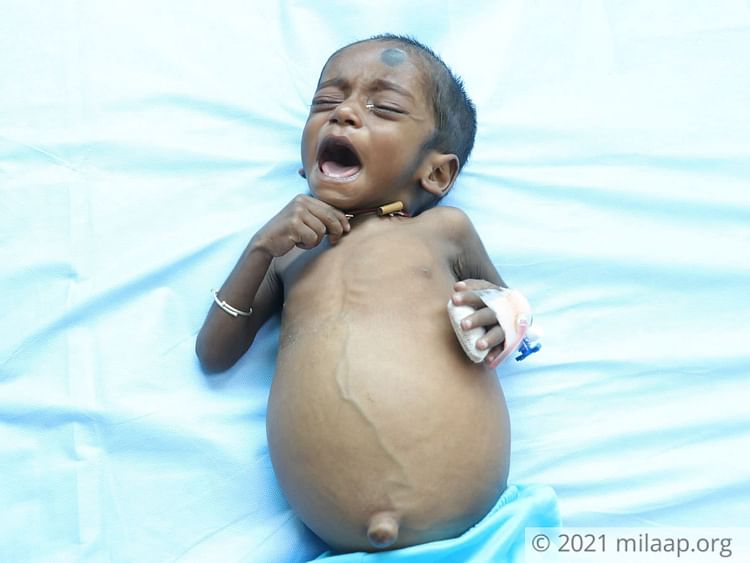 Little Sukantu is going through unbearable pain each day. Each day that he goes without the transplant is only adding to his suffering. He needs to undergo a liver transplant immediately but his poor parents cannot afford it. Only your help can save this little one from dreadful liver disease.