In September this year, just a week before his birthday, Sujan was diagnosed with cancer. The news shook the family to its core and

instead of celebrating his birthday with joy, little Sujan spent his day getting painful injections at the hospital.




"Within just 4 months cancer left my happy and cheerful son bedridden. There was a time when he used to come running to eat his meals but now, tears fall down his cheek as he swallows his every bite. Watching him suffer in pain like this is just unbearable and I don't know what to do to reduce his pain."- Narsimhamurthy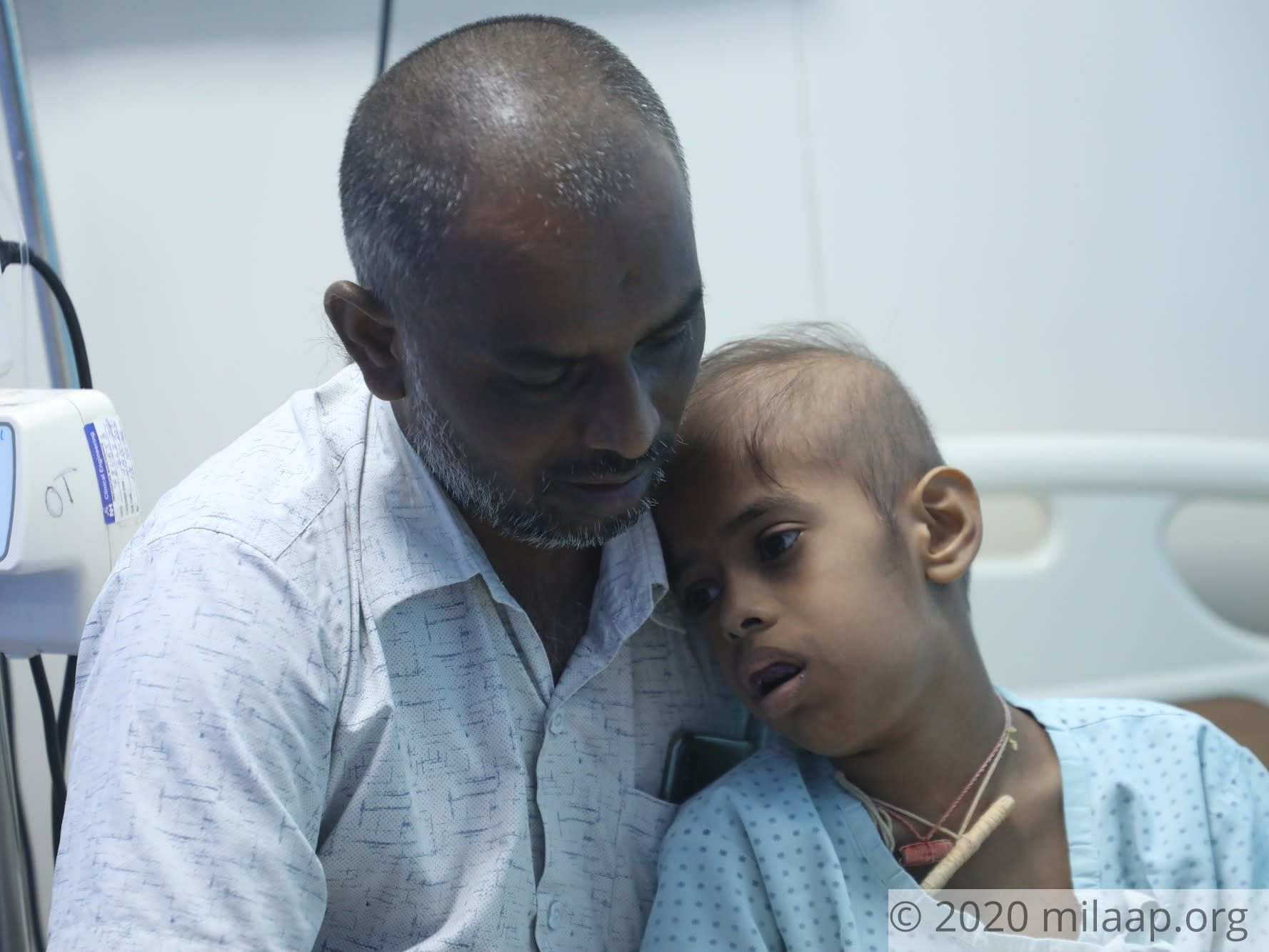 He woke up with a bleeding mouth
Sujan suffers from

Acute Myeloid leukemia, a severe type of blood cancer

. Immediately after the diagnosis, his initial chemotherapy began to kill the cancer cells but the treatment failed. Now, he needs high dosed chemotherapy followed by a bone marrow transplant to survive.


"He complained of being tired a night before and we thought it must be because he played too much that day but when he woke up in the morning, his mouth was filled with blood. His gums were swollen and it was so painful to watch him like that. Since that day, his condition has only gotten worse and if it continues like this, I am afraid that I might lose him." -Rupa, mother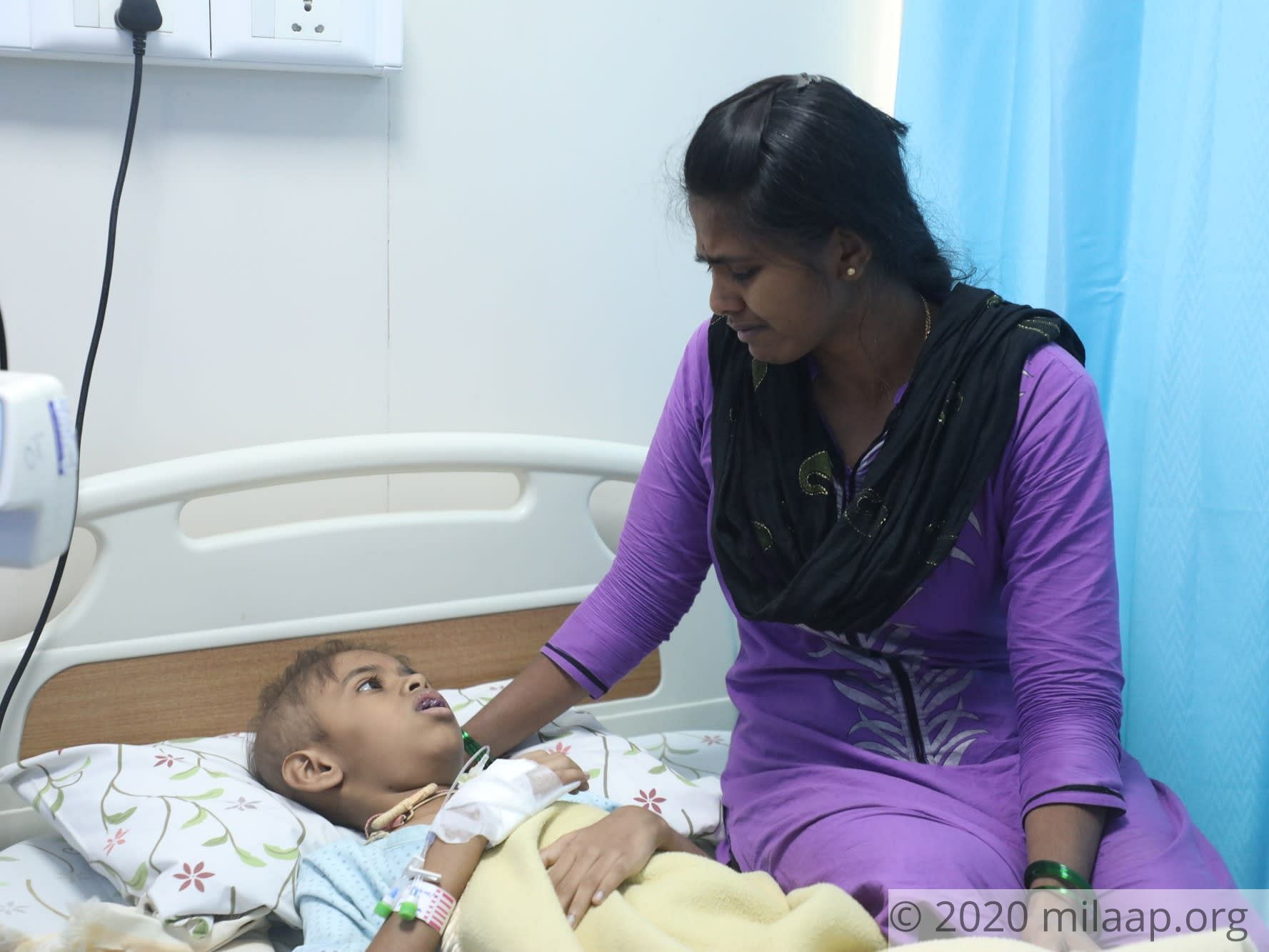 He needs a bone marrow transplant to survive
Sujan spends his day lying on the bed with no energy to do anything. It is only his sister that brings him a little relief, who calls him every evening to check-up on him. Those few minutes are very special to these parents who wait all day long for his smile.


"I never imagined a day like this would ever come when my child would be struggling between life and death. He is just a 10-year-old boy, why is God punishing us like this? What is my little child's fault?" -Rupa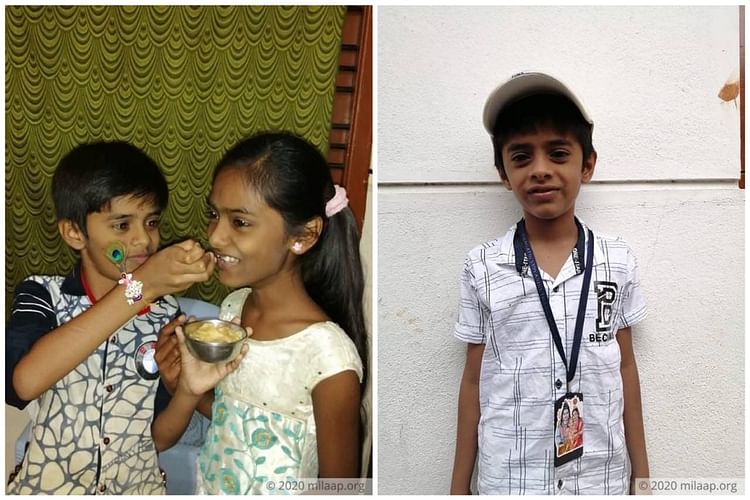 But the cost of the treatment is beyond their means
Without the surgery, Sujan will not be able to make it but the cost of it is beyond their means. Narsimhamurthy works as a driver at a paper mill. What he earns is not enough for the family to survive so Rupa and Narsimhamurthy also do farming on the side to put food on the table.


"I work two jobs to keep the house running but with my child sick, I am unable to continue with either. With each passing day, it is getting harder to keep up with the expenses. He needs this surgery and he needs it now but I don't have enough to even afford the initial tests required. How am I going to save my son? I am failing as a father." - Narsimhamurthy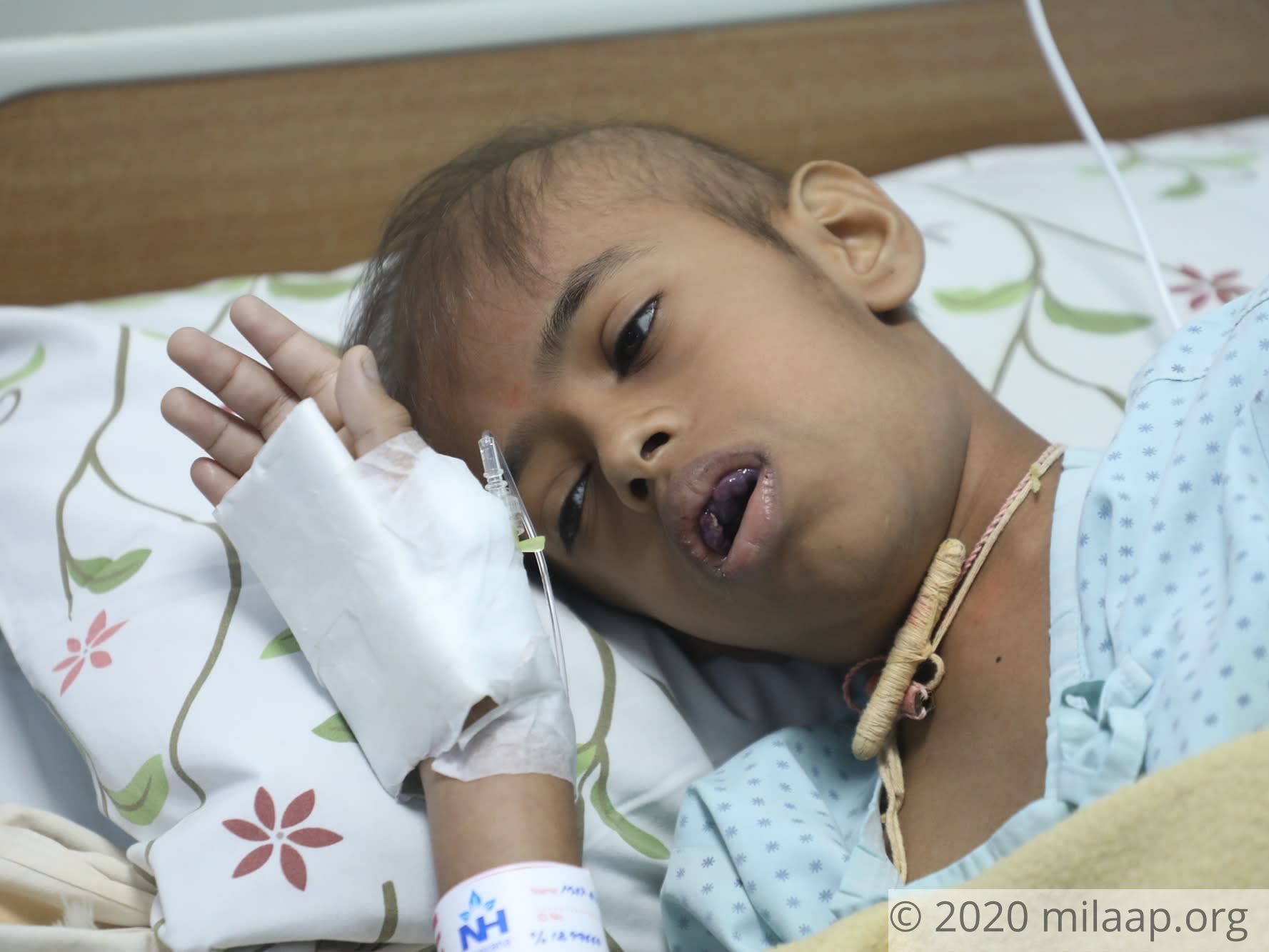 You are their only hope. Your contributions can save this little boy's life. You can give him a second chance at life. Click here to contribute.