"I don't know how long she would be able to wear these new clothes we had bought for her. Do you see her stomach - it's so swollen, and it's only growing! Her pain, it's increasing with every passing day. I want her to get better soon but how do we afford her transplant?" - Paramita's voice chokes as she tells us about her daughter on the phone.

Like any mother, she wants her baby girl to be happy and healthy. But unlike other mothers, Paramita is worried every moment of the day about her 6-month-old daughter who is suffering from a liver disease. She has less than a week to save her daughter, Srinika's life.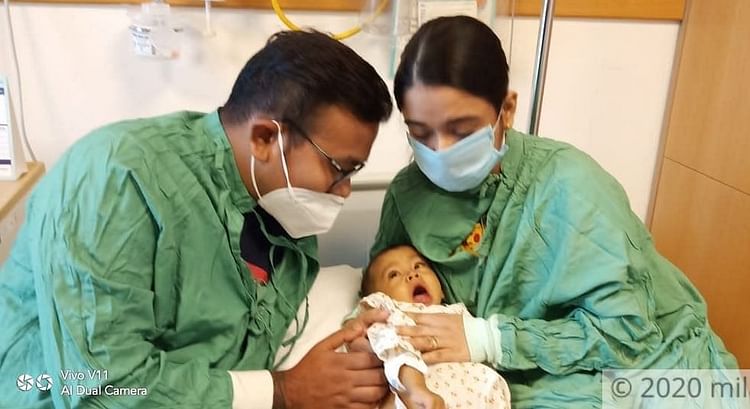 For the last 2 months, little Srinika has not gone home
What the parents thought was only juvenile jaundice turned out to be much more serious. 2 months ago, Paramita noticed that Srinika's stomach was swelling. Soon it became hard and even touching it would make the little baby cry out in pain.

"We took her to the doctors and were shocked to know that her liver was failing. Some of them said that they can't do anything for her but how could that be? She was just 6-months-old. We surely couldn't let her suffer like this," - Paramita.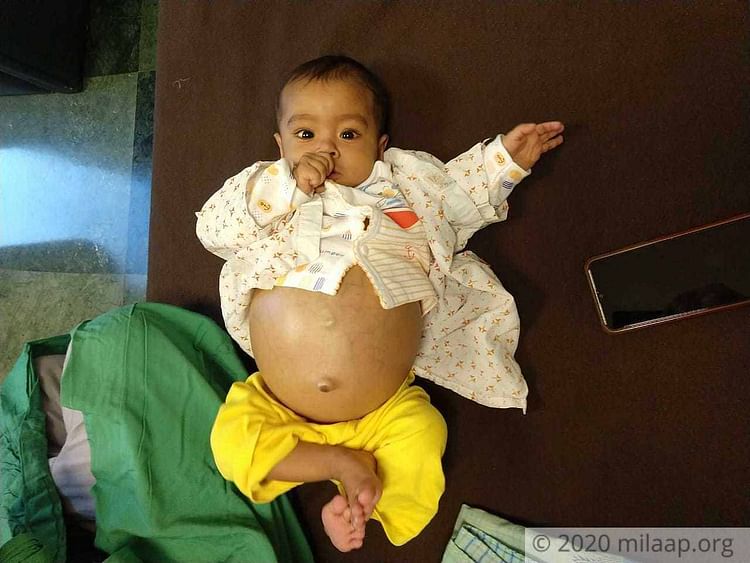 Finally, the desperate parents were advised to take Srinika to Delhi. It was here they were told that only a liver transplant can their daughter.
It's her smile that gives us strength, but nothing we do is enough
Paramita and her husband,Soumik, haven't had a peaceful night's sleep in the last 2 months. They have begged their relatives and their friends to help but they need 17 lakhs for the transplant. These parents don't know how they can save their only child.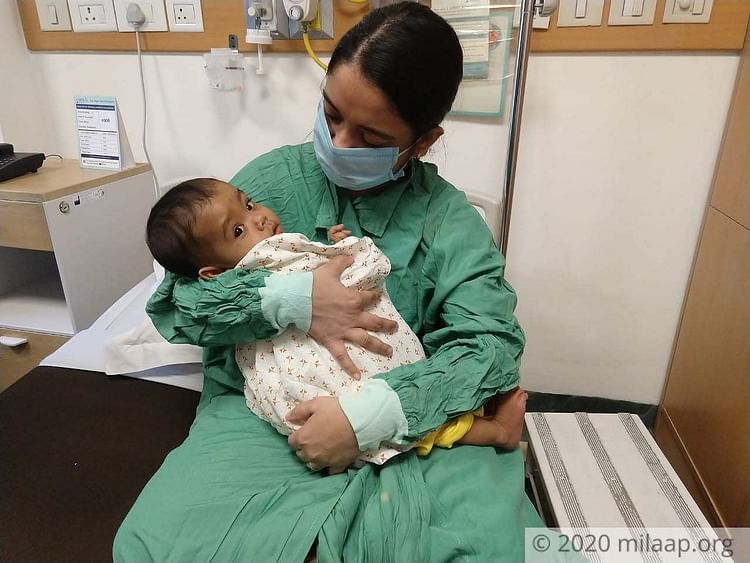 "I work as a salesman in a small private company in Medinipur, West Bengal. I earn very less but till now have been able to take care of my small family. But in the last two months, there has been no income and now I don't know if I will have my job too. I look at Srinika and see her smile and know in my heart that I will have to go on, I have to do everything to save her...but how?" - Soumik sounds worried.
Is it my fault?
Paramita keeps questioning this to herself and sheds helpless tears. Test results have shown that she is a matched donor for her daughter but the cost is too much for this family. Often she blames herself thinking she hadn't taken enough care during her pregnancy.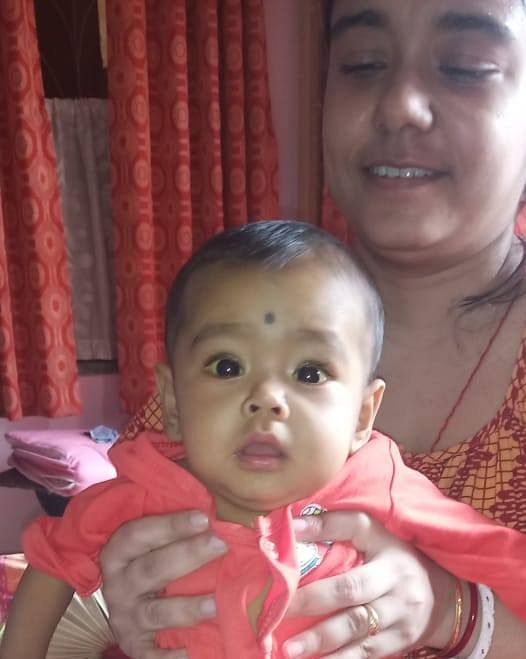 "Why did it have to be us? Why Srinika? I often stay awake at night beside my daughter and ask myself if she is suffering for any mistake of mine. I can't see her in so much pain, please help me save my baby girl," - Paramita.
Srinika's eyes and even her whole body has turned yellow. Her stomach is growing in size. The baby doesn't have much time. Srinika needs the liver transplant in the next few days and the only way it's possible is with your help.