"When I came home that evening, I was playing with my daughter like I always did, but suddenly she started gasping for breath. Her eyes widened and her body froze. In just minutes my baby's life changed. She's been in the ICU for a week, but now I just have a few hours left to save her. She needs a heart surgery today." -Srisailam, father
As Parmeshwari stands by her baby's side, all she can do is cry. Srisailam tries to console her, but even he knows there's not much time left. Without help, they will lose their 3-month-old.

A week ago we were at home, feeling blessed and now we are completely devastated
Srinidhi was healthy at birth. Until last week, she was just like any other child her age. The diagnosis of her heart disease has left her parents completely shocked and devastated.


"I feel so helpless, looking at my daughter struggling to survive in the ICU and not being able to do anything to save her. At this time, a week ago, we were at home happy and feeling blessed. My daughter was smiling and perfectly fine and now…" - Parmeshwari, mother, unable to continue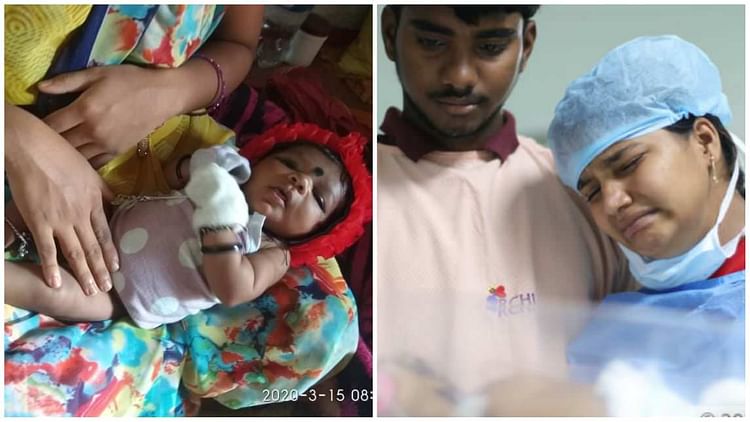 She is critical and only an urgent surgery can save her
Srinidhi suffers from ventricular septal defect (VSD) or a hole in the heart. This defect can lead to congestive heart failure and retarded growth, pulmonary diseases, frequent infections and even sudden death. The little baby's condition is very critical right now and without an urgent VSD Closure surgery, she will not be able to make it. The overall treatment will cost around 3.5 lakh rupees which these poor parents cannot afford.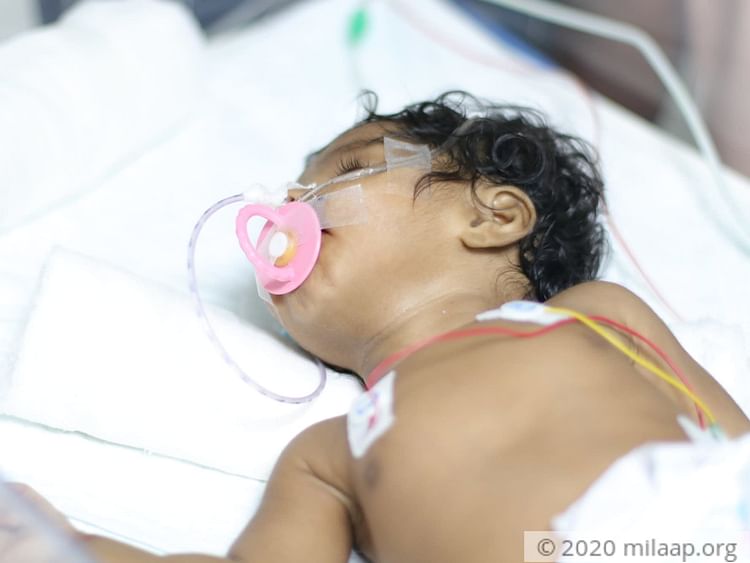 He has begged and borrowed from everyone he knows
Srisailam is an auto driver. In a month he manages to earn enough money to afford the basic necessities for his family and also save a little to be used only on special occasions. But it is not enough to save his daughter from this heart disease.


"For a week I have been running here and there, begging and borrowing, hoping that somehow I arrange enough money to save my child but I am unable to. The 50,000 rupees that I managed to get, it's all over now and I don't have a single rupee left. I don't want to lose my daughter and I don't know what to do to save her."- Srisailam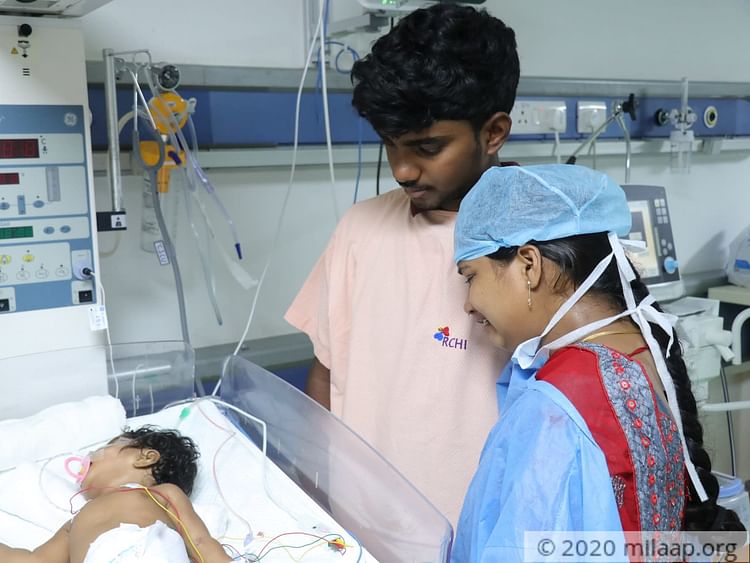 "No one should face such a terrible situation. Nothing is worse than helplessly watching your child move closer to death. This surgery can save her life and we can take her back home but our poverty is killing her. Please help us save our baby!" - Parmeshwari
Within a few hours this baby's fate will be decided. Your contributions can save her. Your help can help these poor parents take her baby home. click here to contribute.