"He woke up one morning and just couldn't walk. He would walk two steps and then fall down. He said his left knee was hurting a lot. So much that he had stopped eating. I got so scared, I took him to the doctor the very next day. And that's when everything changed for us. The local doctor said that it was not a fractured leg but a tumour that is causing the pain," - Mithu, mother of 11-year-old Sourav.

Mithu and her husband, Shyamal, were advised to immediately take Sourav to Bangalore - the doctor in their hometown was suspecting cancer.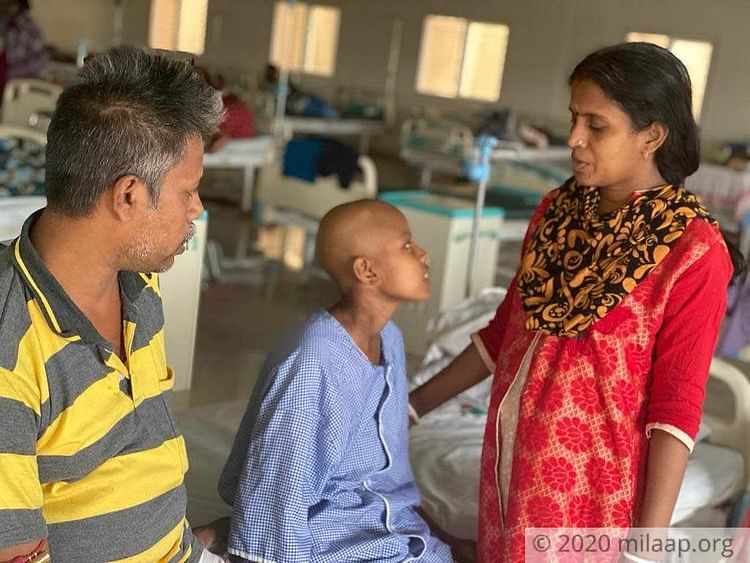 A cancerous tumour is gnawing at Sourav's leg
11-year-old Sourav is suffering from Osteosarcoma - bone cancer. He needs chemotherapy, followed by surgery and then further chemotherapy. That's the only way the cancer can be stopped from spreading.

"We were shocked! He was healthy, loved playing football, cycling in the neighbourhood with his friends. Now we don't know if he will ever be able to do all that. He keeps asking me what is wrong with him - I have told him that it's an infection, he will be fine soon. He believed me but how long will I lie to him?" - Mithu, mother.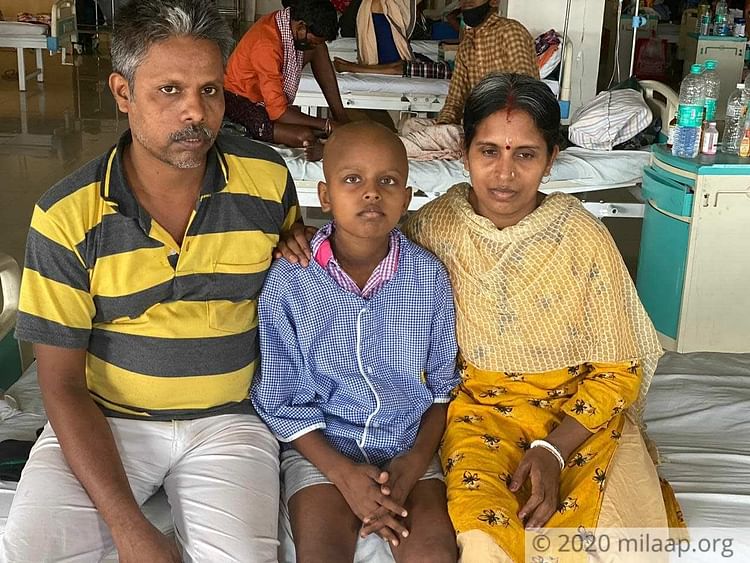 He wakes up in the middle of the night, screaming in pain
Sourav is in a lot of pain because of the tumour. His chemotherapy has started and he is responding to the treatment but then the pain becomes too much for him to bear. He wakes up in the middle of the night, holding his left leg. Poor Mithu is unable to calm him down.

"I can't explain how painful it is for me to see him like this. He wants to go home, go back to school but without continuous chemo and the surgery Sourav can lose his leg,"- Mithu.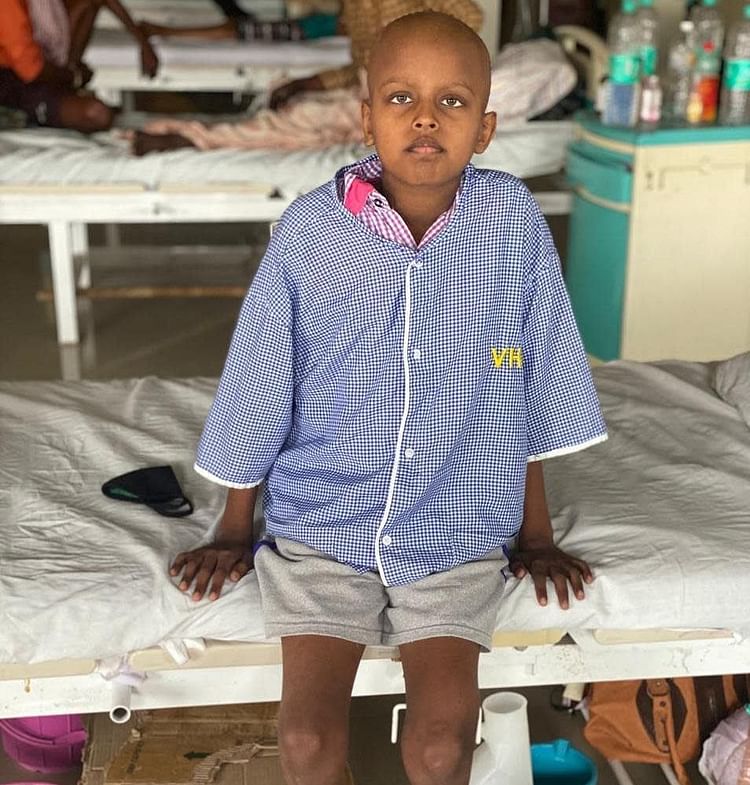 A carpenter by profession, Shyamal earns Rs 5000 in a month. But for the last four months, he is in Bangalore with his wife and son. He has no income, no savings - he doesn't even have enough to buy meals for his wife, Mithu.
"Some of the patients' families are kind. They give us the spare food which they bring from home. That's how both of us have been eating for the past few months. I don't have enough to buy food, how will I afford my son's treatment which will cost me 10 lakhs," - Shyamal, father.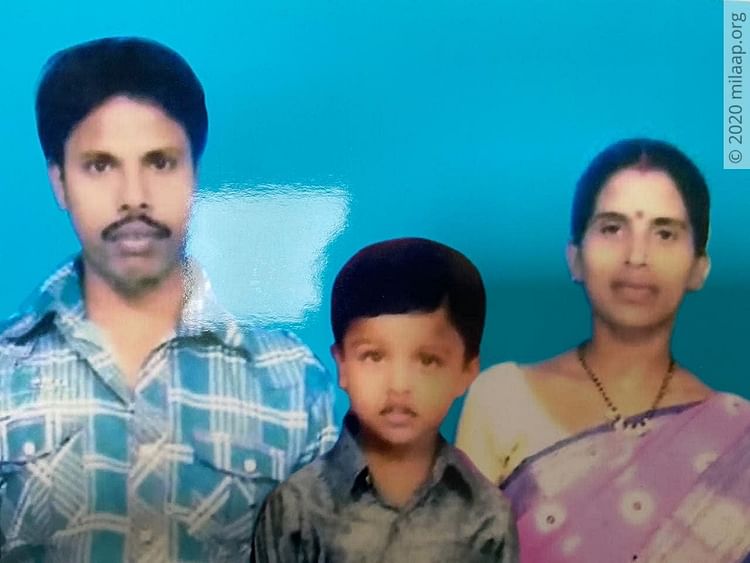 Mithu and Shyamal had borrowed from their neighbours and used up all they had to start Sourav's treatment - it cost them 2.5 lakhs. But now they have nothing even though Sourav's treatment isn't over.

He needs the surgery urgently - or else he will lose his leg. Sourav is only 11-year-old - he doesn't deserve a fate like this. A generous contribution from your side can help Mithu and Shyamal afford the surgery and Sourav's further treatment.