A healthy boy once, you would be shocked to see Soumya hardly respond now. His mouth is full of ulcers, and there is a tube inserted in his throat because of which he can't utter any words.
"I noticed some red patches on his hands, and his body used to look unusually pale.

But we never imagined that within a month our son would end up critical in the ICU with acute pneumonia. He was put on powerful steroids and given blood frequently.

For 2 months, my son was fighting for his life and if we delay his transplant now, God may not give us a second chance." - Barnali, mother
A rare blood disorder has made his condition extremely critical
In 2016, Soumyadip was a normal student with an active lifestyle. Things changed drastically when he was suddenly diagnosed with a rare blood disorder called

Fanconi Anemia

, due to which his body is unable to produce blood cells on its own. His parents immediately rushed him to Vellore, hoping to find a cure. Now, without a bone marrow transplant, his chances of recovery look extremely slim.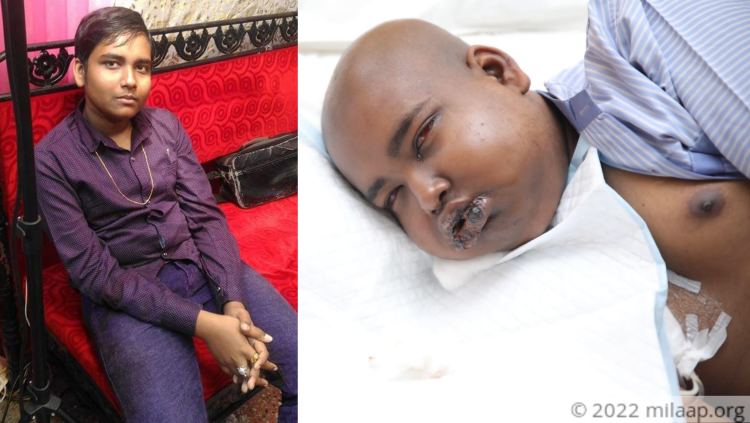 It took them 4 years to find a cure, but now they don't have funds left
Ganesh, Soumya's father, used to work as a site supervisor. However, he hasn't been able to go to work for the last 2 months because of Soumya's critical condition. Debt-ridden and with hardly any savings left, he is praying for a miracle to save his little boy.


"We have been trying for 4 years for a transplant for our son, but we are running out of luck. Earlier, neither me nor his mother were a match as his donor, so we were helpless. But now that his cousin is a match, we don't have 25 lakhs that he needs to undergo the transplant. His condition is deteriorating and I'm terrified of losing him, every minute." - Ganesh, father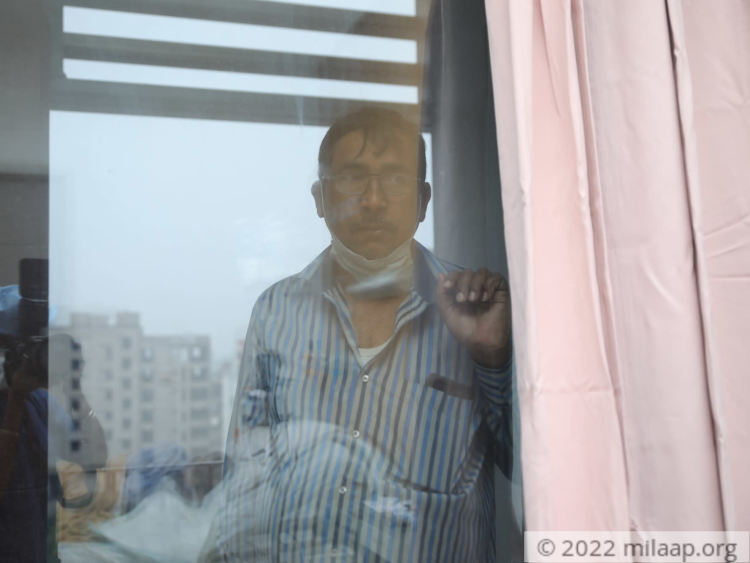 If his transplant is delayed further, his organs can fail
Every time Soumya gets a blood transfusion, he is highly vulnerable to an infection. Any further delay can increase his chances of cancer and organ failure.


"For the past 5 years, we have seen our only son suffer. It breaks my heart that his Baba can't even come to meet him because of the risk of infection. He can't speak but still gestures to me to not cry and to wipe my tears. I just pray to Maa Durga to make my son healthy again." - Barnali, mother

Soumya was a bright young boy, pursuing Political Science in his first year of college. His dreams and aspiration came to an abrupt pause with his diagnosis, and now he can only get his life back on track with this transplant. After spending every penny possible, his parents are now begging for help because losing their son to this condition is a pain they won't be able to bear.

Please help Soumyadip's parents save him by contributing generously for his bone marrow transplant. Click here to donate.