When you love someone dearly, even the slightest scratch on their body hurts you but what if they are on the verge of dying and you are helpless to save them? That is exactly what Anuj and Pinky are going through right now. Their 2-year-old daughter, Sona, is fighting deadly blood cancer for the second time and they are unable to afford the only treatment that can save her life.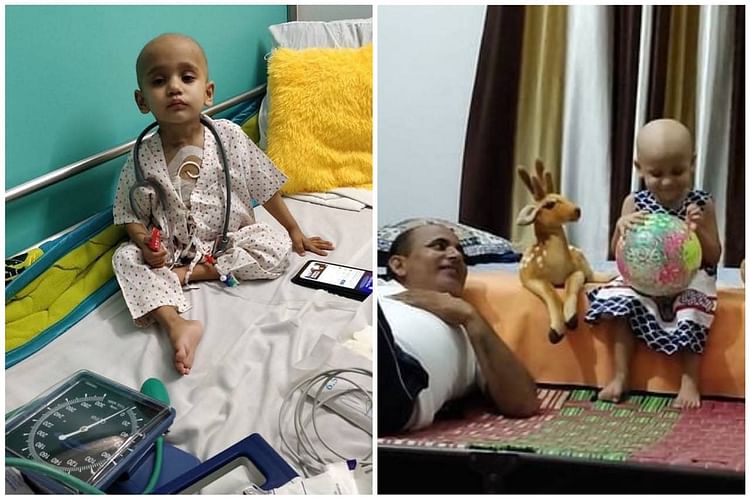 (L) Sona, fighting cancer last year (R) Sona after beating cancer
Her cancer relapsed and it is worse than ever
In May 2020, Sona was diagnosed with AML, a severe type of blood cancer. The disease was in its early stage and with immediate treatment, Sona was declared cancer-free in no time. The parents were overjoyed to take their child home, healthy and safe. Slowly, Sona gained strength and was back to her chirpy self.

But just when the family was putting the past behind, their life fell apart, again. Two weeks ago, Sona's cancer relapsed. This time, the disease has taken its worse form. She needs high-dose chemotherapy and a bone marrow transplant to beat cancer.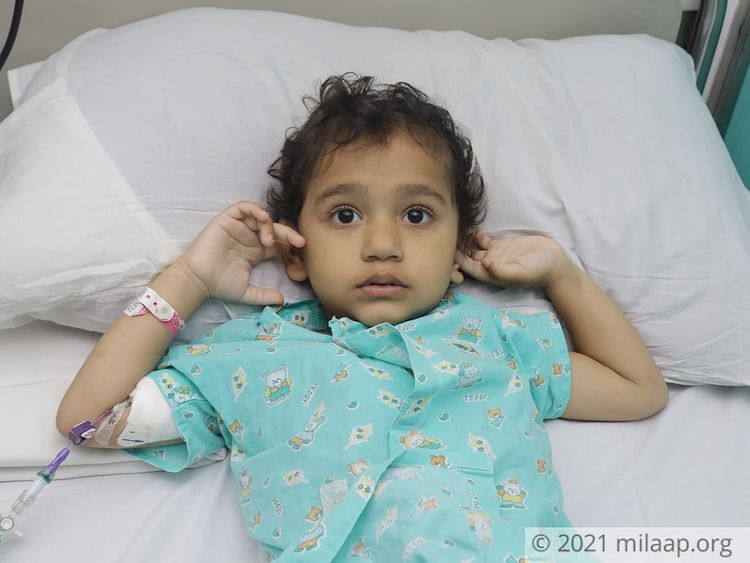 It felt like an eternity of misery and she has to go through it again
"I cannot describe those 4 months of our life last year. It felt like an eternity of misery, what my child went through was horrible and no child should face such a situation. Her body didn't have the strength to even sit on the bed, let alone walk and run like she used to. She would vomit quite often and struggled to swallow every morsel of food. When she finally beat cancer, we prayed to God that we never see this day again, but here we are in the hospital fighting to save our daughter. I wish it was me instead who had cancer, why is my little girl being punished like this?" - Pinky, mother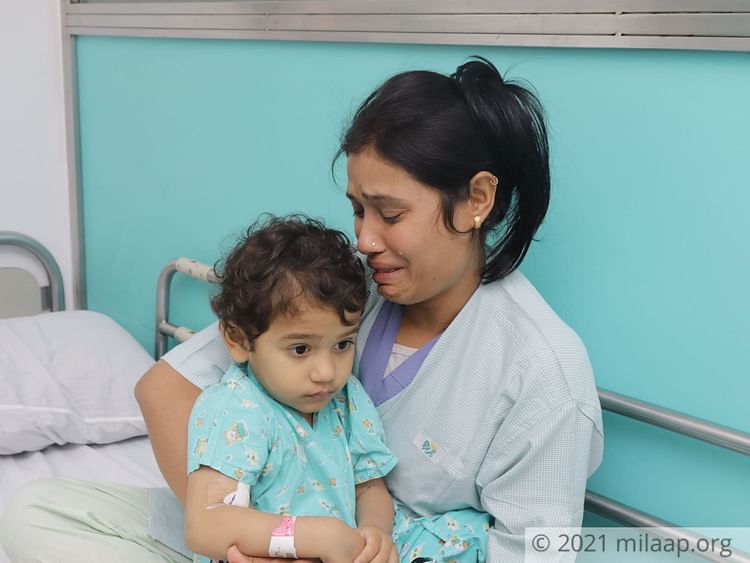 With no income, this father struggles to afford the cure
Anuj is an engineer and Pinky is a housewife. To take care of Sona, Anuj had to leave his job last year and has not been able to resume working. With no income at all, it is impossible for Anuj to arrange 40 lakhs for Sona's treatment. He has already spent all his savings and taken loans to afford the treatment last year and has no sources left to approach now. These parents need your help to save their only child.


"We don't want to give up. She is all we have. But it is getting harder each day. I am terrified of losing her. I beg you, please help me save my daughter!" - Anuj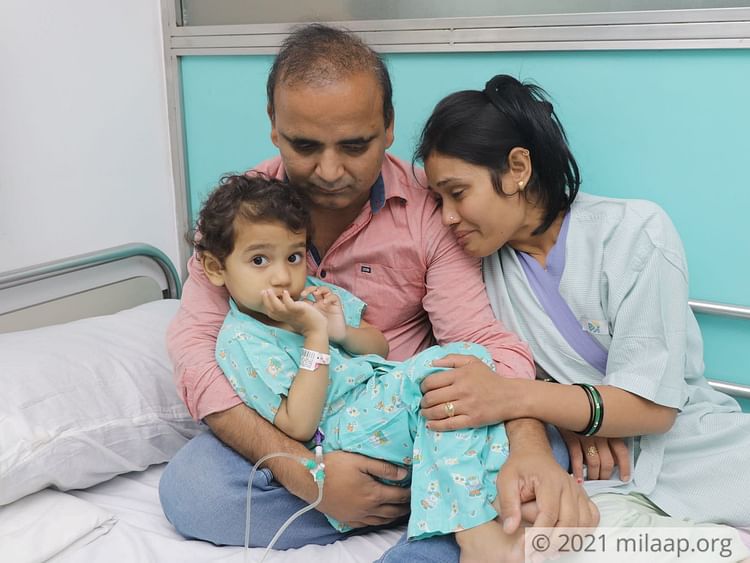 Your contribution can save this little girl from the clutches of cancer. Click here to contribute.