"Around October last year... I started having these moments where things got all dark suddenly and I wouldn't be able to see anything. Once when it happened during school, my teacher said I probably just needed to get my eye tested. I didn't say anything to my parents because I didn't want to worry them unnecessarily. But in January it started happening more often. And then when my eyes and face started turning pale... I got too scared. I told my parents everything." - Somridhe, 10 years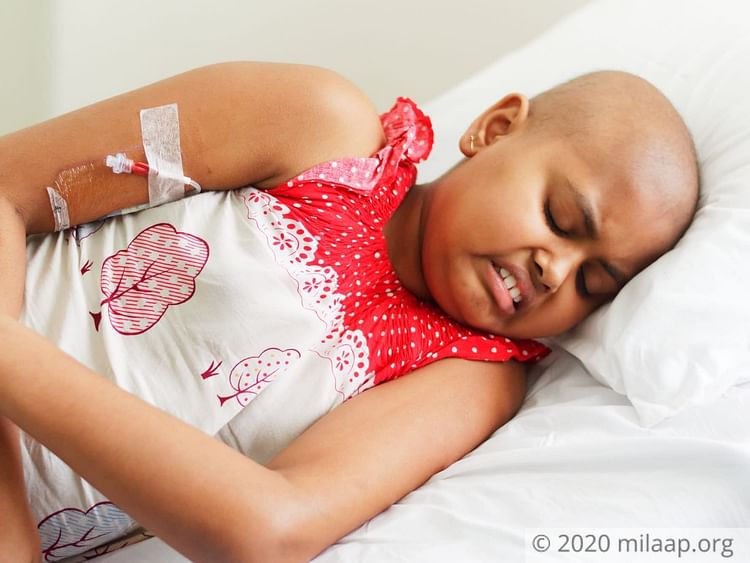 They were stunned when they found out their daughter has cancer
Somridhe's parents, Sujit and Topa, hail from a small village near Kolkata. Concerned by their daughter's sudden weakness and alarmed by the blackouts, they rushed her to a doctor. After some tests, the reports came back, saying she had tested positive for Acute Lymphoblastic Leukemia (blood cancer). They decided to take her to Kolkata for treatment. They knew it would be way beyond their humble means to be able to treat her in a city hospital, but they were ready to spend every penny, if it meant they had even a small chance to save their daughter. In just 3 months of her treatment, they have already spent about 5 lakhs.

He sold his taxi to afford Somridhe's chemotherapy
"I used to have my own car that I used to run as a taxi. But even after spending all our savings, we couldn't afford Somridhe's chemotherapy. I had no other option but to sell my car. Though it left us unable to afford even 3 square meals a day, I thought at least my daughter's chemo was going on. But now even that has stopped. I need 4 lakhs more or else I'll lose my daughter to cancer." - Sujit, father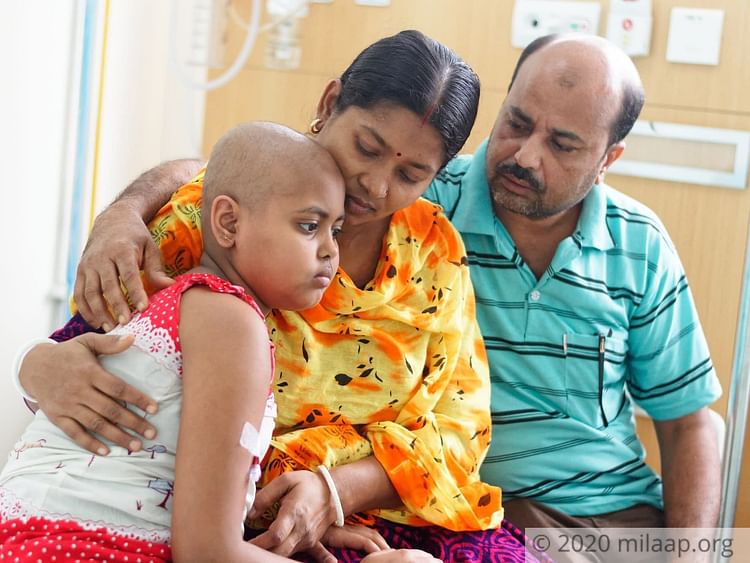 'We don't know what to do'
"We don't have anyone we know that can help us here in the city. We are living in the hospital's charity house, as we don't have money even for rent. We can't even admit her and give her chemo because we can't afford the hospital bed charges anymore. God forbid, if any emergency or complication comes I don't know how we will manage. We are just living by in the hope of a miracle now, scared as time is running out." - Topa, mother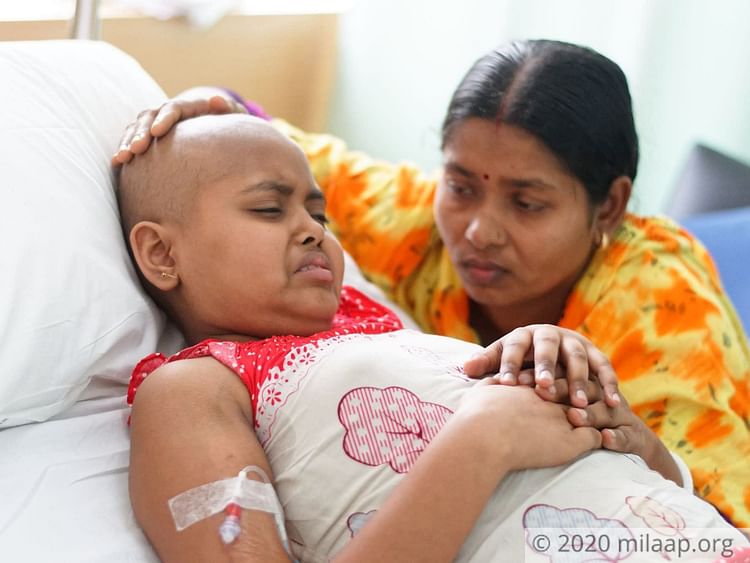 Only with help, can she beat cancer and become healthy again
Somridhe is trying hard to not let the pain of chemo stop her from fighting cancer. She is very mature and understands that her parents also are struggling hard to get her treated. All she wants is to become healthy and go back to her village. She misses her sister and friends. But her return is only possible if we help her complete her chemotherapy soon.

Please help us save 10-year old Somridhe from blood cancer.