"I was at work when I got a frantic call from my wife. She was crying so much that

I could only understand 2 words - 'Sneha' and 'cancer'.

I wasn't ready to believe what I just heard and I rushed home, only to know that it was true.

Sneha was diagnosed with cancer and she needed chemotherapy immediately

…," - Parashuranjan, father

A police constable, Parashuranjan is the only earning member of his family. All he has ever wanted in his life is to give his family a happy life. But right now, he has very little time and is clueless as to how he can save his daughter from cancer. He needs your help to fund the chemotherapy and further treatment.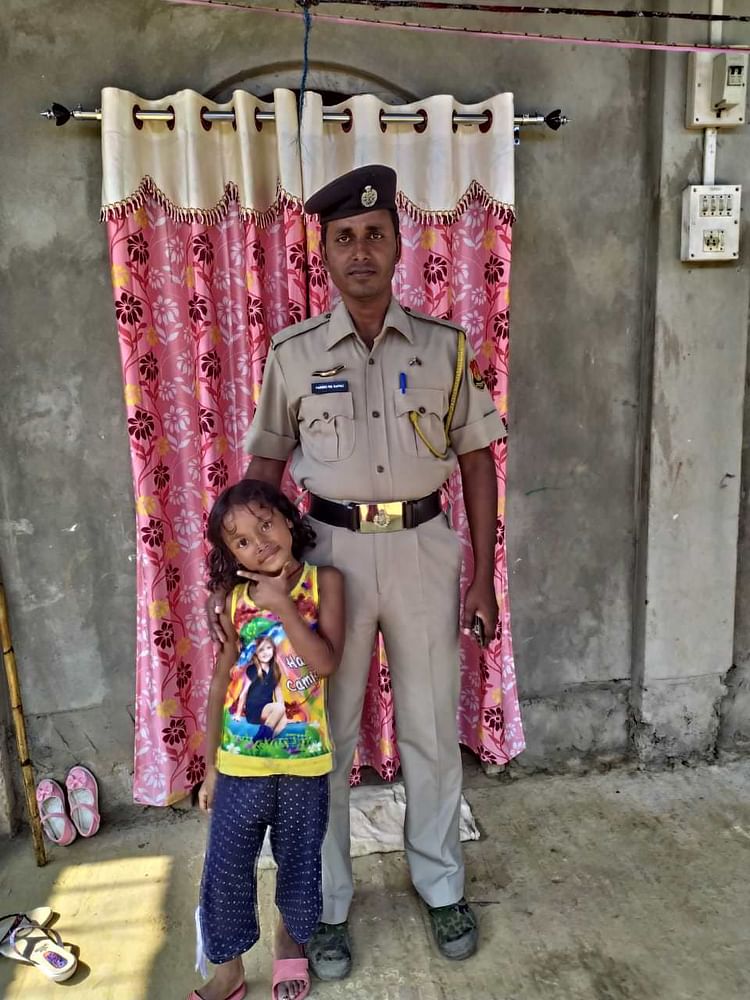 Parashuranjan with his younger daughter
She believes she can fight it if her parents are there to support her
She overheard her parents talking and now she knows that she has cancer. Everything has changed so drastically for her. She used to be an active and outgoing girl, but ever since the diagnosis, she has become weak and prefers to stay alone. But her spirits are still high. She believes she can fight it if her parents are there to support her.


"I can't look at her without crying, my eyes tear up when I see her like that - her smile fading, her head - all shaven…but I know I shouldn't be breaking down in front of her. She looks up to us for strength, I can't fail her. But I am afraid that we won't be able to continue her treatment any further," - Sunam, mother.
Giving up their house was the last option, they need your help now
Parashuranjan and Sunam led a humble life in Tripura with their two daughters. Never in their wildest dreams did they think they would have to deal with the possibility of their eldest daughter battling aggressive cancer.


"We have mortgaged our house in Tripura and started Sneha's treatment in Chennai. That was our last option for funds. I don't see myself being able to pay back the money, so I know our home is lost. My old mother is now staying at a relative's place. I know we will manage even if we lose our house, but if we can't save Sneha, I will never be able to forgive myself," - Parashuranjan.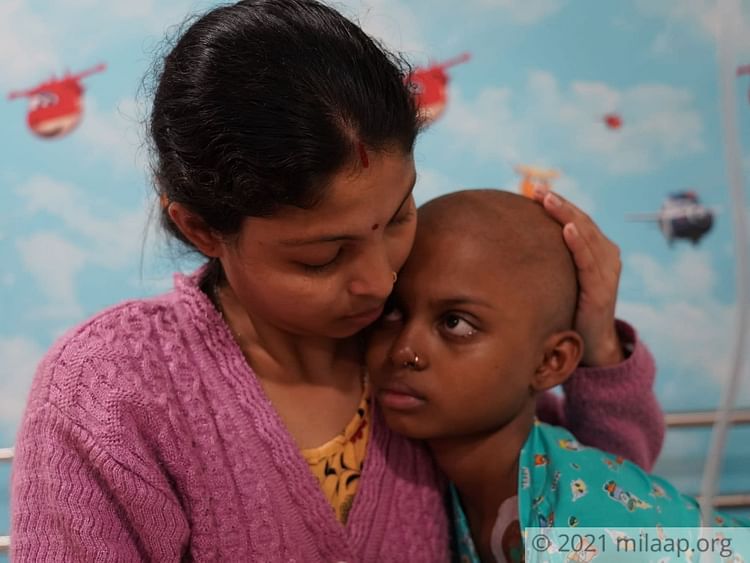 They need 15 lakh rupeess to continue Sneha's treatment and give her a chance at life. Your kind support can make that possible. Even a small donation would go a long way.