"I want to get better, I want to walk without crying in pain, and do all the things I used to be able to do. I want to get a job and stand on my own two feet. But mostly...

Mostly, I just want to feel good about myself again. Or if not that... I want to feel like a normal person at least."

— Smita, crying as she looks at her leg
After getting nearly crippled in a road accident that killed her family, Smita's injury still hasn't healed. Now it has become an infection, and she's dying.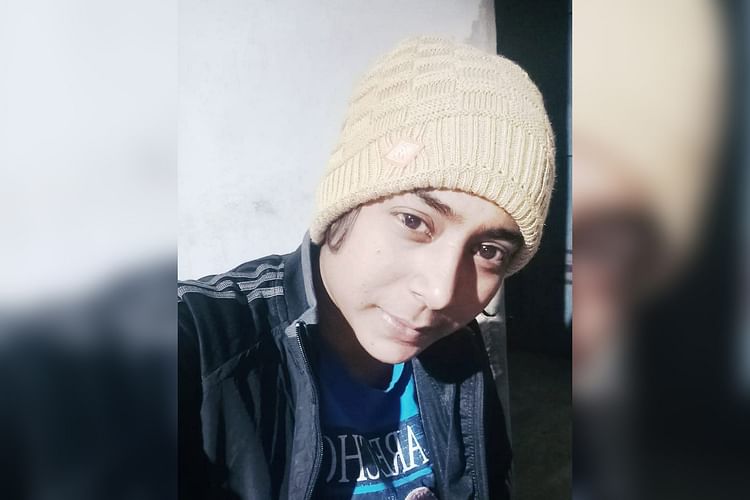 A picture from happier times, when Smita still had a family
Smita's life has been marred by tragedy for nearly 4 years now, starting with the unexpected and devastating loss of her father to a heart attack. Arun Nohale had been a coal miner, and the sole breadwinner for his small family of 3 — Smita, her sister, and their mom. After his death, they were forced to live on a monthly stipend of just Rs. 2,800, issued by the company where he used to work.
"We were lost, both emotionally and financially. He was our rock. He taught me the value of hard work and how to live with integrity.

For a year after his death, my mother, sister, and I... we tried our best to heal and move on. Things were just starting to settle down when... when the accident happened.

"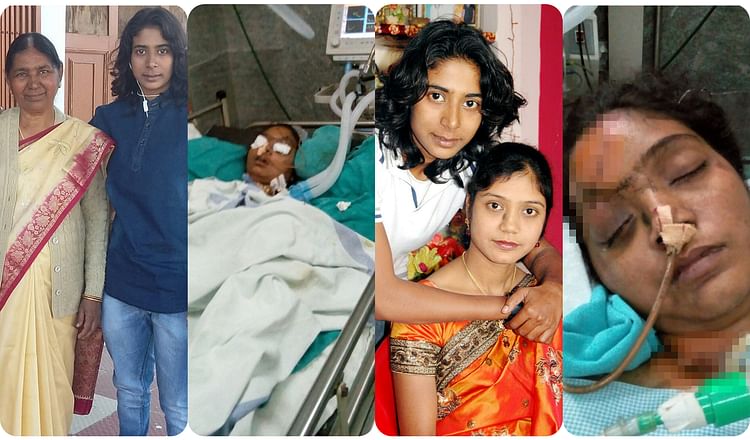 A speeding car took from her what family she had left
"We were on our way home after spending the morning praying for good fortune, at a temple nearby. Suddenly, before we even had time to react, a speeding car came and rammed into us, sending all three of us flying. I don't really remember much else about the incident. One moment I was on that road, holding hands with my mom and sister, and the next I was waking up in the hospital. I was in more pain than I'd ever experienced, especially my leg, and I just wanted my mom to comfort me. But I was told she had passed away on the spot. Stunned, I had asked for my sister, but I was told her condition was so bad she might as well have died too. A few weeks later, she did, leaving me all alone."
Smita sustained severe injuries to her leg, leaving her unable to even move it an inch without experiencing incredible pain.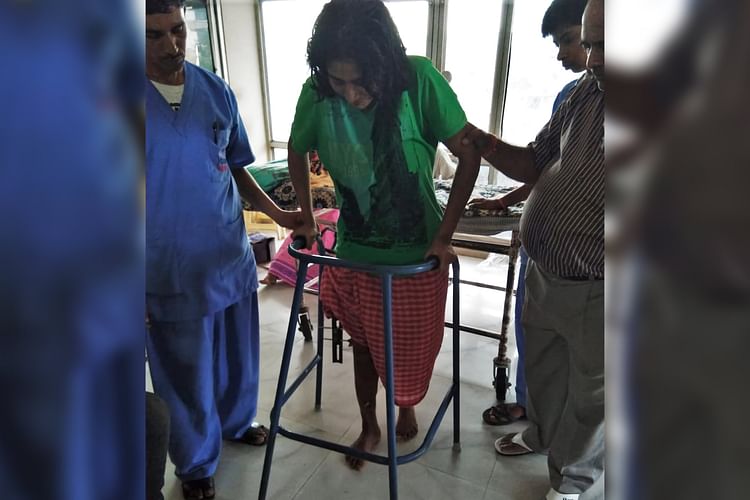 Smita in physical therapy a few weeks after the accident, using up the last of the money her cousin arranged for her
Smita has been suffering ever since the accident, she needs help
"My cousin, she tried her best to help me after the accident. She arranged funds for my immediate treatment, and even let me stay in her house for a few months. But she has her own family, and eventually I had to move back to where I used to live.

It was painful being back there, alone in a house where 5 people used to live

, but the ever-increasing pain in my leg soon made me forget everything else. I've been on my own ever since, surviving on small sums of money my cousin sends me every now and then.

Even small tasks are beyond painful; going to the bathroom, getting up to switch off the fan when it gets too cold. I've even been dressing my own wounds, cleaning all the pus and blood myself every day. I just want to have a normal life...

"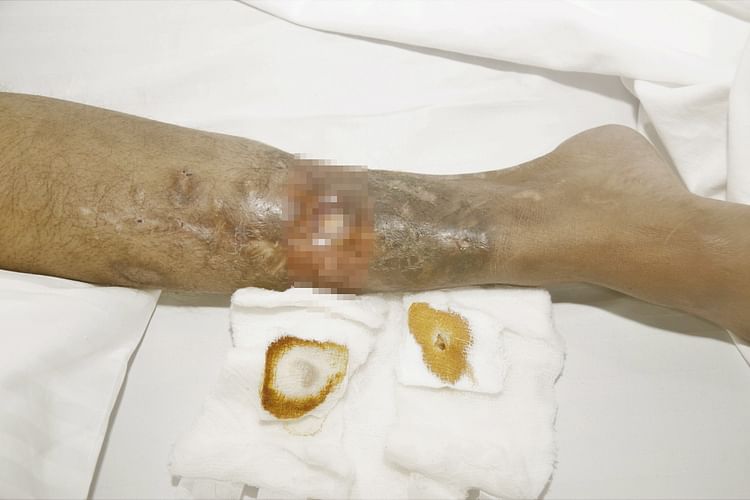 The injury on her leg has turned into an open wound now, and it's killing her
She needs an urgent surgery, or she will die too
Unfortunately, before Smita can live "a normal life" again, she needs to make it through the next few weeks first. After 2 years, her injuries still haven't healed, especially the wound on her right leg. Despite all her care and precaution, with an open wound just festering away, Smita has been in constant danger of infections, and now she has developed one inside the bones of her leg. Without an urgent surgery, this infection will kill her; a tragic end to an already tragic story.
You can prevent this from happening by donating whatever you can. She has no one else now, just you.