"Everyone tells me that my child is super active and that it is so lively whenever she is around but in the last 6 months, she has changed into a completely different person. She doesn't talk much, she stays in her bed all the time and her health…it is getting worse with each day. I don't know what to do to take her pain away. Her disease is killing her."
-Manisha, mother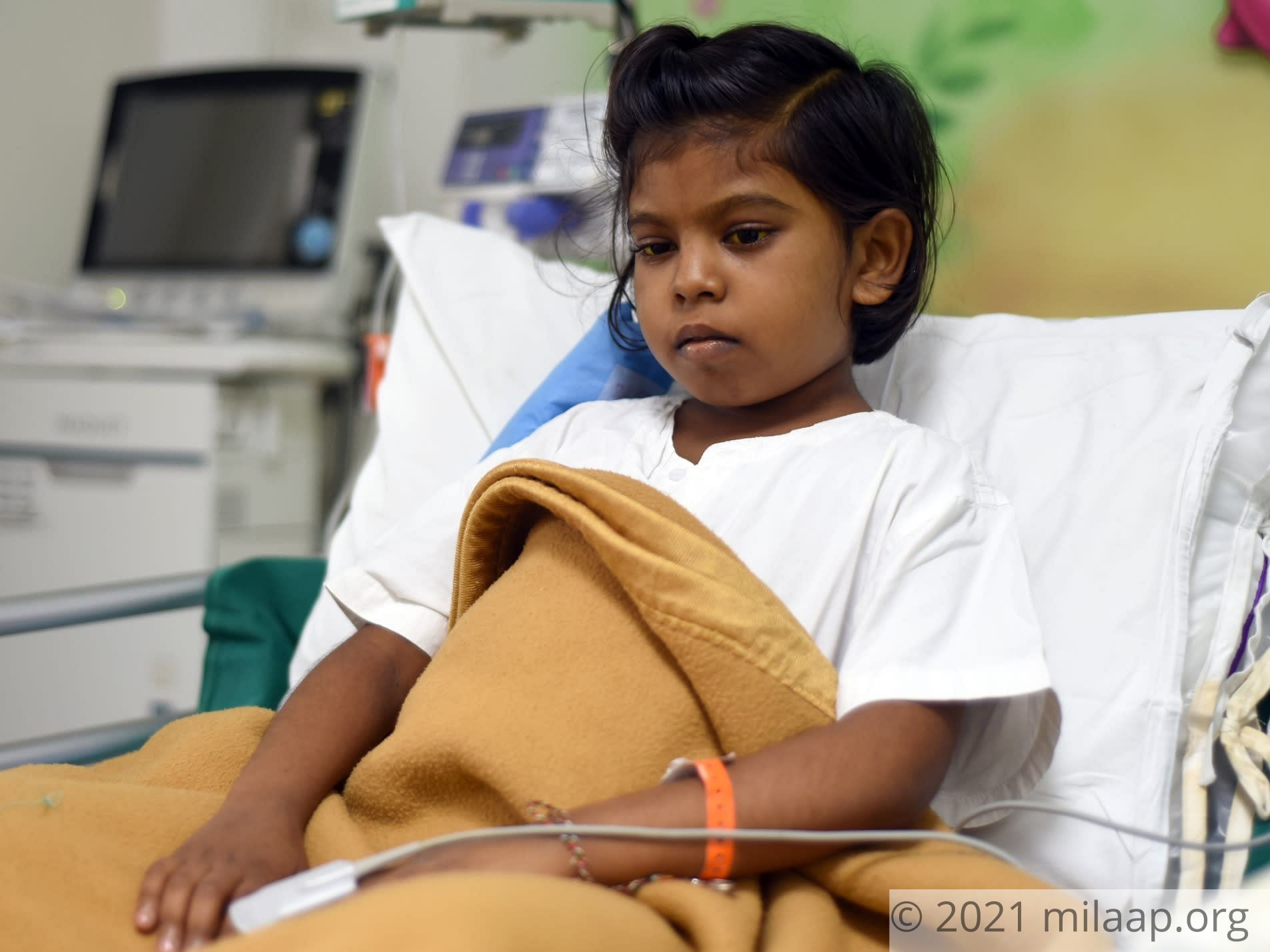 For the first time I wanted to be wrong but my fears came true
In the month of August, 10-year-old Smilee suffered from Jaundice which refused to go away. Her body started turning pale and her eyes deep yellow. Being a doctor herself, Manisha, Smilee's mother knew that something was very wrong.


"It kept going on for almost a month and looking at her symptoms I was afraid it was a serious problem. For the first time in my life, I wanted to be wrong, I wanted my child to be absolutely well but my fears came true.

She was diagnosed with chronic liver disease!

" – Manisha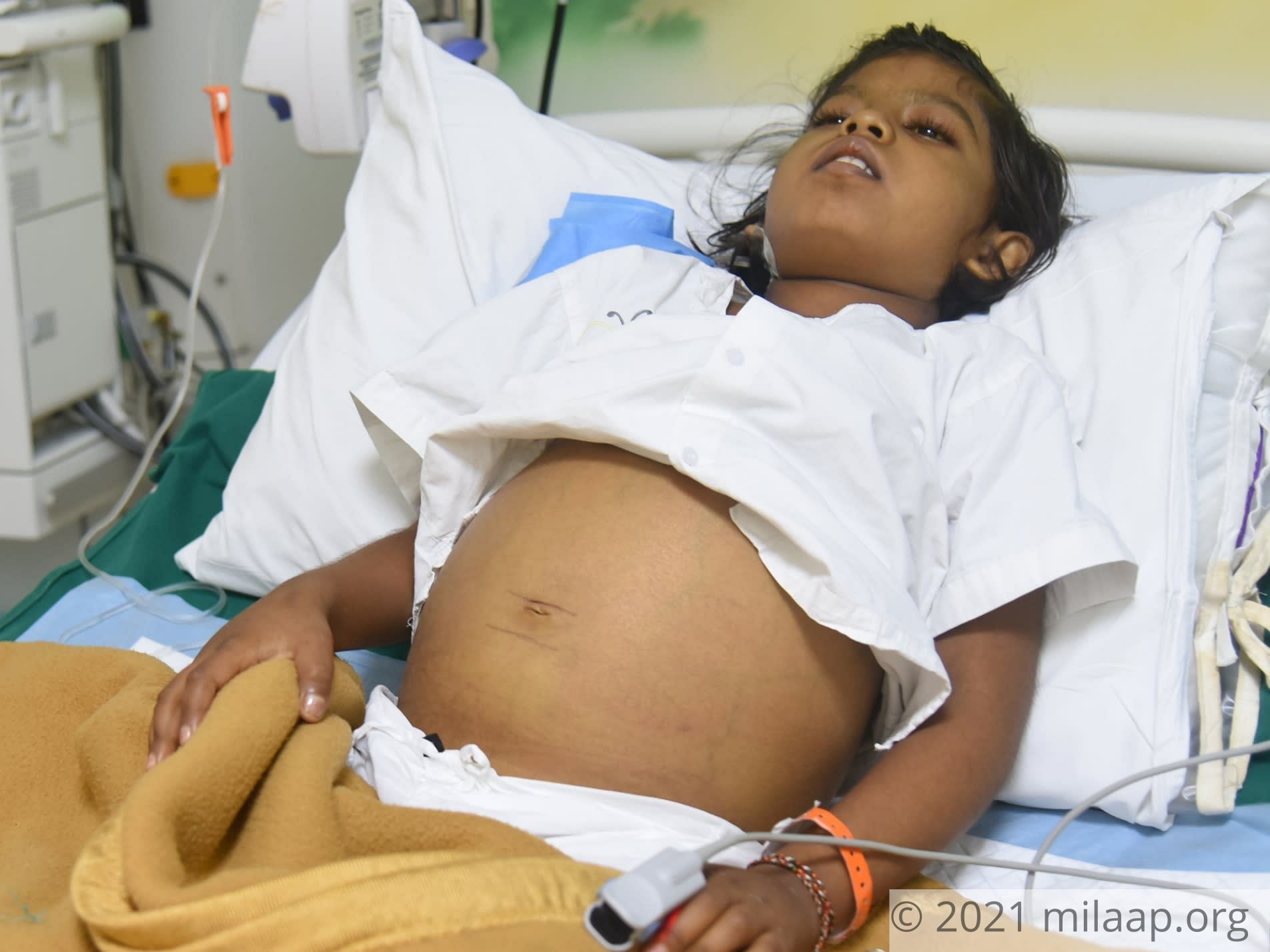 Without an urgent transplant, she won't survive
Smilee's liver is failing and only a liver transplant can save her life. Her stomach and feet are swollen badly. Due to fluid accumulation around her liver, it hurts her too. She finds it difficult to sleep at night and stays irritated all day. However, the little girl is very brave.

She knows she is sick so she does her best to get better.

She wants to go back home to her sister and her normal life.




"Even if I am not around, my daughter takes her medicines on time. She sometimes cries in silence wanting all of this to end and watching her like that breaks my heart. She doesn't deserve this...no child deserves this. She needs an urgent transplant to survive but we are failing to afford it." - Manisha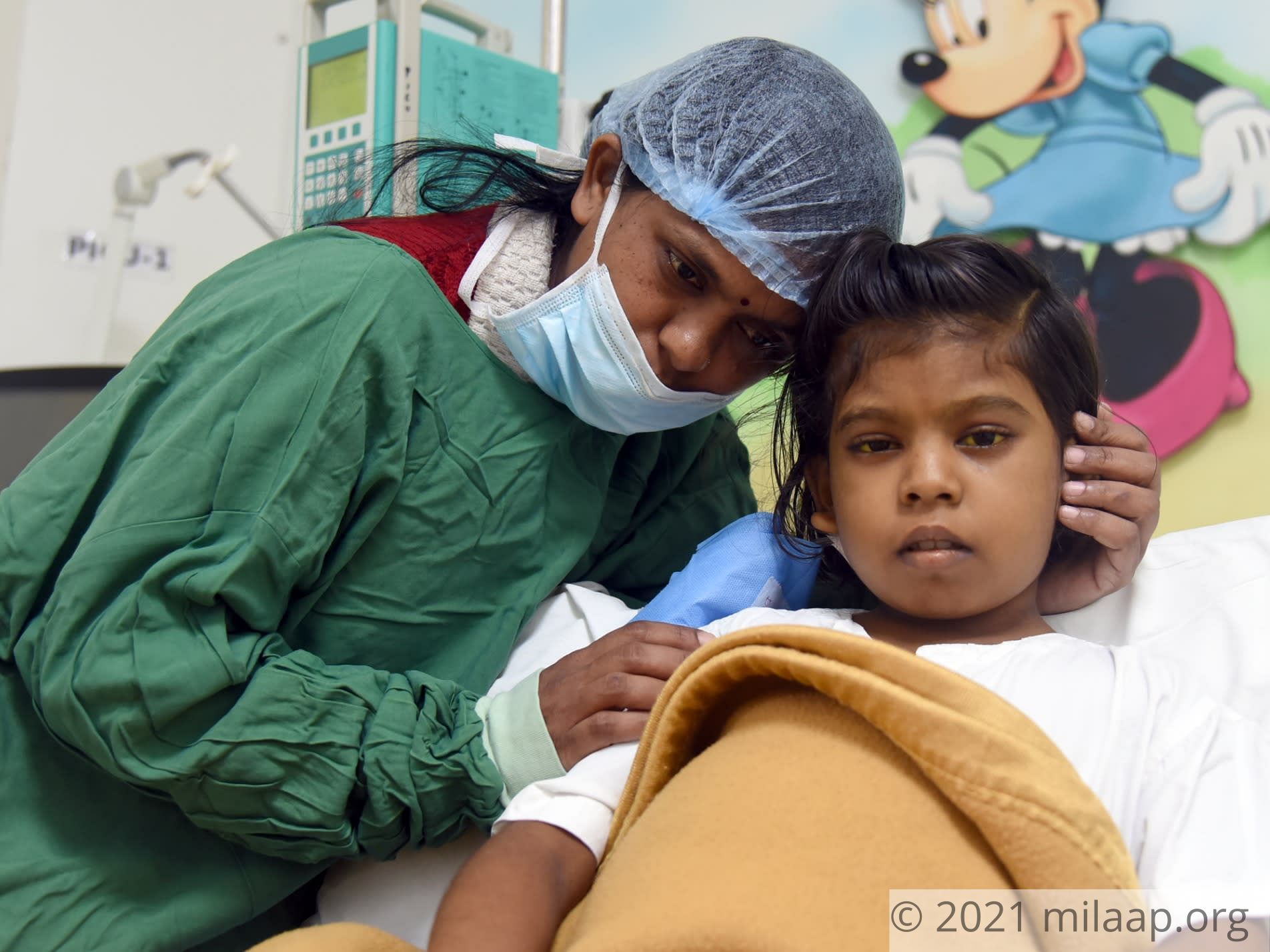 They will lose their daughter without your help
Sunil and Manisha both are doctors. They together run a homeopathy clinic in their native village on a pay what you want basis. They were happy, content and always kept people's health their priority. and what they earned was just enough for their expenses, they wanted nothing more. But ever since Smilee's sickness, things have been difficult to manage. They are unable to keep up with the expenses.


"It feels like a curse, knowing it all. We know what will happen if we can't afford the treatment and it is terrifying. We tried our best to gather money but it is not even close to what is needed.

Please save our child from this horrible disease.

" -Sunil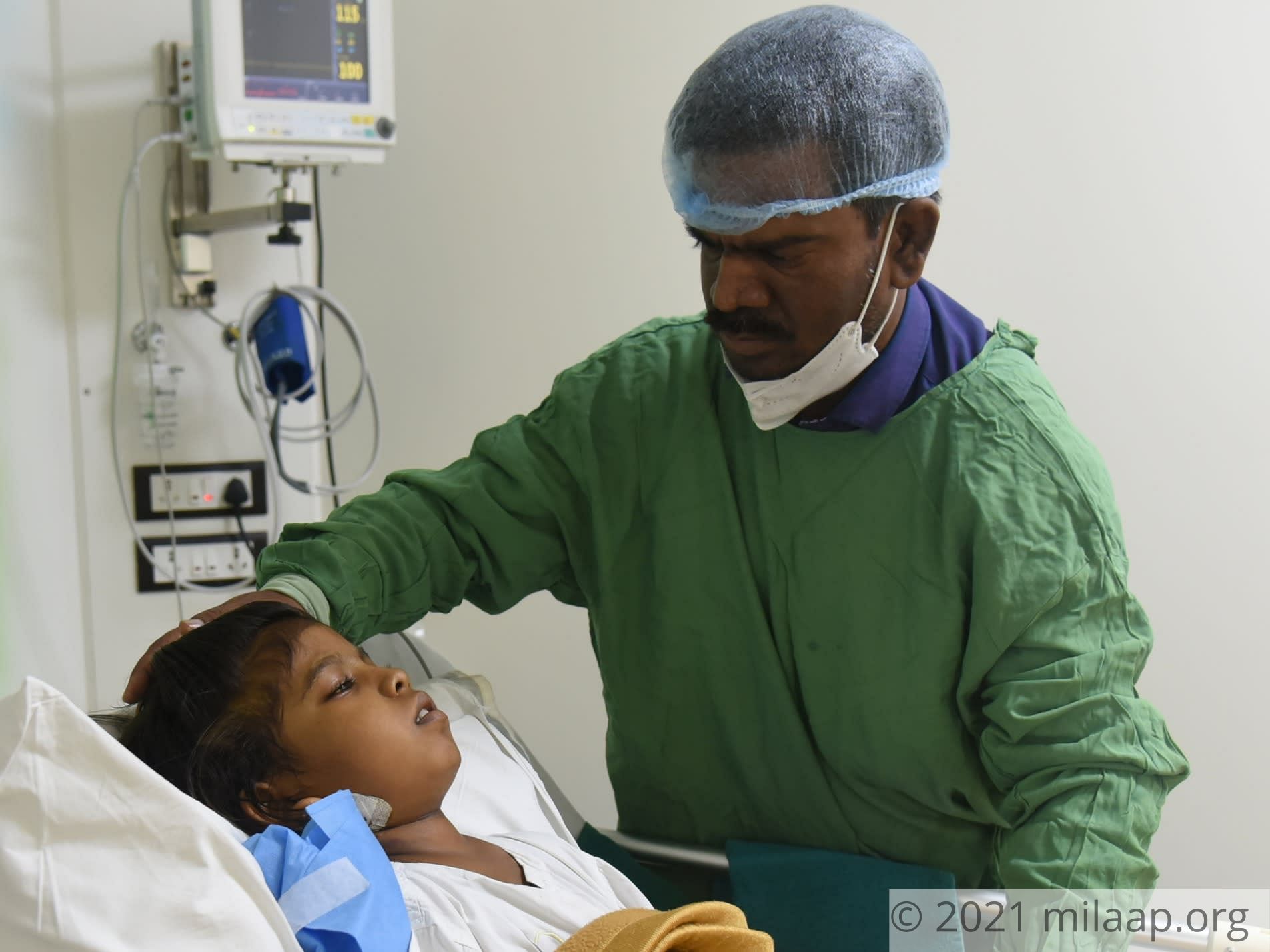 You are their only hope. The treatment will cost them 20 lakh rupees which is beyond their means. Your generous contribution can help these parents save their twin babies. Click here to contribute.