"When they said normal medicines should be enough, we'd been so relieved. Though it was still hard to accept that our son was dying, we thought that least we had a chance to try and stop it.
But two months ago he suddenly became critical! And now the only thing that can save him is far beyond my ability to afford for him!"

— Naveen, father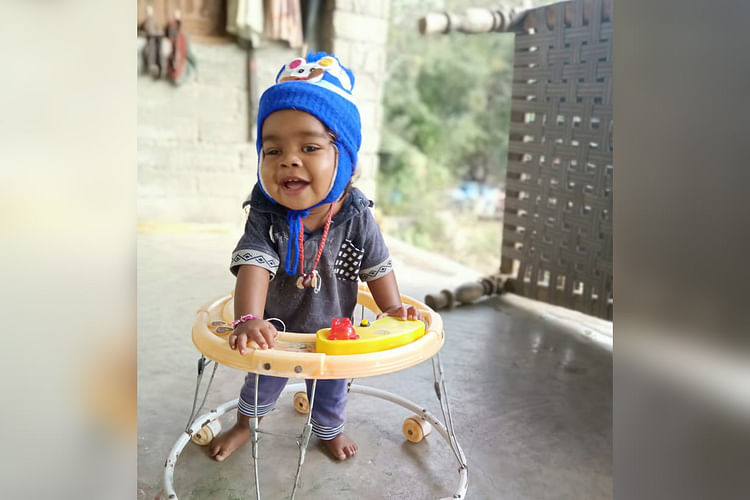 Little Smaran had been the pride and joy of his parents from the moment he was born. They doted on him 24x7, excited to have a child of their own. But he was only a year old when things started taking a turn for the worse.


"His hands and feet started swelling. A local clinic said it could be something to do with his kidneys! They sent us to a city hospital, where we were for 15 days.

In the end they asked us to go to Hyderabad because they couldn't make him better despite all the medicines they were giving him. He started crying all the time...

"

— Naveen
They thought they'd be able to save his life
"Here in Hyderabad, we finally got the diagnosis that it wasn't his kidneys, it was actually a rare liver disease. But they asked us not to worry, and prescribed medicines that were supposed to treat him. Until December it was working as well, but then all of a sudden he became very critical! He developed pneumonia and severe breathlessness, coughing and sneezing so bad he seemed to be in pain all the time. His stomach started swelling painfully, which added so much more to the pain. He couldn't eat anymore. All this meant that medicines weren't enough, he needed surgery!"

— Vaani, mother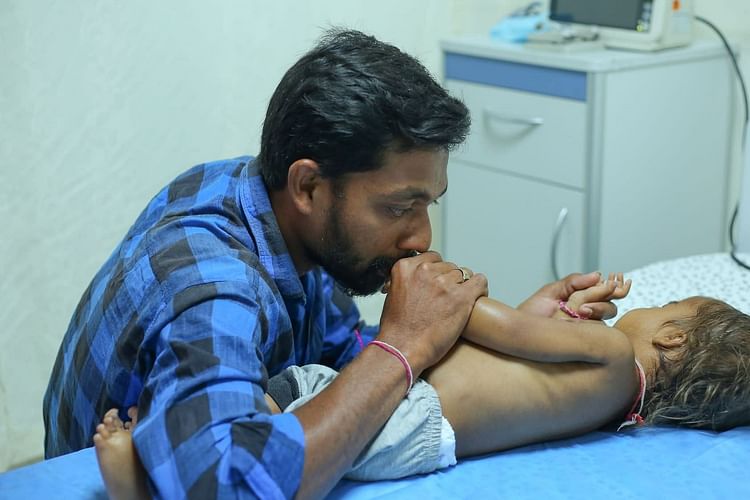 Only a liver transplant can save him now
All his symptoms indicate that his liver has reached end-stage. At this point Smaran requires a liver transplant immediately. Otherwise he will not make it.


"But I'm just a daily-wager. I will gladly donate the liver that my son needs, but there's still no way I can raise the sum needed for the procedure in such a short time! You're his only hope, please! Help him as much as you can!"

— Naveen
Click here to donate.