"I vividly remember that day when we brought Navazahmadh to Chennai from our home in Andhra Pradesh. We were in a car and all the while my wife and I were praying to keep him alive till we reached the hospital in Chennai. He was burning with fever and we didn't know what was wrong with him - what was this disease that was taking my son away from me slowly…?" - Muzeer, father.

Muzeer and his wife,Nusrat,had no idea of what was awaiting them in the hospital in Chennai. It was here that they got to know that their 8-year-old son is battling deadly cancer.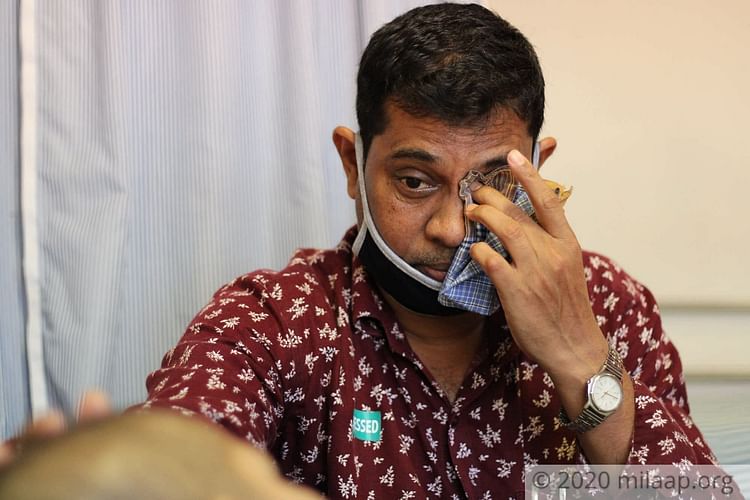 This Eid didn't bring happiness to Nawaz's family
Navaz hasn't known a painless day since last December. High fever, severe body ache and constant vomiting - Navaz's parents hadn't ignored any of the symptoms and had taken him to the doctor.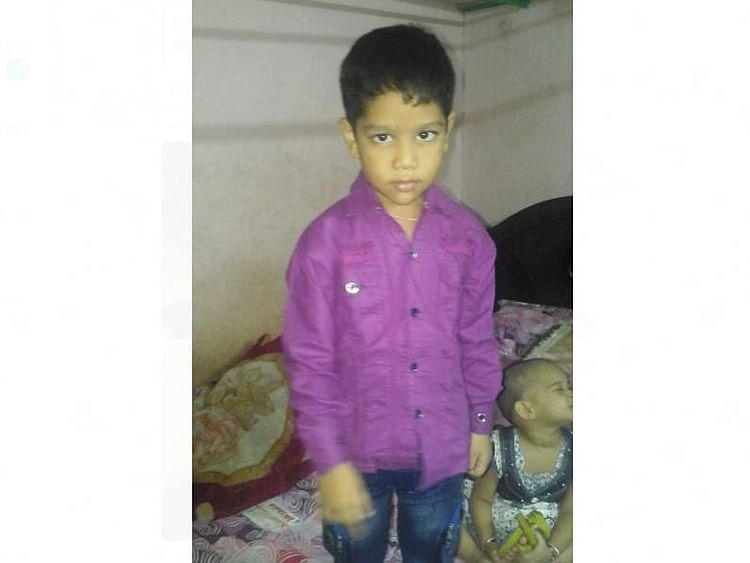 "But they said they could do nothing for him. They asked us to immediately take him to Chennai. And we have been living in a small room in Chennai since then. Cramped up and with hardly anything to eat, we have been saving up every rupee for Navaz's treatment. It's Eid today, we haven't even been able to spare a moment to pray. We are running around, trying to get him the best treatment," - Nusrat, mother.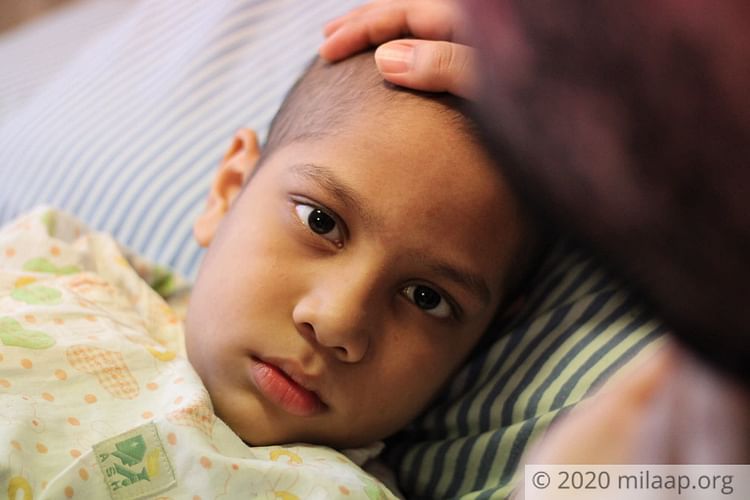 Lakhs of rupees have been spent yet Navaz's life's not out of danger
Muzeer has a scrap iron shop in Nellore and earns just about enough to take care of his family of 5. Nusrat stays at home and looks after the children. Once a happy family, the daughters now haven't met their parents and their brother for months together.

"They call us and ask us to come back and I have no words. And here Navaz's condition is just getting worse with every passing day. He has lost almost 7kgs and he can't even get up from the bed. The chemo takes a toll on him and now the doctors have said that a bone marrow transplant is needed to cure him permanently,"- Muzeer, father.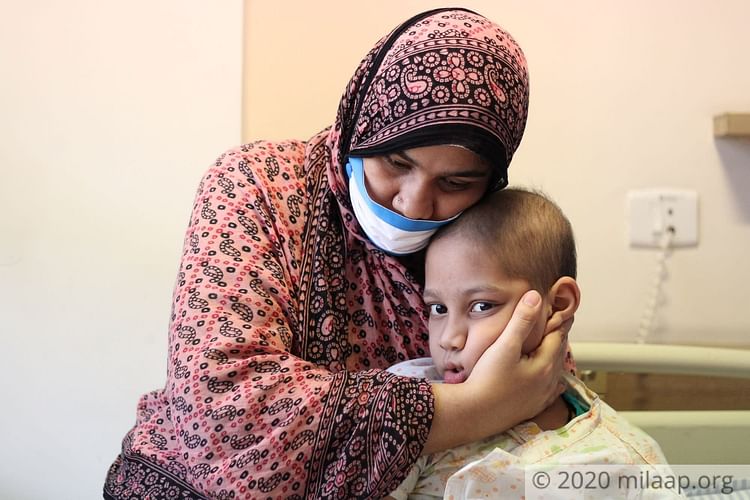 With no job and all his savings gone, Mureez doesn't know how to afford his son's life-saving transplant that will cost him around 20 lakhs. He is helpless and desperate. He needs your help to save his son's life.

Navaz thinks this is just a fever, I couldn't gather the courage to tell him that this disease can kill him. But this scary thought haunts me every night! Please help me, anything...even a small amount of donation will help me now, pleads Mureez.