22-year-old Sivasankari was in her hostel room when she suddenly started feeling breathless and dizzy. The staff rushed her to a doctor and she informed them that she'd had heart troubles in the past. A few quick scans then confirmed Sivsankari's worst fear: her heart was just barely hanging on, worse than last time. The doctor told her that she may just have a few weeks left without urgent surgery.
And so that day this young woman - a brilliant student, a loyal friend, and a loving daughter - had to call her own mother and tell her that she was dying. Again.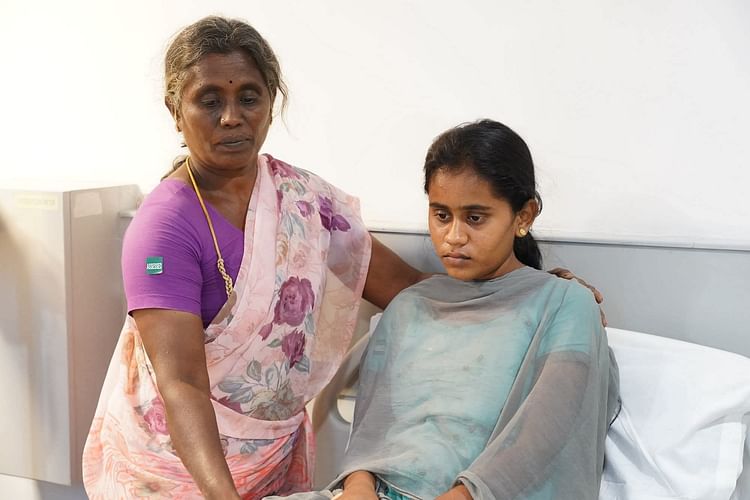 Her mother almost lost her once before already
"My daughter was just in her 5th standard the first time I almost lost her. All her life she'd been a physically weak child, though very smart. But that year she got so weak she couldn't even get out of bed. It wasn't until we got a heart scan that I found out she had a very dangerous heart condition, and that she was inches from death!

I put together as much money as I could then and got her a surgery. She was fine after that for all these years but now...

"

— Pazhaniammal, mother, unable to finish as she starts sobbing
She wanted to save lives, but she can't save her own
Having such a close brush with death at such a tender age changed Sivasankari's life forever. She may not have understood the full weight of the situation at the time, but she remembers being in a lot of pain, and some nice people in white uniforms making everything better.
"Ever since then I've wanted to become a nurse. My whole life I studied as hard as I could, and got the best marks possible.

With my scores I got nice scholarships and a generous education loan, with which I was able to start my BSc nursing. I'm in my final year now, and I was planning on pursuing an MSc after this. I was going to save lives. But I can't save my own...

"

— Sivasankari
She was her mother's miracle child
After losing one daughter when she was just 14 months old, for years Pazhaniammal thought she'd never have another child. But then baby Sivasankari came into her life like a miracle and the world was a happy place again. After nearly losing her in her 5th standard, when things seemingly turned out alright, it just reinforced the idea in Pazhaniammal's head that her daughter was special, her personal miracle. She can't imagine life without her now, but she's helpless. The surgery Sivasankari needs costs 20 lakhs.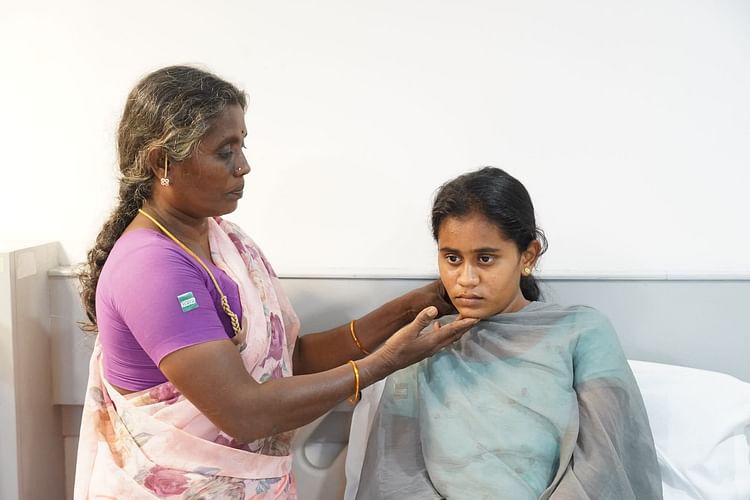 This mother simply cannot afford to save her daughter's life
"My husband works on others' fields for a living. This has never been a reliable source of income, definitely not enough to take care of my daughter, so I've been working as a door-to-door saleswoman for nearly 10 years now. With this extra money I was able to afford all her checkups and medication, and also put her through school.

Her BSc my daughter took care of on her own, with her marks. But now, for this surgery, we need 20 lakhs! I can't afford such an amount on my own! Please, I don't have anyone else... Nor does my daughter... Please help us.

"

— Pazhaniammal