"Divorce is never easy for a family but my children are a blessing to me, especially Simran. She wanted to help. My hard-working child would go to college in the morning and in the evening, she would take tuitions for small children. She managed to earn enough for her own expenses. Always a fighter, she had never given up, until a few days ago...,"
Last year in the month of May, Simran was diagnosed with Hodgkin Lymphoma, a form of cancer. Ever since then she has been going through rigorous chemotherapy. Last month when she was just about to beat her cancer, it relapsed and it has broken the spirit of this 20-year-old girl.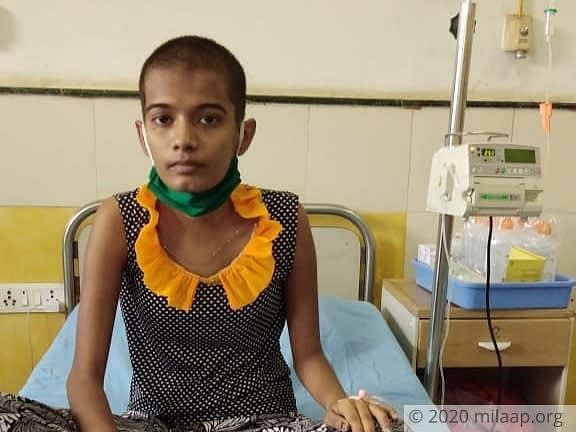 "It's like as if she has lost her courage. Every day she wakes up just to take medicines and then sleeps for most of the day. She was a girl full of life and this disease has changed her so much, physically and mentally. I wish I suffered instead of her." - Kala.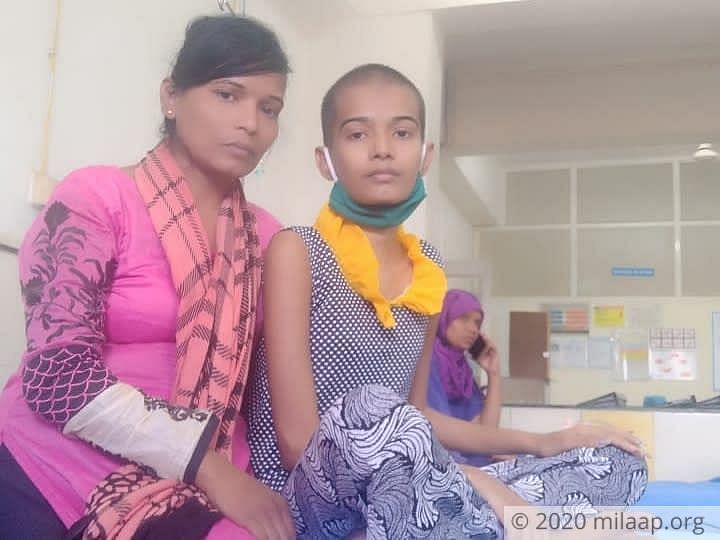 My husband chose not to support our daughter through this
To keep the house running, Kala started working as a 2 wheeler driving instructor after her divorce. She tried her best to provide her children everything but she worried all the time as the financial struggles were never-ending. Although Simran was able to manage her own expenses, the family could barely save any money for emergencies.


"My husband? I had to leave and come to my mother's place after the separation. Ever since then, he hasn't even bothered about what is going on in our lives. His daughter is struggling to survive and it doesn't matter a bit to this man. He chose to not be by Simran's side when she needed him the most, " - Kala.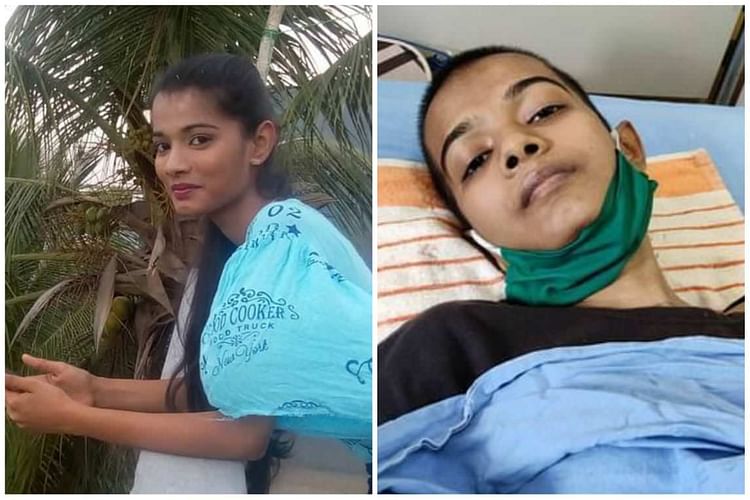 A cure this mother can't afford
In this one year, Kala sold all the gold, spent all the savings and borrowed from family and friends to save her daughter. But now, she has no money at all to continue her treatment. Simran needs chemotherapy followed by a bone marrow transplant which will cost around 10 lakhs. Kala is devastated, she fears she will lose her child because she can't afford the treatment.


"After a tiring week, my daughter, son and I would go out on the weekends just to relax. Sometimes to the park, sometimes to the mall or just for a chai nearby. I just wish we would go back to those days again. I just want my daughter to get well soon and defeat this cancer which won't be possible without your help. I beg you, please help us!" - Kala.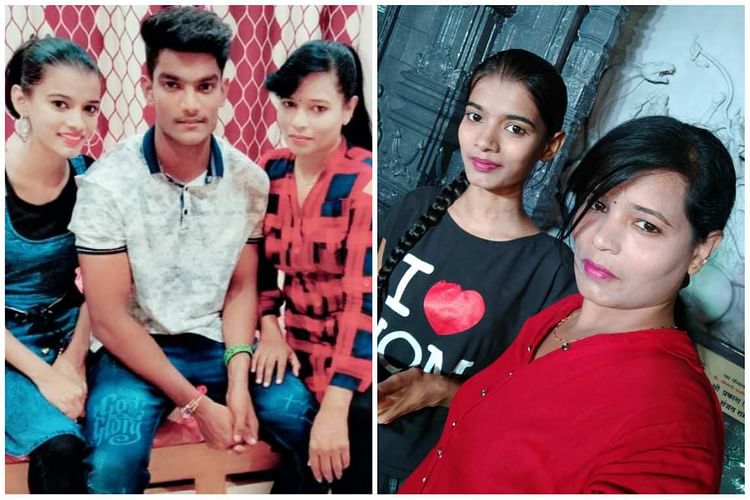 Your generous contributions can save this young girl's life from cancer. Only you can help this single mother save her child. Click here to contribute.