7-year-old Siddhi is a very energetic and extroverted child. She loves playing with her 3-year-old sister and with her friends from the neighbourhood. Her feet are hardly at rest. But lately, ever since the diagnoses and treatment, Siddhi has lost her liveliness. All she does now is sit or lay in bed for endless hours.
A tumour in her brain has changed everything.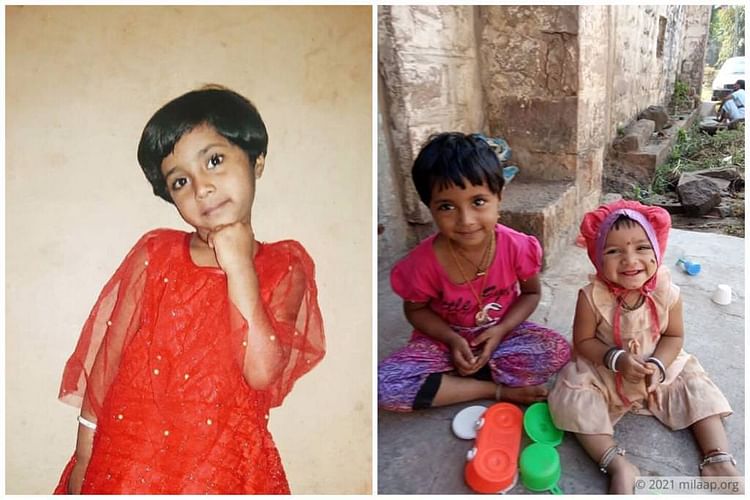 The diagnosis was far beyond their worst imagination
"About a month back, we saw blue and black spots all over her body. We immediately took her to the local clinic where the doctor, looking at Siddhi's condition, asked us to get an MRI done. The entire time we were worried that it might turn out to be something serious and the results confirmed our fears, in fact, it was far beyond our worst imagination."- Vidhya, mother

Siddhi was diagnosed with a cancerous Brain Tumour. Recently, a minor operation was done to investigate the condition of the Tumor, post which the doctor suggested chemo and radiation therapy. After that, she also needs to undergo surgery for the tumour.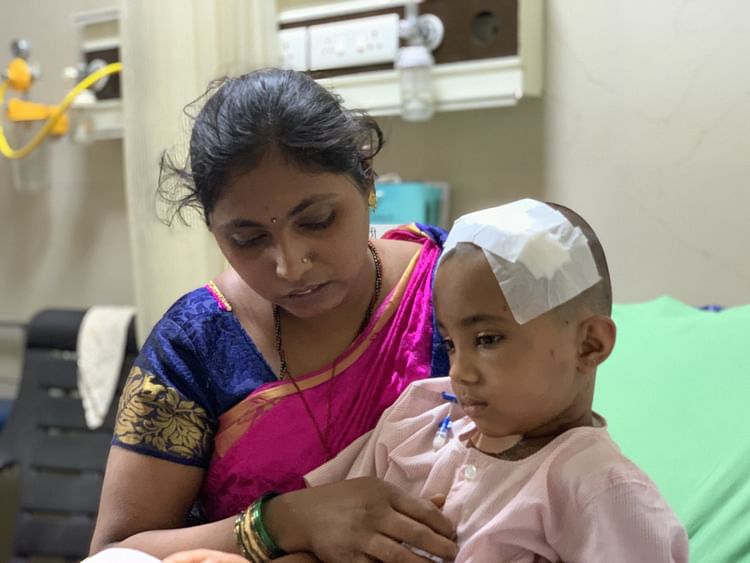 But they can't afford the treatment
"The tumour investigation cost us 1.5 Lakh rupees. I managed to pay that with savings, loans and borrowing from my relatives.

The treatment hasn't even started yet and I have nothing left to continue.

Due to the tumour, the weight on her neck has slanted her posture and she's irritated and in pain most of the time. She hardly eats anything and has stopped being her chirpy self. I just want her life to go back to normal. But I am failing to provide her with that." - Amit, father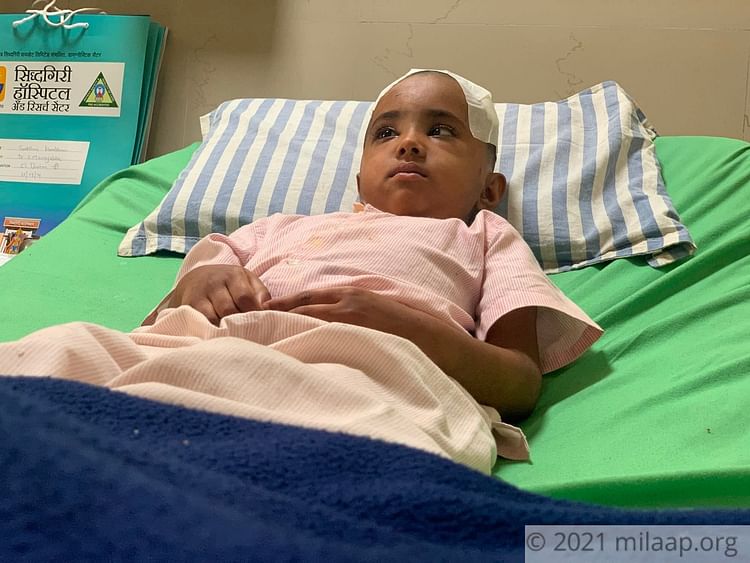 Only you can help
Amit is a farmer and Vidhya is a homemaker. They are a family of 8 and with the income they make, they hardly make it through the month. This year, due to excessive heavy rains their agriculture yield has been ruined and they now have to depend on daily wage jobs.


"I am trying my best to arrange funds but it's too much. No one in my circle can help me with such a huge amount and if I can't afford this treatment, I might lose my little daughter."- Amit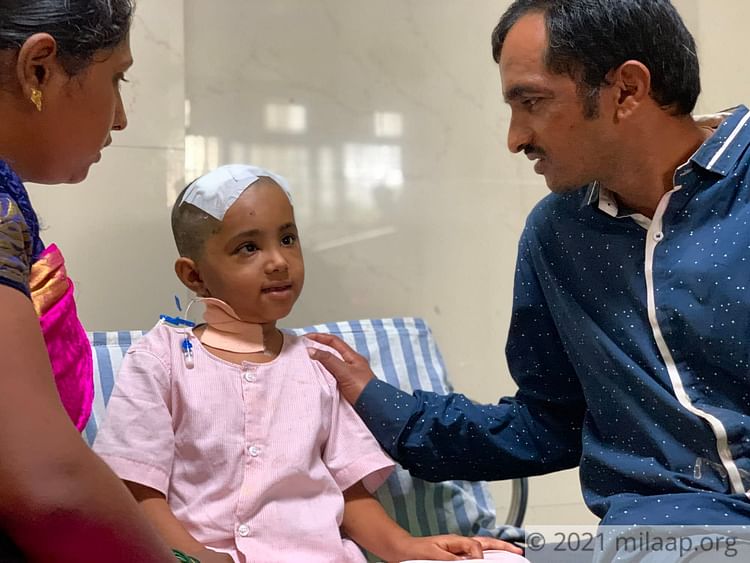 The entire treatment will cost them 8 Lakh rupees which is beyond their means. They cannot afford it without your help. Your generous contribution can save thsi little child and give her a second chance at life. Click here to donate.