"I don't know how much more I can take. I spent the past few years toiling with no rest, working multiple jobs at a time, all to keep my two sons fed and happy. After I lost my husband, I didn't want them growing up with a lack of anything.

But now, my older boy, Siddharth, has cancer! He's just 8 years old!

And though he needs me now more than he ever has, I'm simply unable to do anything. I'm unable to save my son's life, just because I'm poor and alone in my fight...

"

— Rita, mother



Little Siddharth's cancer is quite advanced, and the only way he will make it through this is with a full course of chemotherapy. But Rita can't afford the cost.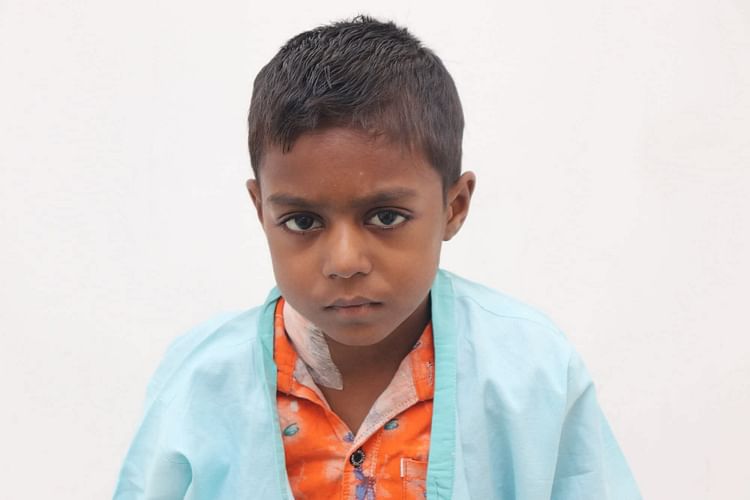 In December 2019, little Siddharth had started eating less and less each day, citing discomfort in his throat. Rita soon noticed a swelling beginning to form on one side of his neck.
"He'd been completely fine before, but once the swelling started, he would complain of pain all the time. It wasn't long before he couldn't even eat, the pain was that bad. I took him to multiple clinics, and they all gave him medicines, but none of them worked to reduce his pain.

It was only after taking him to a big city hospital that we came to know it was actually a tumor, and that he needed urgent surgery.

"
But despite the surgery being a success, Siddharth's condition continued to worsen. To make matters worse, just days before he was supposed to go back for a check-up, India went into lockdown due to the pandemic. Rita was essentially trapped in her village, with her dying son.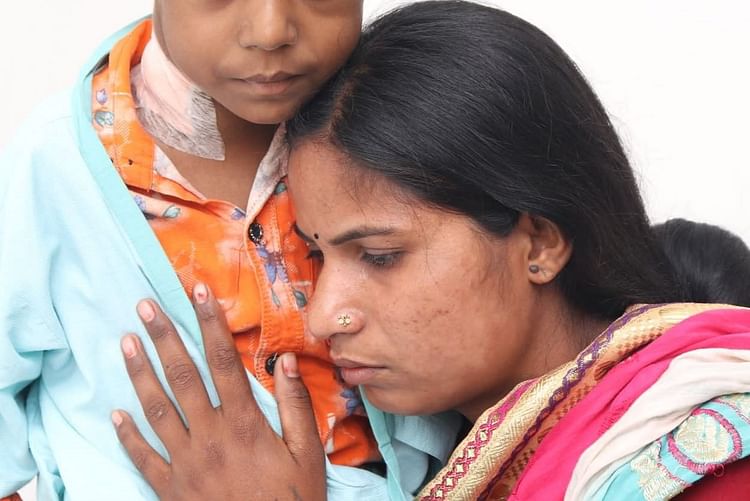 Rita's life has been tough, ever since her husband passed away in a freak accident
"I lost him 5 years ago. It was raining heavily in our village, and he was on his way back home when he had to cross a heavily flooded road; the water was knee-high. I guess he did not see that the storm had knocked down an electric pole just a few meters away. All I know is that my husband didn't come home that night, and the next day some of my neighbors came to tell me that... that he had died. As soon as he stepped foot in that water, he had gotten electrocuted. He died on the spot, leaving me in a small house whose rent I couldn't afford, and two mouths to feed with no money for food. I was devastated." — Rita, the memory still painful
Rita started working the farms of her neighbours, as a domestic help, and even took on all kinds of menial jobs, whenever the opportunity presented itself. She did her best to earn for her children but lost all her jobs during the lockdown.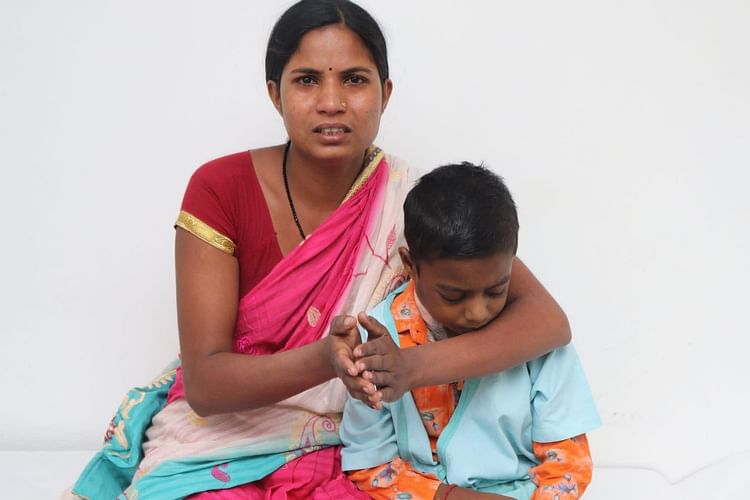 Siddharth may only have weeks left, and Rita needs your help to save him
After the lockdown was lifted, Rita had rushed Siddharth back to the big hospital and was shocked to discover that it hadn't just been a simple tumor, her son actually had cancer. She immediately started trying her best to save up, but nobody was hiring her; her entire village was suffering due to the lockdown, and no one had enough surplus money to take on a domestic help.
"

Last month his condition was so critical I had no choice but to borrow 1.5 lakhs and bring him here. He's been in the hospital ever since, and he needs a full course of chemotherapy.

That 1.5 lakhs vanished in just days, and now I need at least 8 lakhs more!

Please, you have to help me! I have no one else to turn to!

"