Raju rushed his

5-year-old daughter Shreya

to the hospital in Hyderabad in the middle of the night, holding her in his arms. Her body was burning and

she was in and out of consciousness

. Raju kept talking to her on his way to keep her awake,
absolutely unaware that she was fighting death.
After admitting her to the ICU and examining her state, doctors diagnosed Shreya with

Chronic Liver Disease.

Her liver is failing, and only an urgent liver transplant can save her life.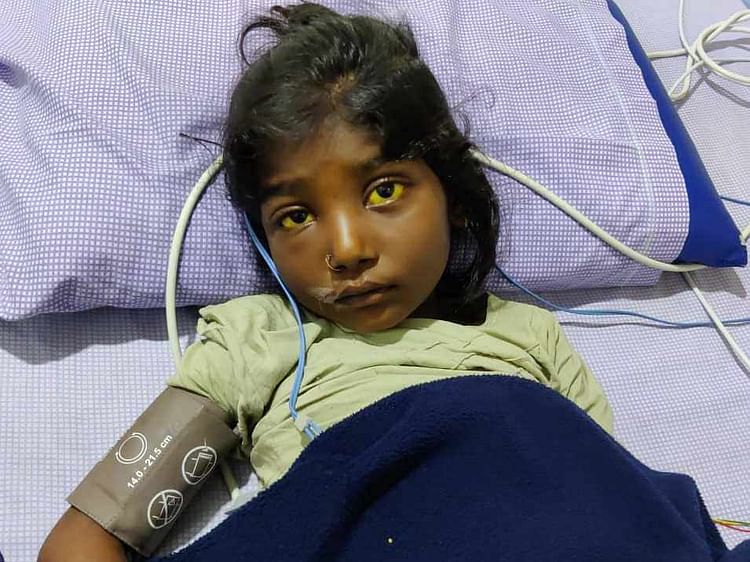 Her mother is torn between her and her newborn sister
While Raju was at the hospital, Koushalya, Shreya's mother, was desperately waiting at home for a phone call. She couldn't accompany her sick daughter as she had to look after her newborn.


"I was getting ready to go to the hospital to see Shreya when I received another call. They were taking Shreya to Hyderabad, hundreds of kilometres away from home, and it couldn't wait because she was that critical. I was shocked and angry at fate. She is just 5-years-old, an innocent child who did nothing to deserve this. It's been a week since I last saw her and my heart aches to be with her. I feel so helpless." - Koushalya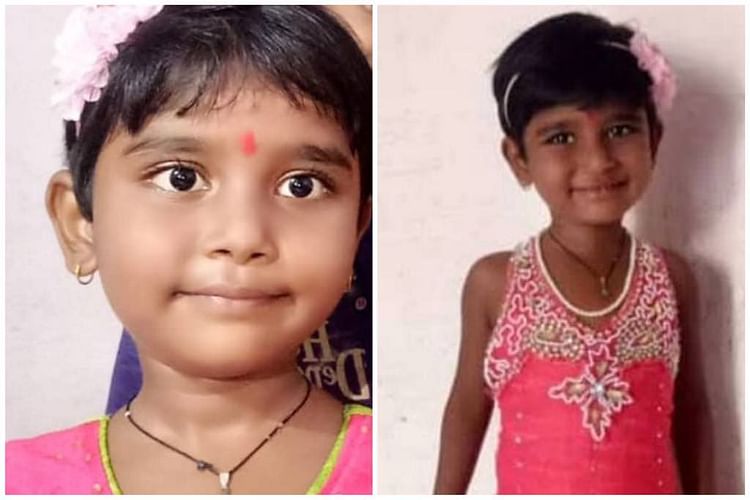 Shreya suffers from

Wilson Disease, a rare inherited disorder

that causes copper to accumulate in the liver, brain and other vital organs. In Shreya's case, the levels have reached a life-threatening stage. Her liver is completely damaged beyond repair. She is surviving on medication right now, but it can't keep her alive for long. She needs a liver transplant and her mother is ready to be the donor. But, they can't afford it.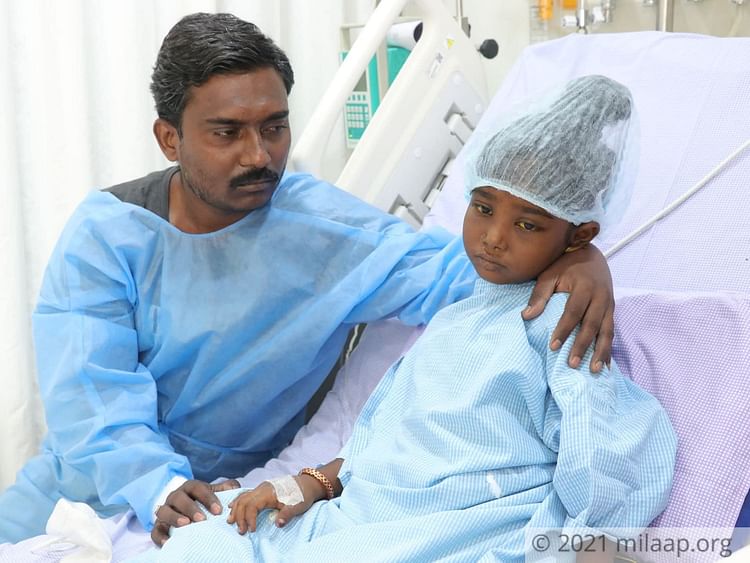 She hardly eats anything and she whimpers in pain
"It took just one month for this disease to ruin our life. My daughter is barely able to move. She has no energy to eat her food, and her stomach aches so badly that she cries all day and ends up whimpering in pain with no energy to continue. I want her sufferings to end but I am incapable of affording such a big amount. I don't know what to do." - Raju

Raju is a bus driver and is not in a financial position to afford the life-saving treatment. Time is running out and Shreya must have a liver transplant immediately or she will not survive. They need your help.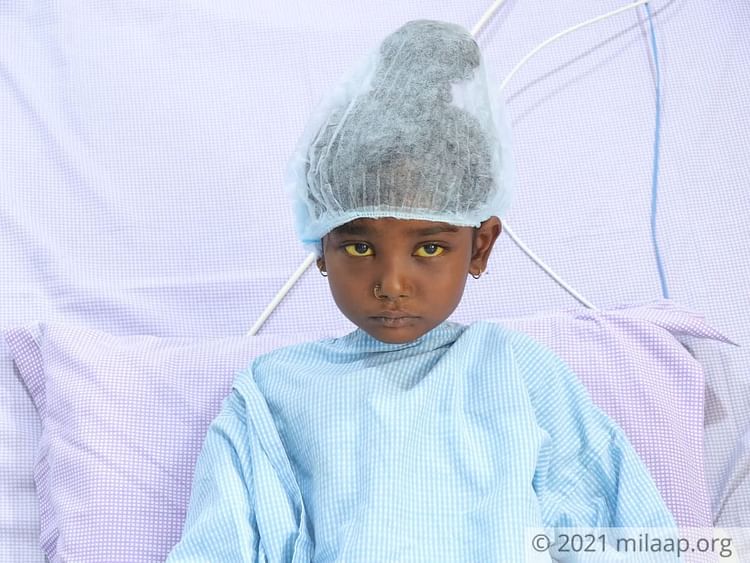 Your generous contribution can save Shreya's life. Click here to contribute.