2-year-old Shiyanshu's screams can be heard across the hospital corridors. The little one is terrified of nurses and doctors. Even if he sees any one of them passing by, he fears they will give him painful injections. Neetu, his mother, tries her very best to calm him down but in vain.


"My son - he is fighting deadly cancer at such a young age. The doctors have told us that if we don't get him treated soon, he might not make it," - Neetu can't hold back her tears as she says this.
Born to them after 11 years, Shiyanshu is their miracle baby
Ever since their marriage, Jagadish and Neetu have dreamt of having a child. But for 11 long years, their dreams remained unfulfilled. They had almost lost hope when Shiyanshu was born to them - the couple's happiness knew no bounds.


"Shiyanshu came to us like a miracle. We were so happy yet our happiness didn't last for long. A few months ago, Shiyanshu started having high fever. No medicine could make him any better and then he was suffering from severe body pain. Multiple doctor visits couldn't tell us what was wrong with my baby boy. And then I noticed a hard lump on his lower abdomen," - Neetu.
That's when they got to know of Shiyanshu's cancer.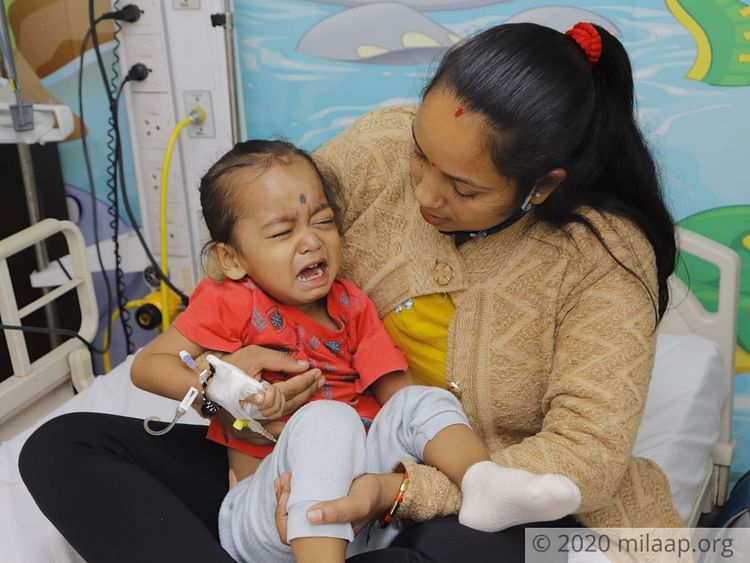 Despite a surgery, he is not getting any better
Shiyanshu underwent an immediate surgery - a cancerous tumour was growing inside his body. But even after that, the 2-year-old isn't getting any better. He needs multiple chemotherapy sessions, radiation and even a bone marrow transplant.


"It is heartbreaking to see my 2-year-old in so much pain. And there's nothing I can do about it - it makes me feel so helpless. He clings onto me, asking me to take him home but how do I tell him that he needs to stay in the hospital to get better?" - Neetu, mother.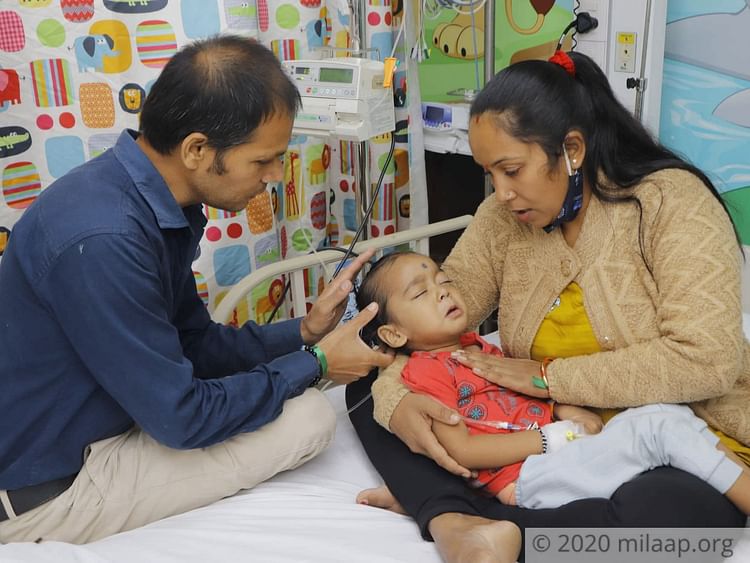 I had to shut down my small shop, how will I save my son's life?
Jagadish used to run a small kirana store in Delhi. But he was forced to close this down due to the pandemic. Now there's no source of income for the family, yet each day the hospital bills are piling up. They have already spent lakhs, yet Shiyanshu's treatment is nowhere near over.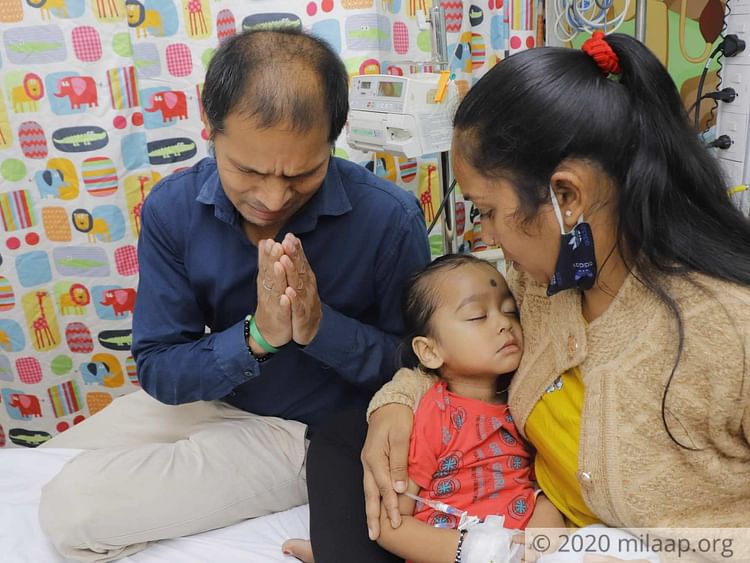 "The bone marrow transplant is the only way that Shiyanshu can get better now. But there's no way I can afford it. I am looking at my son suffering each day and blaming myself. I need 25 lakhs to save his life. Please help me," - Jagadish, father.
With your generous contribution, these parents can bring their only child home. Click here to donate.