Rajesh had just come back from a hard day's work when he got a call from his wife, Vimal. But he was hardly able to understand what Vimal was trying to tell him, she was crying uncontrollably.

"From the little bit I could hear, I got to know that my 9-year-old son, Shivam, has blood cancer. The doctors in my hometown in Uttar Pradesh had told my wife to bring him to Mumbai. They said, that is his only chance at getting better. As I put down the phone from my ears, the only thing that was on my mind was how would I afford his treatment," - Rajesh, father.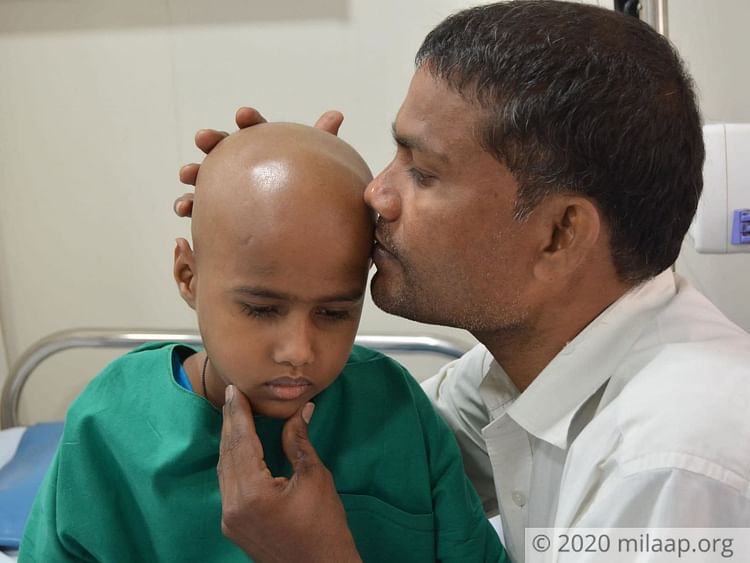 Just a fever and cough, no one could have guessed it was cancer
An active and cheerful boy, Shivam is also the topper of his class. He never missed a single day at school nor did he miss playing cricket with his friends during the evenings. Youngest in his family, he is the most loved and pampered child. So when his fever and cough was not getting better and he underwent several tests, no one had thought that their beloved Shivam would be diagnosed with cancer.

"I still can't believe that my son is fighting a deadly disease like this. I look at his tired face, his sad eyes and I can't help but cry. Why did it have to be him? Why couldn't it be me...," - Vimal, mother, breaks down.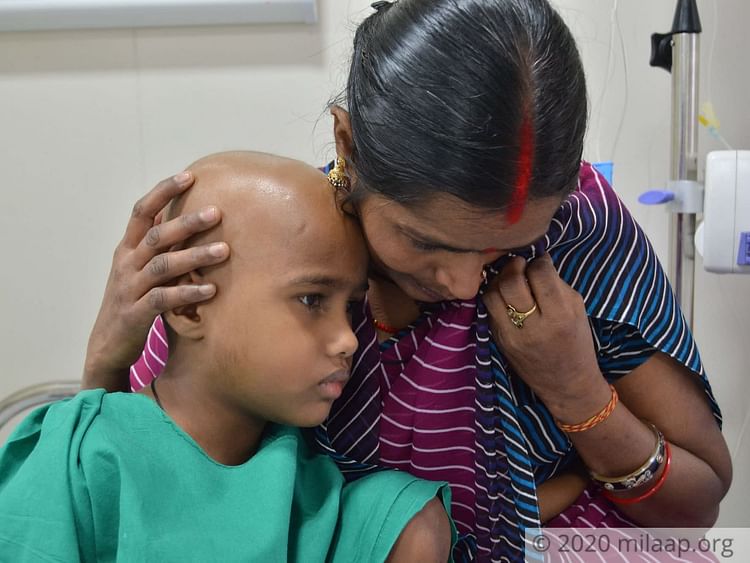 This auto driver is under huge debts, he doesn't know how he can save his son
Rajesh lived with his family in a small town in Uttar Pradesh. He was a daily wager there. But due to lack of regular work, he was unable to provide even two square meals a day to his family.

"That's when I decided to come to Mumbai. It has been just a few months that I have been working as an auto driver here. Staying away from family was hard but at least I was able to afford their daily meals, send my kids to school. But now look at my condition! My son is fighting cancer and all I can do is shed helpless tears," - Rajesh.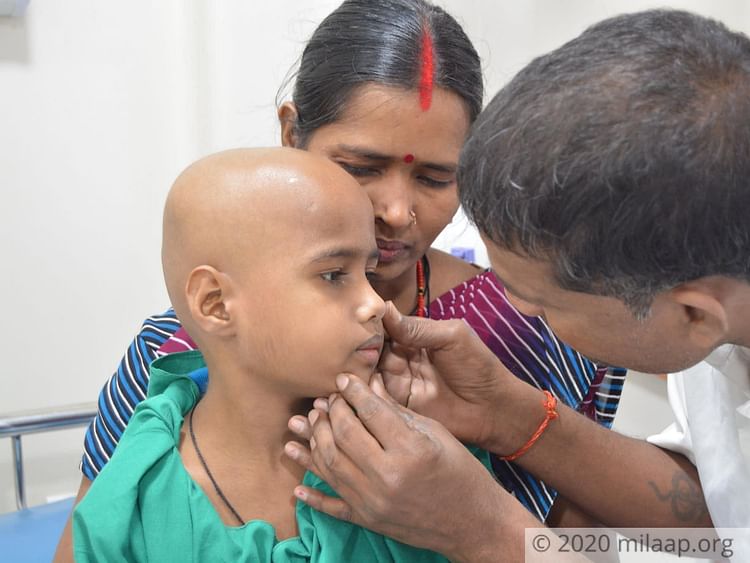 Rajesh has taken loans at high interests and has started Shivam's treatment. He is also paying the rent of the small room that he has rented in Kandivali. But that is not even half the amount that Rajesh would need to continue his son's treatment. Shivam's second chemo is over and he is showing progress but if Rajesh can't afford 5 lakhs, Shivam's treatment will stop.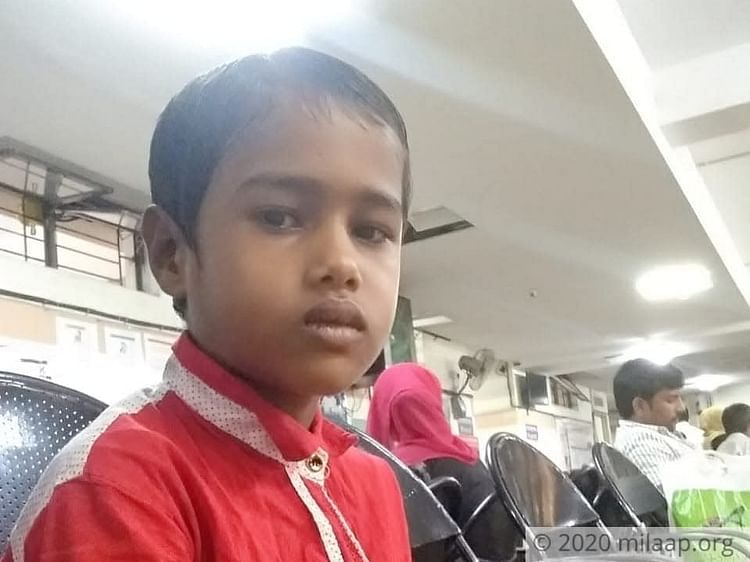 "His daily medical expenses are so much more than I can afford. I am somehow paying the rent of the small room that have rented in Kandivali. I haven't even been going to work, there is so much work at the hospital. Now the only way I can save Shivam is if you help me," - Rajesh.
9-year-old Shivam doesn't know that this disease can kill him. All he wants is to go back to his normal life. A small contribution from your side can save his life.