"I heard a loud noise of iron banging. I rushed outside to see what it was and I saw my son lying on the ground with his head bleeding profusely. I called out to him and tried to wake him up but he wasn't responding." - Pushpa Kulkarni, mother

Last Tuesday at 5pm, 47-year-old Shekhar fell down an iron staircase and had a severe head injury. With the help of people living nearby, his aged mother rushed him to the hospital where he was immediately admitted to the ICU and was put on a ventilator.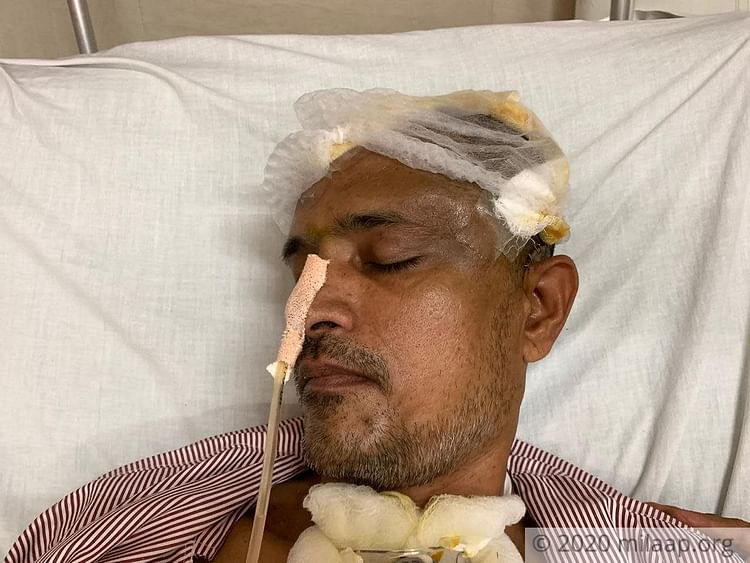 I have no place to go, no shoulder to cry on
"I called my relatives for help and none, not even one, came forward. I was shocked at their response. My child is in a life and death situation and I have never felt such anger and helplessness in my life. I don't know what to do or how to save him. He is all I have."

Since the accident, Shekhar's poor old mother hasn't left her son's side. She has been in the hospital itself, waiting for him to gain consciousness. She has no one to help her out or give her company.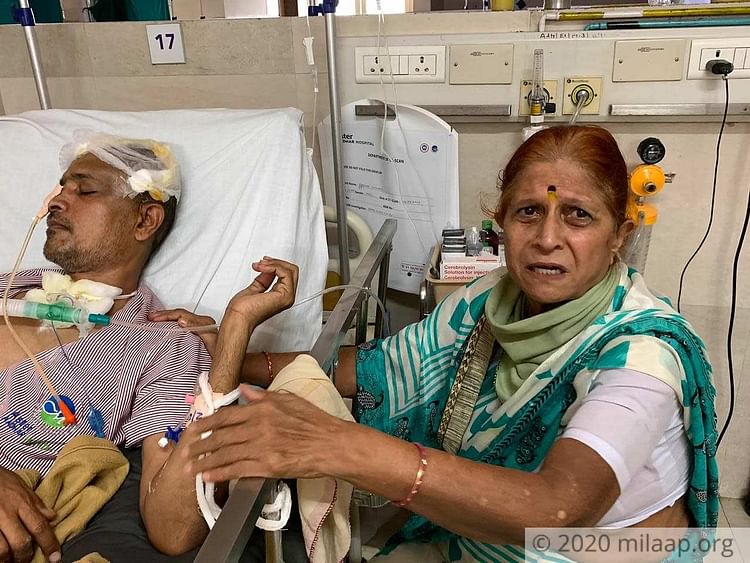 She has to survive on just a few packets of biscuits
"I can afford to eat only some packets of biscuits as food now. But people here at the hospital have good hearts. They help me out sometimes. The other day one doctor offered me food when he saw that I was eating just biscuits. But all I need is my son to get better. He needs continuous treatment and the doctors say it will cost me in lakhs. Where will I bring so much money from? How will I save my son?"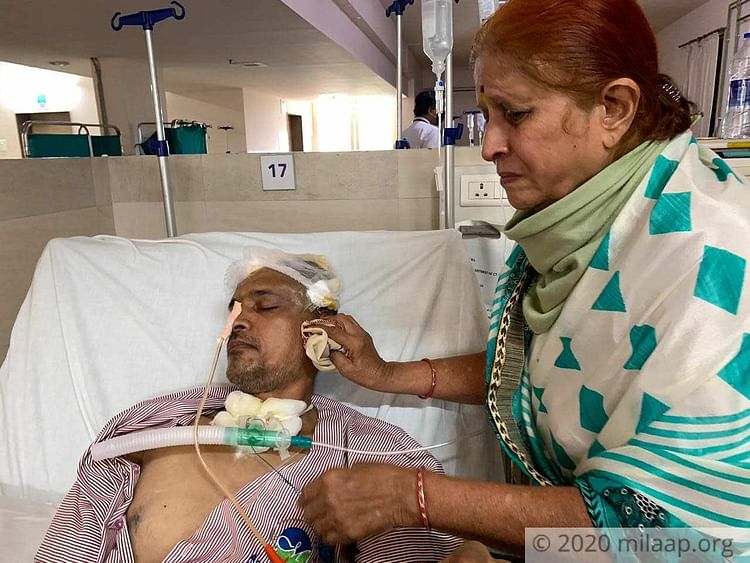 He lost his job and now he might lose his life
Shekhar used to work as a driver in a private company. Due to the ongoing pandemic, he lost his job. With each passing day, it was getting harder for him to keep up with the expenses. It was difficult to manage even 2 meals a day for him and his mother, let alone the rent of the house.


"The landlord asked us to vacate the house and we were on the streets searching for a place to live. We moved to this new place with these cursed iron stairs where the accident happened. I wish we never went there. Why is God being so cruel to my son and me?"
He promised to take care of me, he can't leave me like this
Shekhar has no family to call his own except his mother, they are inseparably close. He was married but got divorced 10 years ago and never remarried.


"He is such a nice boy. Though there were many ups and downs in his life, he always stayed positive. Now also, when he lost his job, he said to me 'You don't worry maa, I will look for a new job and everything will be okay. I will take care of you.' He is my strength and it is so painful to watch him like this. I beg you, please save him. I can't live without him."
You are this poor mother's only hope. Your contributions can help her save her son. Without the treatment, this mother will lose his son and also lose her will to live. Only you can help. Click here to contribute.