"After years of trying, I had almost given up on my dream of having a child. I was convinced that motherhood wasn't in the cards for me. But by some miracle, one day, after 15 years, I learned that I was pregnant. I was so happy when our Mused was born. I always saw him as God's choicest blessing, and everyday, I prayed for his good health and long life. But seeing him here right now, looking at me as if I'm a stranger... Why did my prayers go unheard?"

- Kerun, mother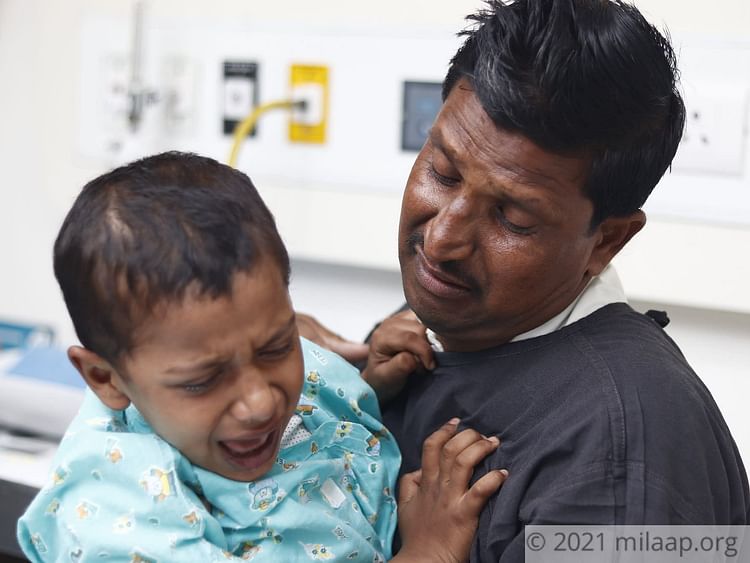 He suffers from an inherited condition affecting the nervous system
In March of this year, Sheikh Mused was diagnosed with

X-linked Adrenoleukodystrophy

, a genetic disorder that mainly affects the nervous system and the adrenal glands. In this condition, the myelin sheath (fatty covering) that insulates the nerves in the brain and spinal cord tends to deteriorate, thereby reducing brain function. Adrenoleukodystrophy mostly affects males, and about 1 in 20,000 people across all races.

Mused first started showing signs of this condition in January, when he would have sudden bursts of annoyance and irritability. He also started to become more stubborn, and wouldn't go out to play, like he usually did. Slowly, his parents noticed that he was having trouble walking, and even struggling to use his hands.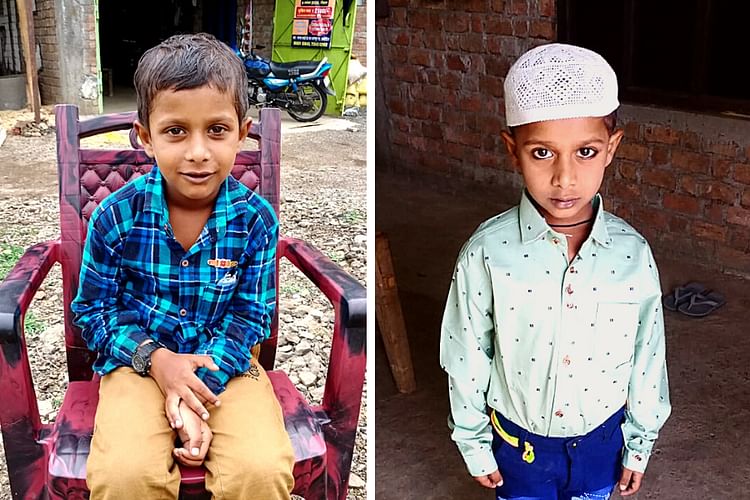 He can barely move, he can't understand what his parents say to him
"He'd started limping first, and then I saw that he couldn't use his hands properly. I tried to ask him if he had hurt himself somewhere or fell down while playing earlier. But he just looked at me blankly like he couldn't hear me or understand me. It made my blood run cold, really. I was trying to talk to him, and he wouldn't respond to me at all." - Sheikh Majit, father

They went to several hospitals, from Indore to Bhopal and Chennai. Finally, in Delhi, they learned of the dreadful disorder that was plaguing Mused. Now, the 7-year-old can barely walk, talk, eat or drink. His condition often causes him excruciating pain, and the poor boy cries himself to exhaustion. Even sleeping has become a struggle for him, and his parents are distraught seeing him like this.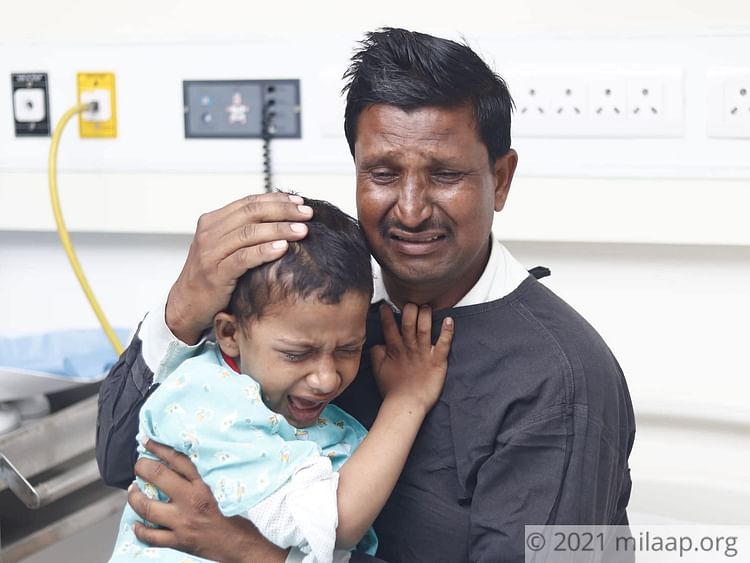 A bone marrow transplant is the only way he can survive
Right after his diagnosis, Mused was prescribed medication to treat the disorder. But all that has done is give him temporary relief, but prolong his suffering. The only way for him to recover is a bone marrow transplant, the cost of which his poor parents are struggling to bear. They've spent INR 3 to 4 lakhs on his treatment already, all in borrowed money.


"He was absolutely fine. He has always been healthy and I never had to look after him closely. I don't know how or why this happened. They told us this is a progressive disorder. The more we wait to get him treated, the worse his condition will become. He could go into a coma and never wake up. We waited so long for him, and he'll be taken away from us if he doesn't get the treatment on time. But I just don't have the means to afford it!" - Majit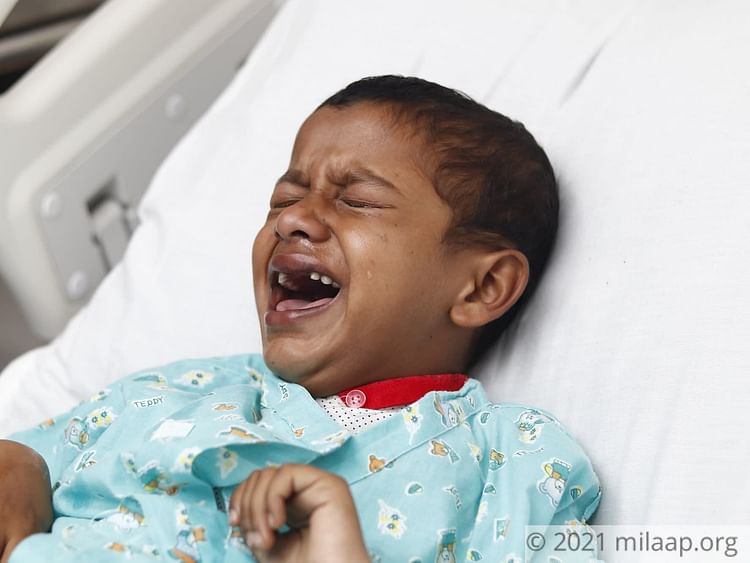 Only a mere daily-wager, he cannot afford his son's expensive procedure
Majit is a daily-wage labourer and makes his living, working in farmlands. Kerun is primarily a homemaker but also does some labourer work, once in a while, to keep the family afloat. Affording their son's treatment, costing INR 28 lakhs, is completely beyond their capacity. They'll never be able to meet these expenses and save their son, unless you can help them with your kindness and generous support.

Little Mused was a keen learner. He loved studying and praying the Namaz everyday, before his condition took away his ability to read and write. He needs your help to make it through. Click here to donate.