"He was in the middle of taking his bath, when I heard his heart-wrenching scream! He came running outside, tears streaming down his face. He was clutching on to his chest when he told me his cancer had come back…" – Sangita, mother.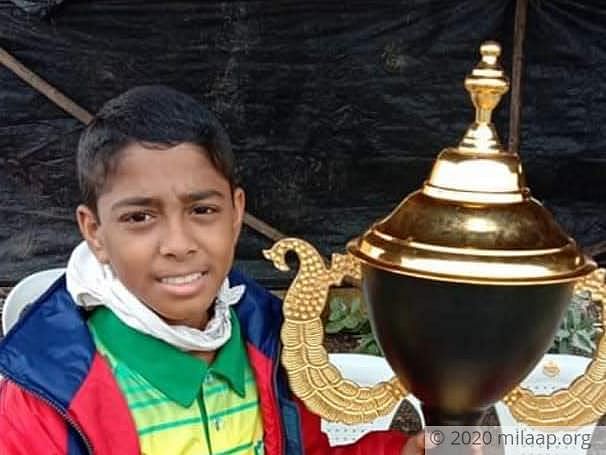 His life changed when he was diagnosed with blood cancer
Shaul was just 9 when he made up his mind to become a cricketer when he grew up. He'd practice endlessly, while also giving his all to his studies. But when he was 13, he was diagnosed with a deadly disease.


"One day, after school, just moments after complaining of a chest pain, he was on the floor, writhing, clutching his chest. He couldn't breathe and he collapsed. We rushed him to the hospital and they said we could have lost him! After days in the ICU, we were told he was battling a deadly blood cancer! We froze… we couldn't believe what he heard!" John, father.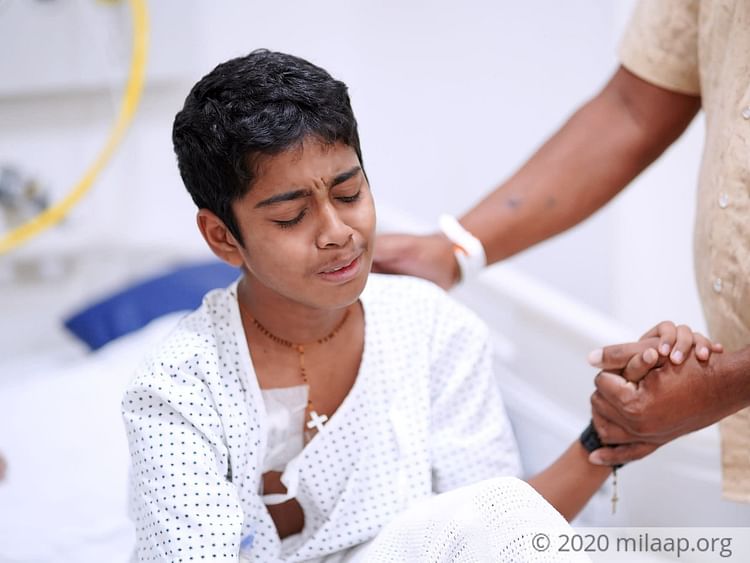 Diagnosed with an acute lymphoblastic leukemia, Shaul was immediately put under chemotherapy.


"We would see him screaming in pain all night. His stomach would hurt. His hip would hurt. He couldn't eat, or drink anything. He was constantly in pain. It killed us to see him that way! But he was getting better…" John.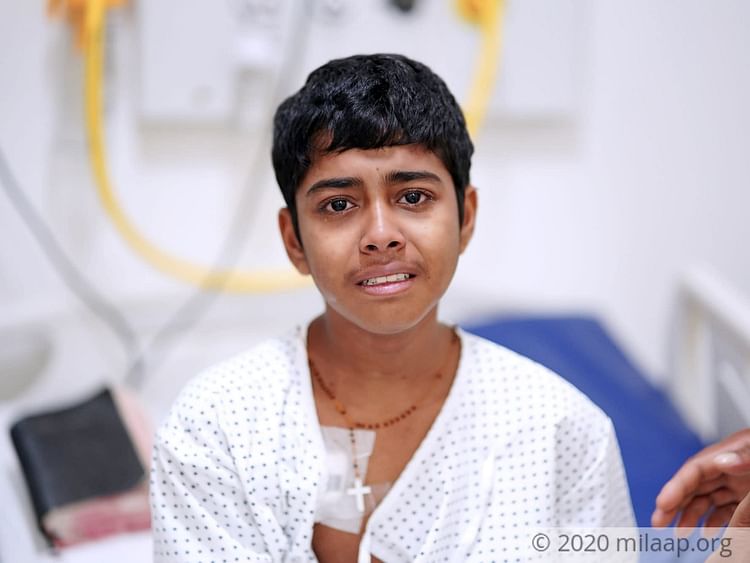 He was declared cancer-free, but it found its way back to him
Soon, he began to go to school, he was in class 10. Just when Shaul began chasing his dreams again, he realized one day that his cancer had come back.


"His right testicle had swollen…just like the doctor had told us it would, should the cancer relapse. We were devastated that he had found it out himself. It shouldn't have been that way! He wept that day, on the ground." – Sangita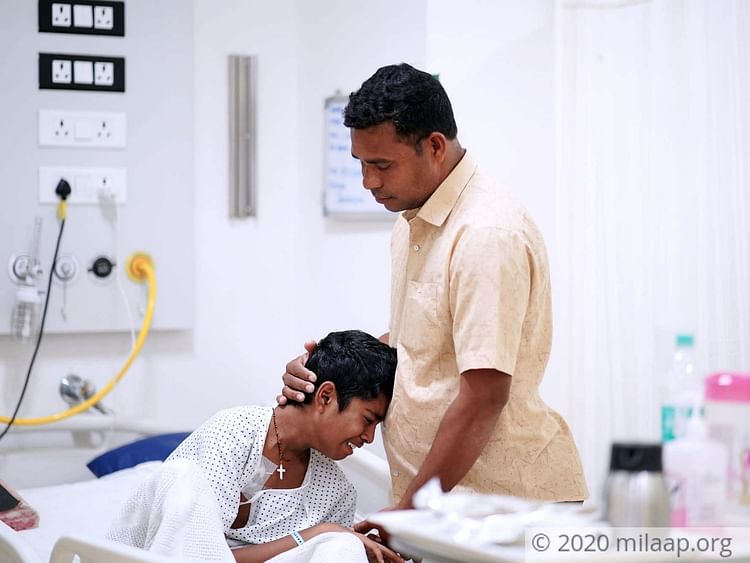 His body is growing weaker and a stem-cell transplant is the only cure
" We are ready for the sleepless nights; for all the hardships we faced the first time. We don't mind. But we aren't ready to see him go through all of it again! We can't! He needs a stem cell transplant to survive cancer this time..." - Sangita.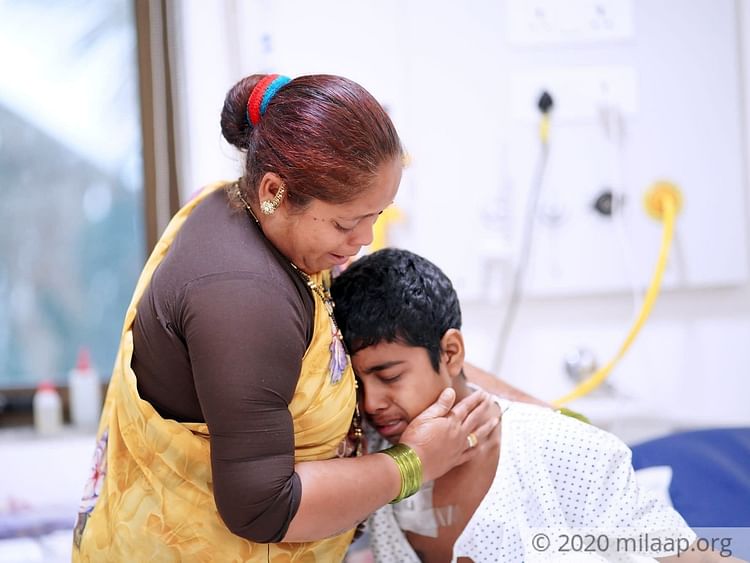 A fisherman who's neck-deep in debts, John is struggling to afford his son's treatment
John works as a fisherman in his village, for a monthly income of 6,000 rupees. While they could manage with it earlier, things haven't been the same since Shaul's cancer. They've stretched themselves beyond their capacities to save him the first time. Now they're helpless.


This deadly cancer has killed all the dreams of this once hopeful boy. With your support, he can beat cancer again and chase his dreams!