"We were on our way back home from our relative's house, just 2km more and we would have reached safely but all of a sudden, the front tyre of the bike blasted. It was all a blur for a few minutes and when I pulled myself together, I saw blood, a lot of it. My son was lying there unconscious and my wife next to him trying to wake him up..."
-Bhumaiah, unable to hold back his tears
We thought we lost him but he kept fighting bravely
Immediately after the accident, Tirupathi was taken to the hospital in an ambulance straight from the accident spot. He hit his head very badly and he underwent an operation but unfortunately,

he went into a coma.




"Every day we would come to visit him in the ICU just in hope, that today he might open his eyes but it took him 8 days to come back to us and I can't tell you how difficult it was to watch him like that. We thought we lost him but he kept fighting bravely." - Padma, mother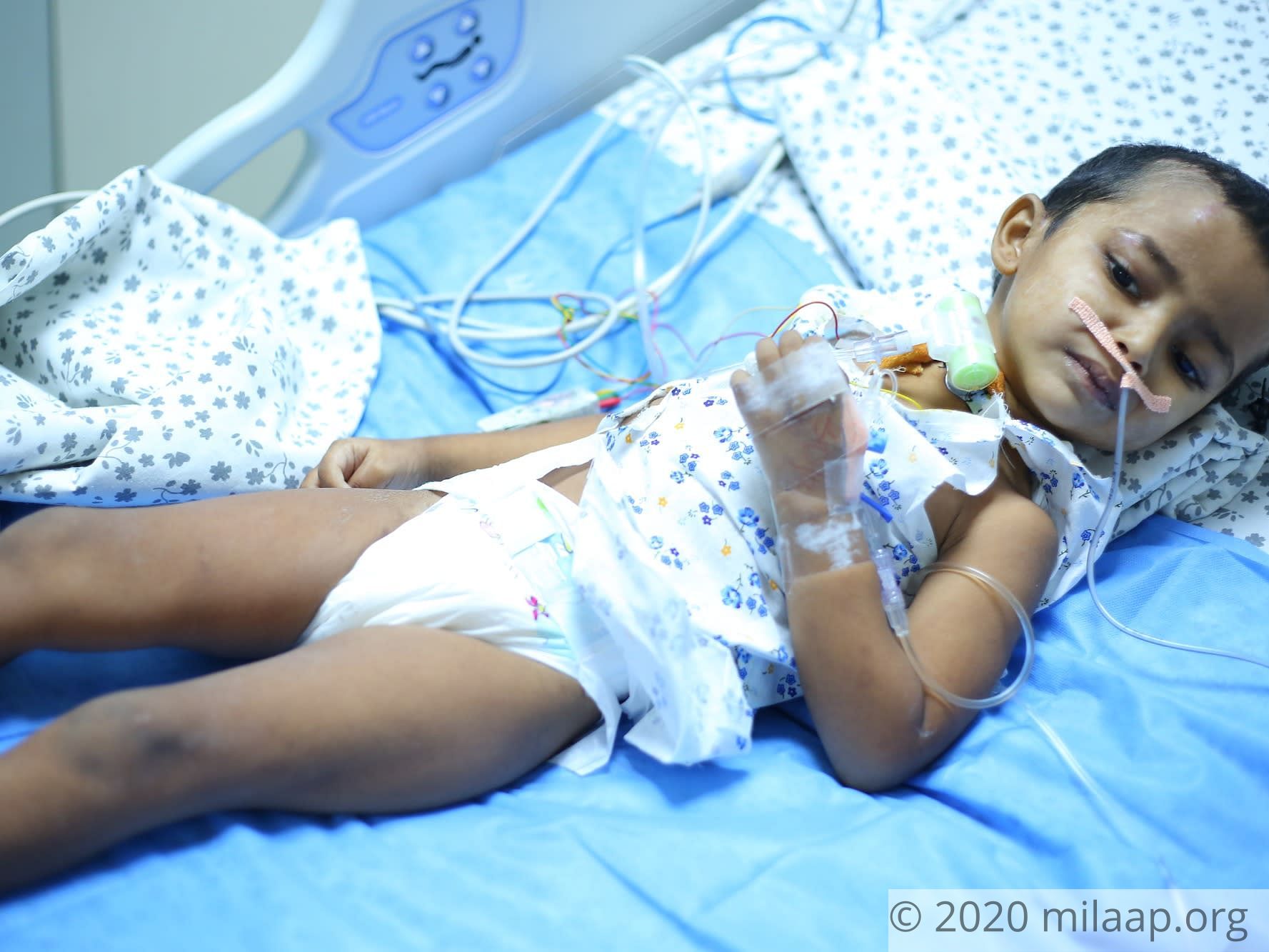 Just a few days and we can take him home but...
Although Thirupathi got out of the coma, he started having multiple complications. Days passed by but the child just couldn't move his body. His right side got paralyzed and he started having severe breathing trouble along with seizures. The doctors asked the parents to shift him to a bigger hospital and that is when they came to Hyderabad where he underwent a tracheostomy.


"After almost a month, my child is finally showing signs of improvement. He is able to breathe without gasping and he even moved his hand a little today.

With continued treatment, my son will be back home in no time but the cost...we are unable to keep up with the expenses anymore.

How will we save him?" - Padma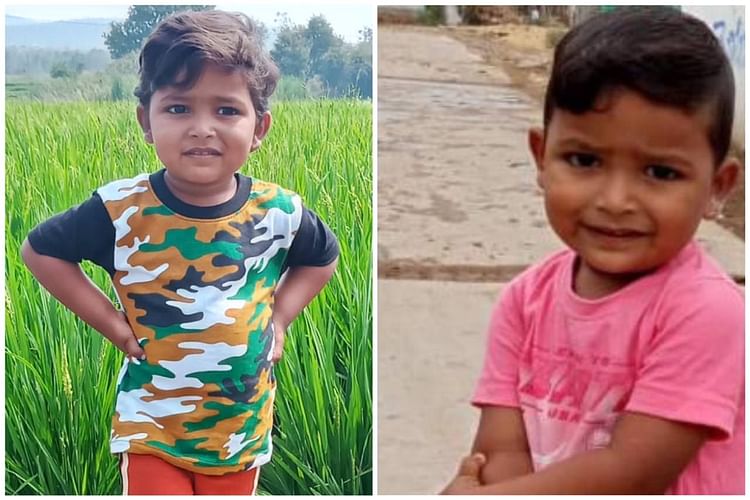 We are struggling to afford it, you are our only hope
Padma and Bhumaiah are farmers who earn only once the crops which take months. These parents have exhausted every rupee they had and borrowed to keep their son alive and now, they struggle to continue. They need your help.


"I feel so angry and helpless. Just a few days more in the ICU and my son would be fine but I am unable to afford it. My wife and I are skipping meals and staying at the hospital to save every rupee that we can but it just won't be enough, not even for the medicines that are needed. You are my only hope. Please help me save my son." - Bhumaiah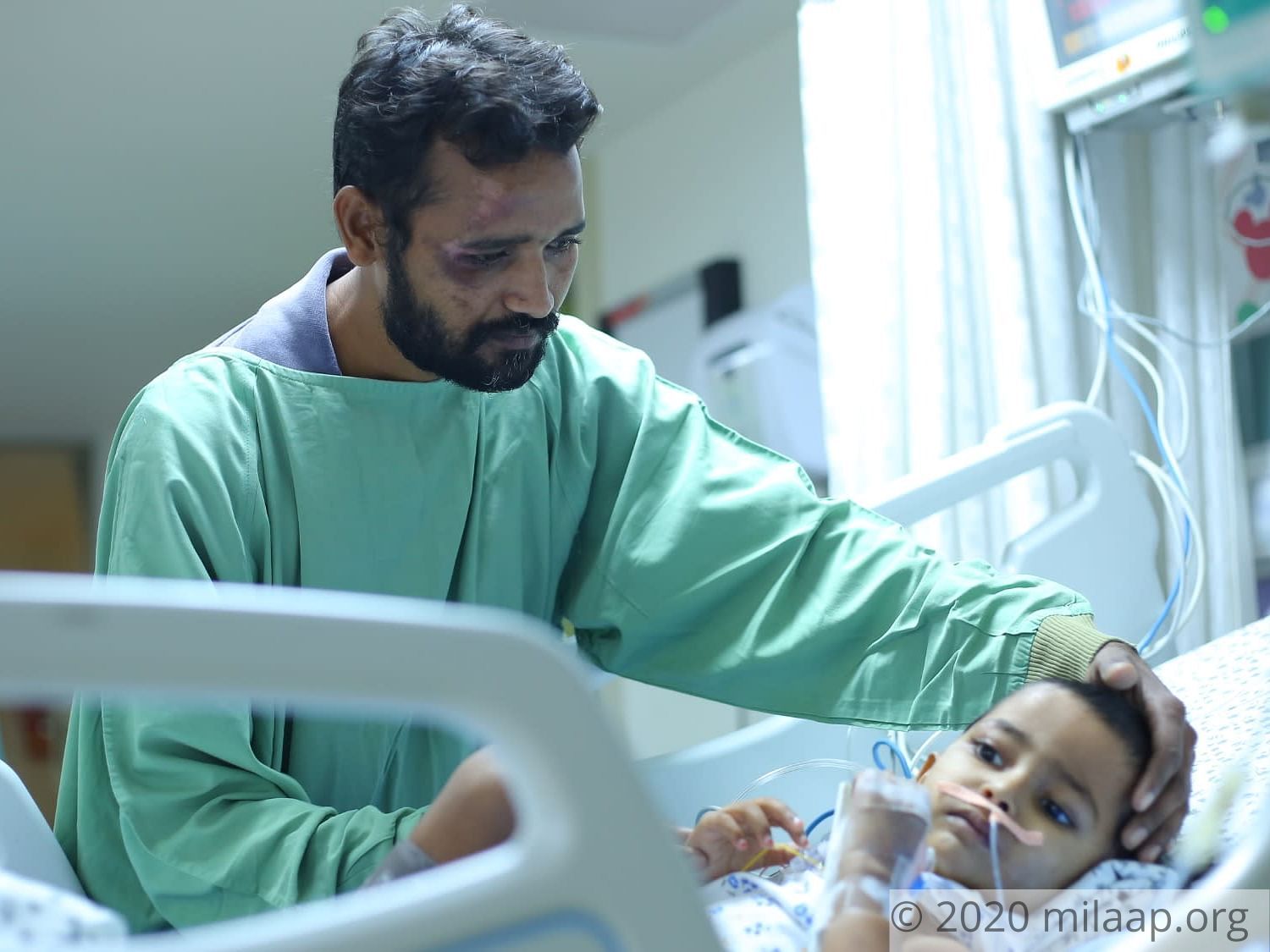 Only you can save this boy and give him a second chance at life. Click here to donate.