"Every day my son wakes up in the middle of the night crying in pain. His swollen stomach hurts so badly that he can't even move an inch. The nurse used to give him pain killers but now, even those are not helping him anymore. His condition is very critical,

his liver is failing."

- Dhanalaxmi, mother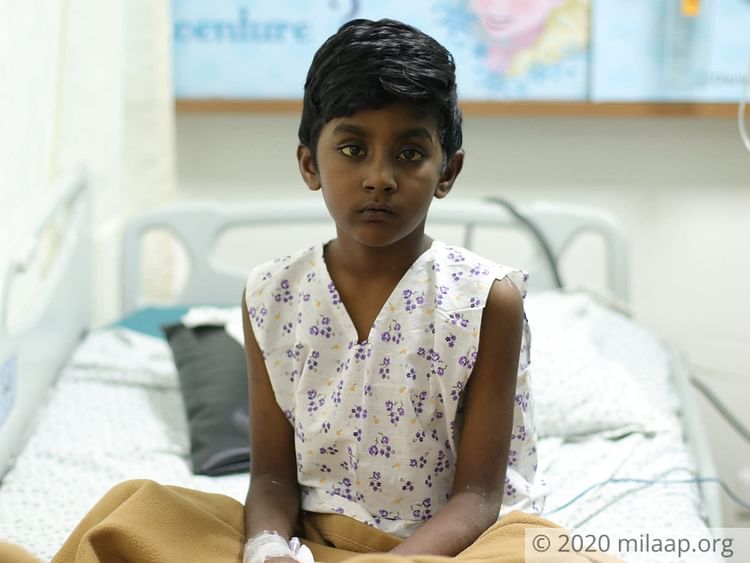 The clock is ticking - Charith doesn't have time
"It was the first week of June when I noticed that Charith's eyes were turning more and more yellow with each passing day and his stomach started to swell too. Fearing it to be jaundice I took him to the hospital but I couldn't believe it when they said his liver is failing. I stood there all blank, thinking how did this even happen. He was all fine till a day before, and now he has a life-threatening disease?" - Balachandra,father

7-year-old Charith suffers from Acute Liver Disease, rapid failure of liver function. Just in a matter of few days, it results in complete liver failure. Due to the disease, his liver is swelling up abnormally and is causing unbearable pain. Even his nose has started to bleed. There is no time to waste, the disease has only one cure- liver transplant.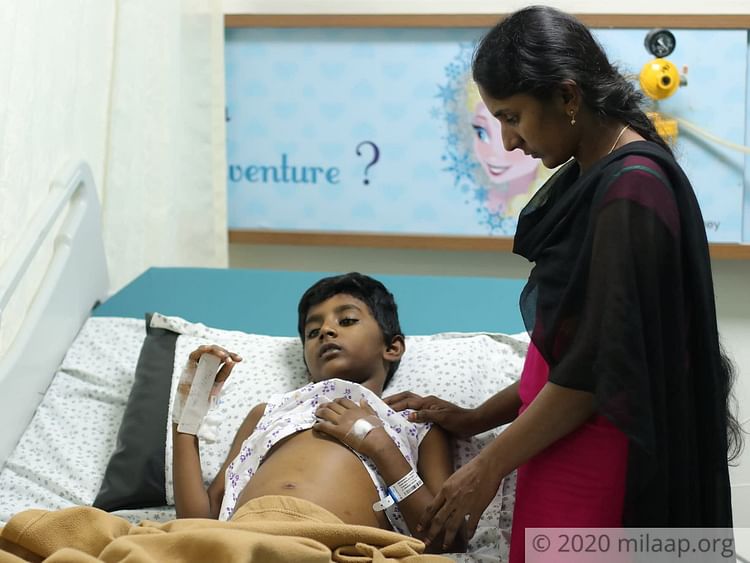 It's as if there is no life in him anymore
"When I look at Charith it feels like he is a completely different person now. He used to be such an active child. He wouldn't stay calm even for a minute. He was good at sports and at studies too. On Sundays, Charith and his father would go for cycling and play indoor games but now it's like there is no life in him anymore. He just lies on his bed all day." - Dhanalaxmi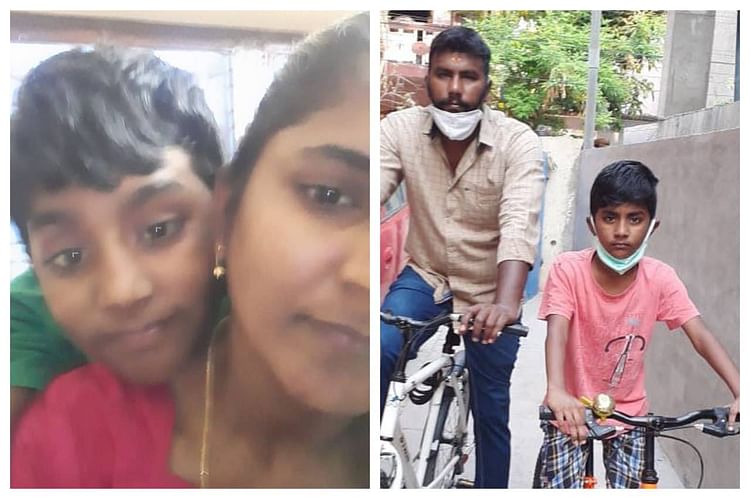 Middle-class man who did all he could
Balachandra is an ordinary middle-class man with a small job in a private company. He managed all he could to save his son. But now he is breaking down, unable to arrange the amount needed for the transplant.


"I claimed the insurance, I borrowed from my family, friends and colleagues... I sold everything that held value but still, it is not enough. I am helpless and stuck. I don't know where to go. Please help me save my child. Please!" - Balachandra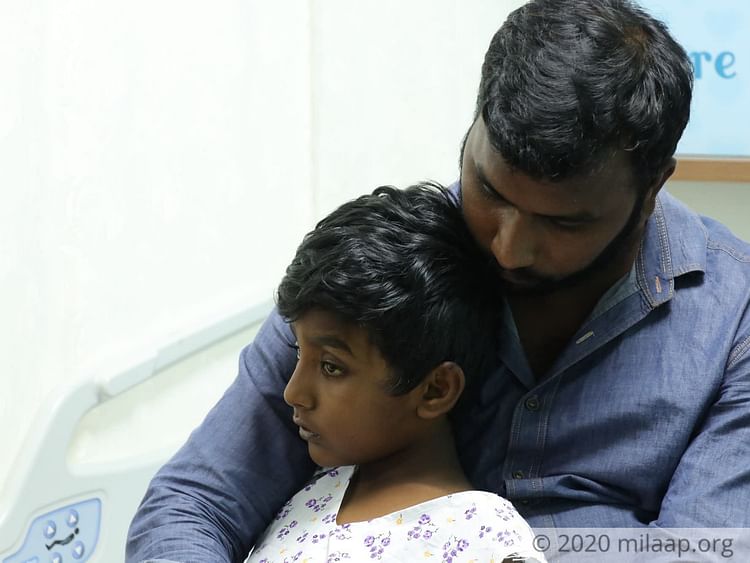 Without a liver transplant, Charith will not be able to make it. These parents and devastated and desperately need help. Your kind contribution can save this little life and give these parents hope.