"Just like any other day, I had fed him and left him to play with his toys when I suddenly took notice of his stomach, which had oddly looked bigger than usual. I didn't think it was too worrisome, but took him to get a check up anyway. I didn't expect for my worst fears to come true in the next moment - they told me that my baby had a severe liver problem…"


- Bhagyashree, mother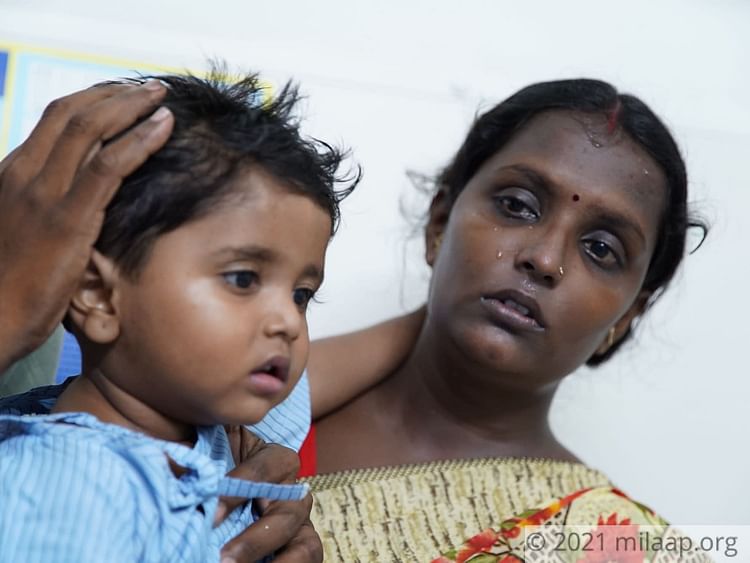 His bulging belly was a dead giveaway that something was terribly wrong
Satyam has been suffering from a genetic condition called

glycogen storage disease (GSD)

for the past year. His body has an enzyme problem and is not able to break down the complex sugar glycogen properly. In turn, it has affected his liver function and caused it to swell, while his stomach has protruded abnormally.

As soon as they learned of his plight, the 3-year-old's parents wasted no time in getting him treated. Satyam had been receiving treatment for over a year, until they realised that it wasn't having any effect on him, and his condition was only deteriorating. They were asked to take him to a bigger hospital, where tests found that he had GSD, and the only curative treatment option is a liver transplant.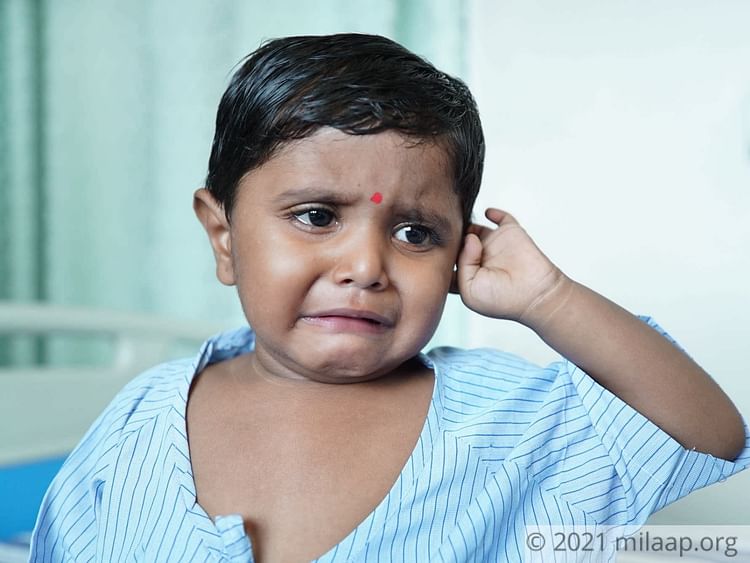 He's in so much pain, only a liver transplant can save him
"He used to be such a happy and cheerful baby. He loved dancing, and whenever he watched music videos on TV, he would try to mimic the dancer. But now, he's unable to even walk and cries all the time because of the pain in his stomach - which has swelled up so much, I am so afraid that it could burst at anytime. The doctors have told us that a liver transplant is the only way our child will be able to live a normal life… but it is so expensive!" - Madhukar, father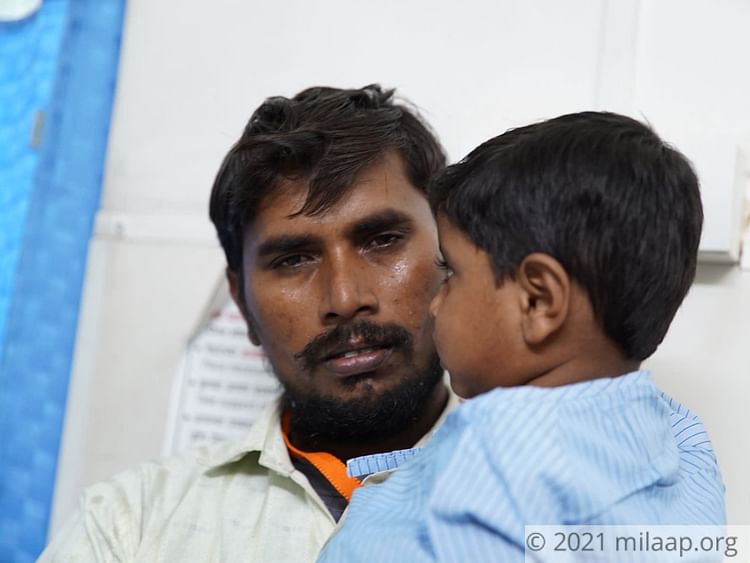 Only a daily wager, he can never meet his son's treatment expenses
Satyam's family hails from a small village in Pune, where his father works as a daily-wager to support his family of 4. They survive on Madhukar's income, which ranges between INR 200 and INR 300 per day. With such a small sustenance, they already struggle to make ends meet. Affording their child's liver transplant, which costs a whopping IN 25 lakh, is pretty much impossible for them.


"This past year has been nothing short of hell for us. It has been so difficult for me to even put food on the table some days. Yet, we managed to spend about 3 lakh rupees on our son's treatment, all in money borrowed from my employer, and now I am neck-deep in debt. I was so happy when they told us that one of our relatives was matched as Satyam's donor. But when I heard the cost of the procedure, I was so dejected. Where am I supposed to get such a huge amount from? How will I save my child with no money?" - Madhukar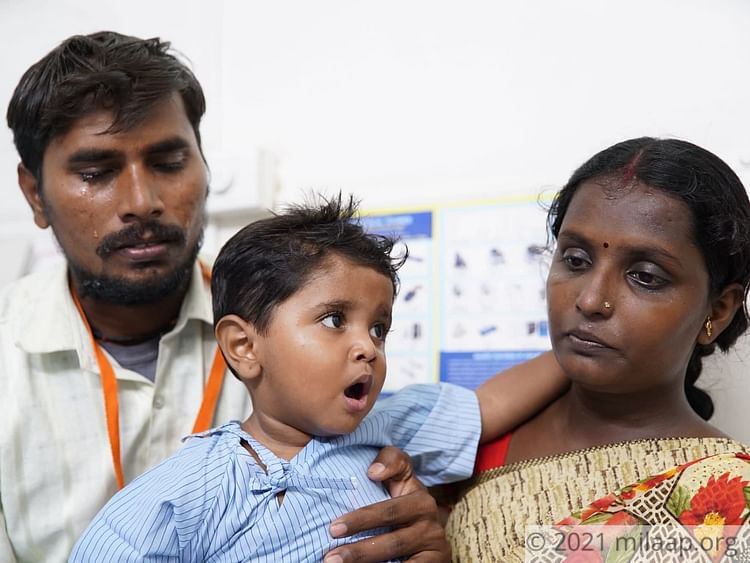 Madhukar and Bhagyashree need your help. Their son's life is hanging by a thread and they're failing to save him. Your contribution can get Satyam a liver transplant. Click here to donate.