"It started with a fever which we thought would go away after a few days but things just kept getting worse. Her eyes turned yellow, her skin turned pale, her stomach started to bulge and her feet started to swell. But we never thought it would turn out to be a disease that will threaten to take her life. Her liver is failing and we are running out of time to save her."
- Anil Kumar, father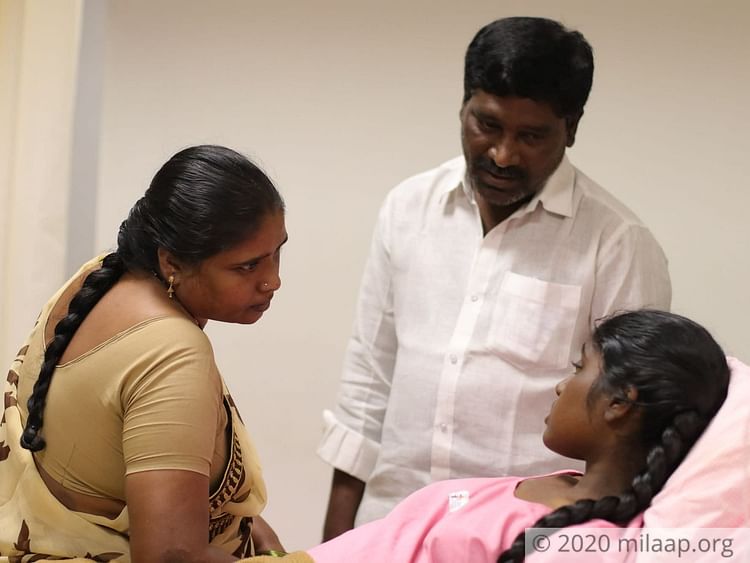 The only cure to save her is a liver transplant
She suffers from chronic liver disease disorder that is causing her liver to fail. The poor child suffers from fluid accumulation in the stomach that is being removed frequently to relieve the pain along with heavy medication but none of it can save her life. The only cure to save her is a liver transplant without which she will not make it.


"Before the disease came and ruined my daughter's life, she was such a happy and active child. She found happiness in simple little things like playing with her brother, watching movies with her father. She never complained about the things we couldn't get her that her friends had but now we can't even give her a normal childhood, a life. This horrible disease is taking her away from us."- Sunita, mother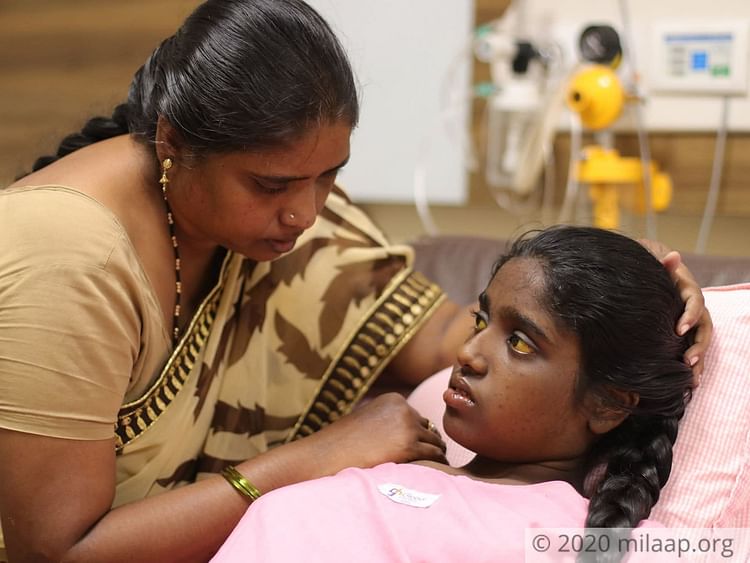 She tries her best to hide her pain but I can see it in her eyes
Sathwika's condition is so severe that she is admitted in the hospital right now, unable to even move her body as it leaves her in unbearable pain. Even the occasional visits from her brother who she loves dearly, don't make her feel better.


"She tries her best to hide her pain but I can see it in her eyes. At nights she cries silently and it is so painful to watch her like this. It is only the transplant that can stop her from suffering, but we are failing." - Sunita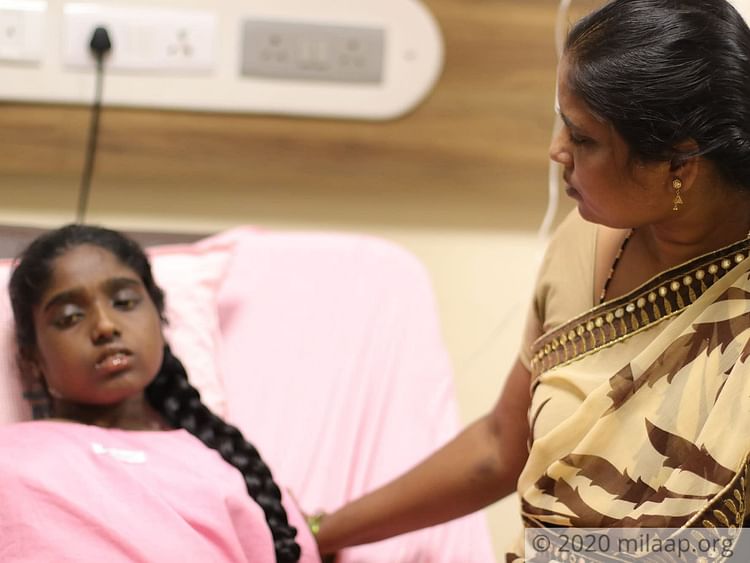 I have never felt this helpless before, I am failing to save her
Anil works as a labourer. He manages to earn just enough money to put the food on the table and provide his family with a shelter


"Though I am poor I have never felt this helpless in life before.

With each passing day, my daughter is moving closer to death and I am unable to stop it.

I am running pillar to post, begging everyone I know to help us but all I could get is a few thousand, it is nowhere close to what is needed. How will I save my daughter like this?" - Anil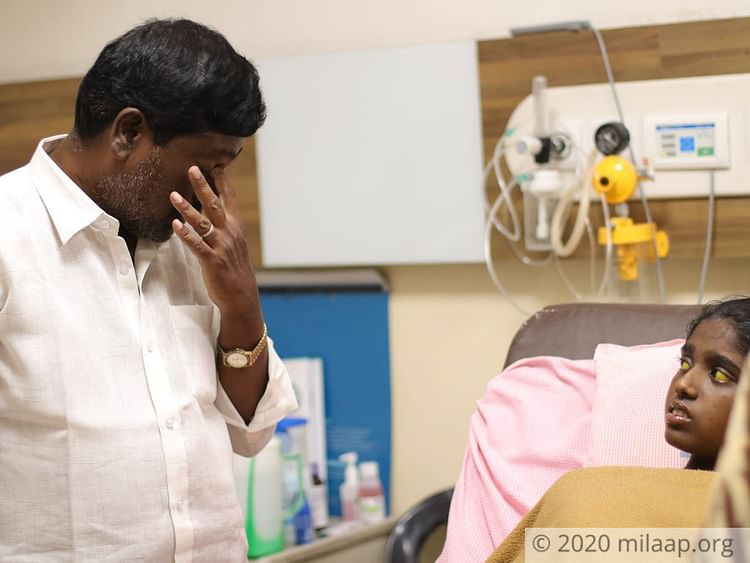 Without an urgent transplant, this 13-year-old will lose her life. Your generous help can save Sathwika's life and give her a chance to live like other children of her age. Only you can save her from failing liver. Click here to contribute.